Introduction to Rupert Idaho
Rupert Idaho is a small town nestled in the heart of the Gem State. With its picturesque landscapes, friendly locals, and a rich history, it offers a unique experience for travelers looking to escape the hustle and bustle of the city. Whether you're a nature enthusiast, a history buff, or simply looking for a relaxing getaway, Rupert Idaho has something to offer everyone. In this article, we will explore the top things to do in Rupert Idaho, from exploring its natural beauty to indulging in its culinary delights.
Located in Minidoka County, Rupert Idaho is known for its stunning natural beauty and warm hospitality. Surrounded by the majestic Sawtooth Mountains and the scenic Snake River, this quaint town offers a serene and peaceful retreat for visitors. The town itself is steeped in history, with its origins dating back to the early 20th century. Today, it is a thriving community that prides itself on preserving its heritage while embracing modern development. Whether you're a history lover or a nature enthusiast, Rupert Idaho is sure to captivate your heart.
Top 10 Things to Do in Rupert Idaho
Nestled along the Snake River, Rupert is a charming city in southern Idaho that often goes unnoticed by travelers passing through. With a population of approximately 6,000 residents, this small city has a lot to offer. From its rich history showcased in museums and historic buildings to its abundance of outdoor attractions, Rupert is a hidden gem waiting to be discovered. In this comprehensive guide, we will delve into the top 10 things to do in Rupert, Idaho, highlighting the city's unique attractions and providing valuable information for visitors.
1. Watch A Show At Historic Wilson Theatre
The Historic Wilson Theatre, located in the heart of historic Rupert Square, is a must-visit attraction for theater enthusiasts. Originally built in 1920 and renovated in 2000, this iconic theater features century-old art and architecture. Listed on the National Register of Historic Places, the theater offers a diverse range of shows, including plays, concerts, and even painting classes. Whether you're a fan of the performing arts or simply appreciate architectural beauty, a visit to the Historic Wilson Theatre is a must. Historic Wilson Theatre is at 610 Fremont Ave, Rupert, ID 83350.
2. Spend A Day At Craters Of The Moon
A short drive from Rupert, Craters of the Moon National Monument and Preserve is a truly extraordinary destination. Spanning over 753,000 acres of land in the Snake River Plain, this volcanic landscape resembles something out of a science fiction movie. With its vast lava fields, unique volcanic cones, and accessible lava tubes, Craters of the Moon offers a one-of-a-kind outdoor experience. Visitors can enjoy hiking, picnicking, camping, and exploring the otherworldly terrain. Don't forget to start your visit at the visitor center to learn more about this fascinating natural wonder.The Craters of the Moon visitor centre is at 1266 Craters Loop Road, Arco, ID 83213.
3. Swim At Rupert Swimming Pool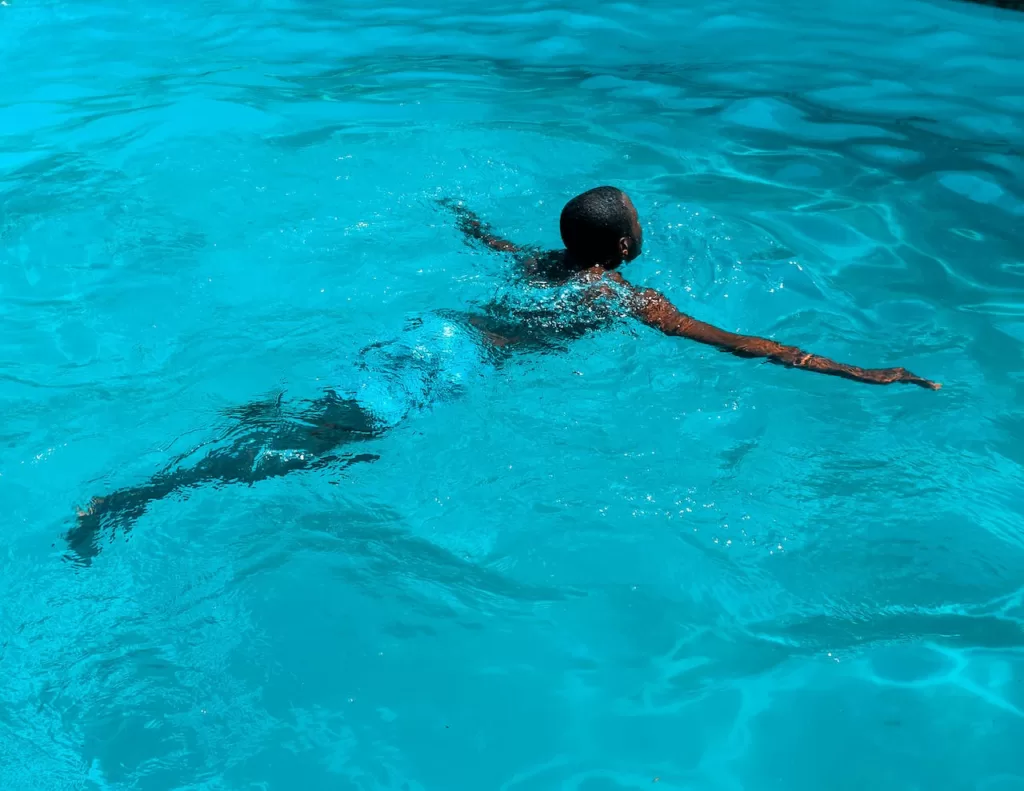 For a refreshing escape on a sunny day, head to the recently renovated Rupert Swimming Pool. This outdoor facility offers two pools, including a kiddie pool and a regulation-sized pool. The larger pool features water slides and diving boards, ensuring fun for visitors of all ages. Whether you want to swim laps, cool off with a leisurely dip, or simply relax poolside, the Rupert Swimming Pool is the perfect spot.Rupert Swimming Pool is at 302 S F St, Rupert, ID 83350.
4. Play Pickleball At Rupert Pickleball Courts
Pickleball, a popular sport that combines elements of tennis, badminton, and table tennis, has gained a significant following in recent years. Rupert's newly constructed outdoor pickleball courts provide a trendy and relatively new destination for pickleball enthusiasts. Open to the public, these courts offer a great opportunity to engage in friendly matches or even participate in tournaments. With the adjacent MC Fitness Center providing amenities such as bathrooms and drinking fountains, a visit to the Rupert Pickleball Courts guarantees a fun-filled day.The Rupert Pickleball Courts are at 123 C St, Rupert, ID 83350.
5. Float The Snake River From Kane's Kove
Escape on a relaxing river adventure by visiting Kane's Kove, a picturesque spot located along the Snake River. Captain Ron, the owner of Kane's Kove, offers leisurely kayak floats down the river, complete with entertaining shuttle rides in his 70s van. The journey takes you down the meandering river, providing breathtaking views of the surrounding cornfields and serene landscapes. Afterward, unwind on the patio overlooking the river and indulge in delicious barbecue food. Kane's Kove promises a day filled with relaxation, good vibes, and memorable experiences.Kane's Kove is at 1114 E 743 N, Declo, ID 83323.
6. Visit The Haunted Mansions Of Albion
Just a short drive south of Rupert lies the Haunted Mansions of Albion, a collection of historic buildings that were once part of an abandoned college campus. This unique attraction offers access to several spooky buildings, including the old Steam Plant, the Creature House, the Clown House, and the School of Chaos. Visitors can explore the twisting tunnels and corridors, encountering surprises and scares at every turn. If you're a fan of haunted places and thrilling experiences, a visit to the Haunted Mansions of Albion is a must.The Haunted Mansions of Albion are at 201 Water Tower Ln, Albion, ID 83311.
7. Golf At Ponderosa Golf Course
Although Rupert doesn't have its own public golf course, the nearby city of Burley is home to the Ponderosa Golf Course, which is just a 15-minute drive away. This nine-hole par 3 layout is suitable for players of all skill levels, offering a challenging yet enjoyable golfing experience. With its scenic fairways, well-placed hazards, and beautiful surroundings, Ponderosa Golf Course provides a great opportunity to practice your swing and enjoy a round of golf.Ponderosa Golf Course is at 320 Minidoka Ave #3491, Burley, ID 83318.
8. Hike To Cache Peak
For outdoor enthusiasts seeking a thrilling adventure, a hike to Cache Peak is a must-do activity. As the highest point in the Albion mountain range and the highest peak south of the Snake River, Cache Peak offers breathtaking panoramic views of the surrounding natural beauty.
The hike begins with a 5.5-mile trek to the saddle between Cache Peak and Independence Peak. From there, adventurers must scramble up 1,000 feet of challenging terrain to reach the summit. The reward is well worth the effort, as you'll be rewarded with stunning vistas of Independence Peak, the Independence Lakes, the Castle Rocks, and the sprawling forests and fields below.If you're up for the challenge, start the hike at the eastern end of N Carson Spur, roughly 95 minutes south of Rupert.
9. Fish At Lake Walcott State Park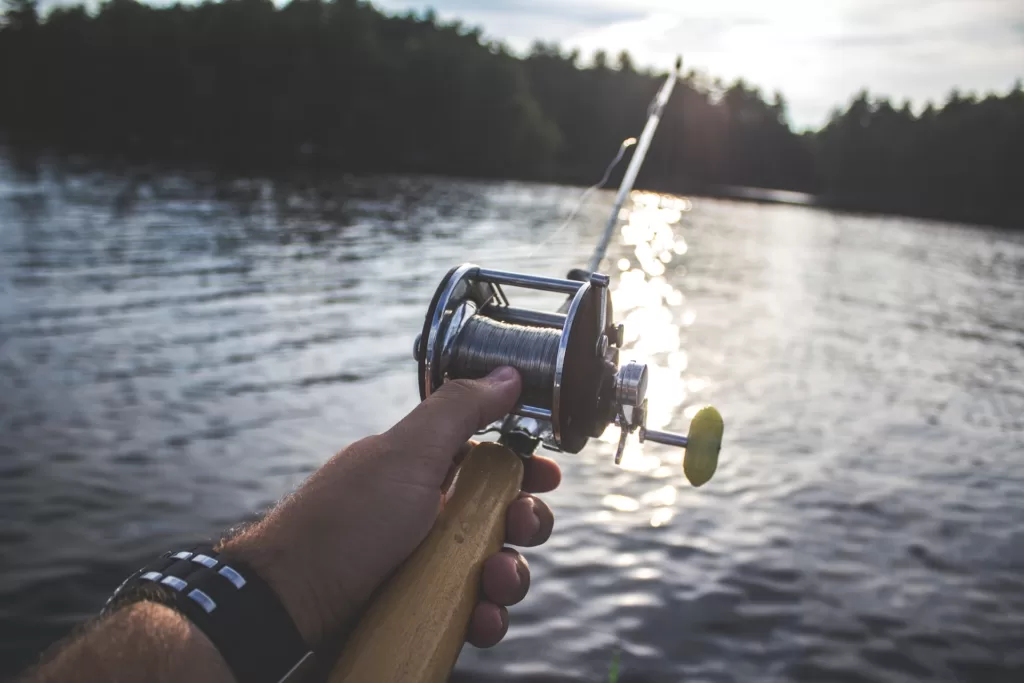 Located just 12 miles from Rupert, Lake Walcott State Park is a tranquil oasis in the high desert of Idaho. This beautiful lake offers excellent opportunities for fishing, swimming, and boating. Anglers can try their luck catching a variety of fish species, including smallmouth and largemouth bass, bluegill, pumpkinseed, yellow perch, and rainbow trout. With its well-maintained campsites, cabins, and picnic areas, Lake Walcott State Park is the perfect destination for a day of outdoor recreation and relaxation.Lake Walcott State Park is at 959 Minidoka Dam Rd, Rupert, ID 83350.
10. See Shoshone Falls
Known as the "Niagara of the West," Shoshone Falls is a natural wonder and one of southern Idaho's most popular attractions. Towering over the Snake River at 212 feet and stretching 900 feet wide, this majestic waterfall is even taller than the iconic Niagara Falls. A 45-minute drive from Rupert, Shoshone Falls offers breathtaking views and a serene natural setting. Whether you're a nature enthusiast, a photographer, or simply seeking a peaceful escape, a visit to Shoshone Falls is an unforgettable experience.Shoshone Falls is a 45-minute drive from Rupert at 4155 Shoshone Falls Grade, Twin Falls, ID 83301.
Rupert Idaho Weather
One of the first things to consider when planning a trip to Rupert Idaho is the weather. The town experiences a continental climate, characterized by hot summers and cold winters. The best time to visit is during the spring and fall seasons when the temperatures are mild, and the scenery is at its most vibrant. Summers are perfect for outdoor activities such as hiking, fishing, and camping, while winters offer opportunities for snow sports like skiing and snowboarding. So, make sure to pack accordingly and plan your trip accordingly to make the most of your time in Rupert Idaho.
Top Attractions in Rupert Idaho
Rupert Idaho boasts a myriad of attractions that are sure to delight visitors of all ages. One of the top attractions is the Minidoka Dam, a marvel of engineering that provides irrigation for the fertile farmlands surrounding the town. Take a guided tour to learn about the history and significance of the dam, and enjoy stunning views of the Snake River. Another must-visit spot is the Wilson Theatre, a beautifully restored historic theater that hosts a variety of live performances throughout the year. From plays to musical concerts, there's always something exciting happening at the Wilson Theatre.
Unique Things to Do in Rupert Idaho
In addition to its popular attractions, Rupert Idaho offers some unique experiences that are worth exploring. Visit the Rupert Square, a charming park in the heart of town that hosts a weekly farmers market during the summer months. Sample fresh produce, homemade crafts, and delicious local cuisine while enjoying live music and entertainment. For a taste of the town's agricultural heritage, head to one of the many dairy farms in the area. Take a tour, meet the cows, and indulge in some farm-fresh ice cream. It's an experience that will surely leave you with a smile on your face.
Best Hotels in Rupert Idaho
When it comes to accommodations, Rupert Idaho offers a range of options to suit every budget and preference. One of the top choices is the Historic Wilson House Bed and Breakfast, a beautifully restored Victorian-era mansion that offers a luxurious and cozy stay. With its elegant rooms, delicious breakfast, and warm hospitality, it's the perfect place to unwind after a day of exploring. For those looking for a more budget-friendly option, the Rupert Inn is a great choice. With its comfortable rooms, friendly staff, and convenient location, it provides excellent value for money.
Rupert Idaho Zip Code and What Makes It Unique
Rupert Idaho falls under the zip code 83350. While it may seem like just a number, the zip code is a reflection of the town's unique identity. It represents the tight-knit community that comes together to support one another and celebrate its heritage. From the annual Rupert Fourth of July Celebration to the Rupert Farmer's Market, there's always something happening in this vibrant town. The zip code is a symbol of the town's unity and the pride its residents have for their home.
Dining Experience at Dairy Queen Rupert Idaho
No trip to Rupert Idaho is complete without indulging in a delicious meal at Dairy Queen. This iconic fast-food chain has been serving up tasty treats for decades and has become a beloved local institution. From their famous Blizzard ice cream to their juicy burgers, Dairy Queen offers a dining experience that is sure to satisfy your cravings. Sit back, relax, and enjoy your meal while taking in the charming surroundings of Rupert Idaho.
Outdoor Activities in Rupert Idaho
For outdoor enthusiasts, Rupert Idaho is a paradise waiting to be explored. The town is surrounded by natural beauty, offering a plethora of outdoor activities for all ages. Take a leisurely hike along the Snake River Canyon Rim Trail and soak in the breathtaking views of the river and the surrounding landscapes. If you're feeling adventurous, try your hand at fishing in one of the many lakes and rivers in the area. With an abundance of trout and other fish species, it's a great spot for both beginners and experienced anglers.
Historical Sites in Rupert Idaho
Rupert Idaho is rich in history, and there are several historical sites that are worth a visit. One such site is the Minidoka National Historic Site, which commemorates the internment of Japanese Americans during World War II. Take a guided tour to learn about this dark chapter in American history and gain a deeper understanding of the struggles faced by those who were affected. Another notable historical site is the Minidoka County Historical Museum, which showcases artifacts and exhibits that highlight the town's past. It's a fascinating journey through time that shouldn't be missed.
Events and Festivals in Rupert Idaho
Throughout the year, Rupert Idaho hosts a variety of events and festivals that bring the community together. From the Rupert Fourth of July Celebration to the Minidoka County Fair, there's always something happening in this lively town. These events offer a unique opportunity to experience the local culture, enjoy delicious food, and participate in fun activities for the whole family. So, whether you're a fan of live music, art, or delicious food, be sure to check out the calendar of events when planning your trip to Rupert Idaho.
Things to do in Rupert Idaho with kids
Rupert Idaho is a family-friendly destination with plenty of activities to keep kids entertained. Take a trip to the Rupert City Park, where children can enjoy playgrounds, sports fields, and picnic areas. The park also features a splash pad, perfect for cooling off on hot summer days. For a unique educational experience, visit the Minidoka County Historical Museum, where kids can learn about the town's history through interactive exhibits and hands-on activities. And, of course, don't forget to treat the little ones to a delicious ice cream cone at Dairy Queen.
Things to do in Rupert Idaho at night
Even after the sun sets, Rupert Idaho has plenty to offer. Enjoy a leisurely stroll along the town's charming streets, illuminated by the soft glow of streetlights. Stop by one of the local cafes or restaurants for a romantic dinner or grab a drink at a cozy bar. For a unique experience, head to the Wilson Theatre and catch a live performance or movie screening. The theater's historic charm and intimate atmosphere make it the perfect place to unwind and enjoy an evening of entertainment.
Should You Rent A Car?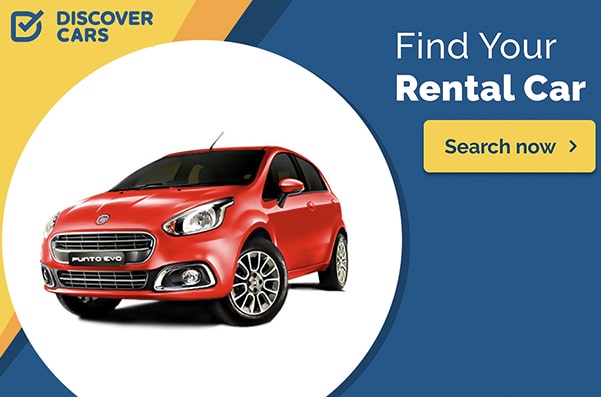 Yes, you should rent a car. especially if you are flying in or really just want to surprise that special someone. Renting a car is an excellent option for getting around the state and exploring its many natural wonders.
Tip: Can be expensive-check out our partners at Discovercars.com for the best deals.
Where to find the best deals on flights and hotels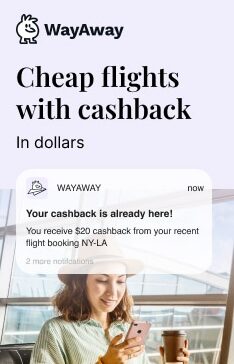 Finding the best deals on flights and hotels can be a challenge. Luckily, we have you covered!
Many travel websites offer discounted rates on flights and hotels, so check out these sites if you're looking for something specific in Washington state or just want an idea of what's available. 
Our top two picks are as follow…
Expedia: Well known for having good deals
Conclusion: Why Rupert Idaho is a Hidden Gem
Rupert Idaho may be a small town, but it is undoubtedly a hidden gem waiting to be discovered. With its stunning natural beauty, rich history, and warm hospitality, it offers a unique experience for travelers seeking an escape from the ordinary. From exploring its top attractions to indulging in its culinary delights, there's something for everyone in Rupert Idaho. So, pack your bags, hit the road, and get ready to uncover the hidden treasures of this charming town. You won't be disappointed.