Introduction to Blackfoot Idaho
Blackfoot, Idaho, nestled in the eastern part of the state, is a charming town with a rich cultural heritage and a plethora of attractions that cater to all interests. Situated between the bustling cities of Pocatello and Idaho Falls, Blackfoot offers visitors a unique blend of history, nature, and recreational activities. From exploring the fascinating Idaho Potato Museum to admiring the beauty of butterflies at the Butterfly Haven, Blackfoot has something for everyone. In this comprehensive guide, we will delve into the top 10 things to do in Blackfoot, ensuring that your visit to this picturesque town is filled with unforgettable experiences.
Top 10 Things To Do In to Blackfoot Idaho
Nestled in the heart of Southeastern Idaho, Blackfoot is a picturesque town known for its friendly locals and rich history. Surrounded by breathtaking landscapes, including the majestic Snake River and the beautiful Caribou-Targhee National Forest, Blackfoot offers a wide range of outdoor activities for nature enthusiasts. Whether you're interested in hiking, fishing, or simply enjoying a picnic in the great outdoors, Blackfoot, Idaho has something for everyone.
Blackfoot, Idaho may not be the first place that comes to mind when planning a vacation, but this hidden gem has plenty to offer for travelers seeking a unique and memorable experience. With its charming small-town atmosphere, stunning natural beauty, and a variety of activities for all ages, Blackfoot, Idaho is the perfect destination for those looking to escape the hustle and bustle of city life. In this article, we will explore the top things to do in Blackfoot, Idaho, from exploring the outdoors to savoring the local cuisine. Whether you're traveling with family, friends, or on your own, Blackfoot, Idaho is sure to leave a lasting impression.
1. Check Out the Idaho Potato Museum
As the birthplace of the famous Idaho potato, a visit to the Idaho Potato Museum is a must for anyone traveling to Blackfoot. This museum, established in 1988, offers informative exhibitions on the history of potatoes, global food security, and the process of cultivating and harvesting potatoes. Visitors can marvel at the largest potato crisp ever made and explore the world's largest collection of potato mashers.
Additionally, the museum features the Potato Lab, where visitors can engage in fun potato-related experiments, participate in Mr. Potato Head races, and play computer games developed by the Idaho Potato Commission. After immersing yourself in the world of potatoes, head to the Potato Station Café to sample creative potato dishes that go beyond your imagination.
2. Admire Butterflies at the Butterfly Haven
For nature enthusiasts, a visit to Butterfly Haven is a must during the butterfly season, which runs from May to October. Located just a short drive from Blackfoot, Butterfly Haven is Idaho's largest butterfly house, featuring a wide variety of butterfly species, including the monarch, white peacock, and malachite. This family-owned and operated establishment also serves as an educational center, enlightening visitors about the importance of pollinators and the need to protect butterflies in today's world.
3. Explore the Art Museum of Eastern Idaho
Art lovers should not miss the opportunity to stimulate their creative side at the Art Museum of Eastern Idaho. This museum showcases unique exhibitions that encompass various art mediums, including photographs, paintings, and 3D artwork. In addition to offering a visual feast, the museum provides classes and workshops for both children and adults, allowing visitors to immerse themselves in the world of art. From art camps to clay studio classes, there are plenty of opportunities to unleash your inner artist.
4. Enjoy a Picnic at Jensen Grove Park
Nestled in the heart of Blackfoot, Jensen Grove Park is a picturesque destination perfect for a relaxing afternoon picnic. The park centers around the 55-acre Jensen Grove Pond and offers spacious picnic areas ideal for group gatherings and leisurely picnics. After enjoying a delicious meal, visitors can partake in various water activities such as swimming, boating, and jet skiing. For children, there is a playground area where they can have fun and burn off some energy.
5. Immerse Yourself in Native American History at the Shoshone-Bannock Tribal Museum
To delve into the rich Native American history of the region, a visit to the Shoshone-Bannock Tribal Museum is highly recommended. Located a short drive from Blackfoot, this museum provides insights into the Shoshone and Bannock tribes, which joined forces in the nineteenth century. With its extensive collection of traditional beadwork, photographs, books, artwork, and other artifacts, the museum offers a comprehensive glimpse into the vibrant culture and heritage of these indigenous communities. Don't forget to pay a visit to the live buffalo located behind the museum, adding an authentic touch to your experience.
6. Encounter Local Wildlife at Zoo Idaho
For a close encounter with Idahoan wildlife, a trip to Zoo Idaho in Pocatello, near Blackfoot, is a must. Established in 1932, this zoo specializes in showcasing local animal species from the Intermountain West region. From bison and mountain lions to bald eagles and wild dogs, visitors can observe a diverse array of fascinating creatures. One of the highlights of the zoo is the grizzly bear exhibit, which never fails to captivate visitors of all ages.
7. Explore Historic Downtown Pocatello

Since Pocatello is in close proximity to Blackfoot, taking the time to explore historic downtown Pocatello is highly recommended. The downtown area is brimming with charming restaurants, art galleries, bakeries, and local boutiques. Originally known as the "Gateway to the Northwest," Pocatello has a rich history dating back to the days of pioneering gold miners traveling the Oregon Trail. Strolling through its streets offers a unique opportunity to soak in the town's vibrant atmosphere and discover hidden gems.
8. Embark on a Scenic Walk Along the Blackfoot Greenbelt
For those seeking outdoor adventure and scenic beauty, the Blackfoot Greenbelt is the perfect destination. This paved 6.5-mile trail connects Blackfoot with public parks, neighborhoods, the Snake River, and other sites of interest. Whether you prefer walking, jogging, running, or biking, the Blackfoot Greenbelt offers a picturesque route with benches, bridges, and informative signs along the way. Start your journey at Jensen Grove Park, one of the trail's endpoints, and immerse yourself in the tranquility of nature.
9. Tee Off at Blackfoot Golf Course
Golf enthusiasts can indulge in their passion at the scenic Blackfoot Golf Course. This impressive course, featuring meticulously maintained greens, ponds, and pine trees, offers an idyllic setting for a round of golf. Whether you are a seasoned golfer or a beginner, the course's serene ambiance and stunning views will enhance your experience. Golf equipment is available for rent, and you may even have the chance to witness the George Von Elm Memorial Tournament or other exciting events held at the course.
10. Experience Tranquility at the Japanese Friendship Garden
Located a short distance from Blackfoot, the Japanese Friendship Garden in Idaho Falls is a serene oasis situated on a historically significant island in the middle of the Snake River. The garden features a beautifully landscaped pond, a traditional Japanese gate, water fountains, a pavilion, and a striking Japanese lantern. While the garden celebrates the sister city relationship between Idaho Falls and Tokai-Mura in Japan, it offers visitors a peaceful retreat where they can appreciate the artistry and tranquility of Japanese gardens.
Understanding the Blackfoot Idaho Weather
Before embarking on your adventure in Blackfoot, Idaho, it's important to familiarize yourself with the local weather conditions. The climate in Blackfoot is characterized by warm summers and cold winters, making it a year-round destination for outdoor activities. During the summer months, temperatures can reach up to 90 degrees Fahrenheit, providing the perfect conditions for swimming, boating, and other water-based activities. In the winter, the temperature can drop below freezing, creating a winter wonderland for skiing, snowboarding, and snowshoeing enthusiasts.
Things to do in Blackfoot Idaho at night
While Blackfoot, Idaho may be a small town, it doesn't mean that the fun stops when the sun goes down. In fact, there are plenty of activities to keep you entertained during the evening hours. One popular option is to catch a movie at the local drive-in theater, where you can enjoy the latest blockbusters under the stars. For those who prefer live performances, the Blackfoot Performing Arts Center hosts a variety of shows throughout the year, including plays, concerts, and dance recitals.
If you're feeling lucky, you can try your hand at the Fort Hall Casino, located just a short drive from Blackfoot, Idaho. With a wide range of gaming options and live entertainment, the casino offers a thrilling night out for adults.
Things to do in Blackfoot Idaho with kids
Traveling with kids? No problem! Blackfoot, Idaho offers a plethora of family-friendly activities that are sure to keep the little ones entertained. One must-visit attraction is the Idaho Potato Museum, where kids can learn about the history of the potato and even take a ride on the "Big Idaho Potato Truck." Another great option is the Jensen Grove Park, which features a playground, picnic areas, and a swimming pool, perfect for a day of family fun. For those seeking a unique and educational experience, the Eastern Idaho State Fair is a must-visit. Held annually in Blackfoot, the fair offers a wide range of attractions, including carnival rides, livestock shows, and live entertainment.
Free things to do in Blackfoot Idaho
Exploring Blackfoot, Idaho doesn't have to break the bank. There are plenty of free activities that allow you to soak in the beauty of the town without spending a dime. Take a stroll along the Snake River Greenbelt, a scenic pathway that winds along the banks of the river, offering stunning views of the surrounding nature. Another great option is the Blackfoot Reservoir, where you can enjoy a day of fishing or simply relax by the water's edge. If you're interested in history, don't miss the Blackfoot City Park, which features a collection of historic buildings and artifacts that tell the story of the town's past.
Discovering the culinary scene: Best restaurants in Blackfoot, Idaho
No trip to Blackfoot, Idaho would be complete without indulging in the local cuisine. Despite its small size, Blackfoot offers a surprisingly diverse culinary scene, with restaurants serving everything from classic American fare to international dishes. One highly recommended restaurant is The Portneuf Grille & Lounge, known for its delicious steaks and seafood. If you're in the mood for Mexican cuisine, El Mirador Mexican Restaurant is a popular choice, offering authentic dishes bursting with flavor. For a taste of the local specialties, be sure to visit the Blackfoot Steakhouse, where you can savor mouthwatering steaks cooked to perfection.
Recommended accommodations: Top Blackfoot, Idaho hotels
When it comes to finding the perfect place to stay in Blackfoot, Idaho, you'll be pleasantly surprised by the range of accommodations available. From cozy bed and breakfasts to upscale hotels, there is something to suit every taste and budget. One highly recommended option is the Best Western Blackfoot Inn, which offers comfortable rooms, excellent amenities, and a convenient location close to the town's main attractions. For those seeking a more luxurious experience, the Blackfoot Hilton Garden Inn is a top choice, boasting spacious rooms, a fitness center, and an indoor pool.
Shopping in Blackfoot, Idaho: A visit to Walmart, Blackfoot, Idaho
If you're in the mood for some retail therapy during your visit to Blackfoot, Idaho, a visit to Walmart is a must. The Walmart in Blackfoot offers a wide range of products, from groceries and household essentials to clothing and electronics. Whether you're looking to stock up on supplies for your outdoor adventures or simply want to browse for souvenirs, Walmart has you covered. The friendly staff and convenient location make it a popular choice for both locals and visitors alike.
Planning your trip: Best time to visit Blackfoot, Idaho
When planning your trip to Blackfoot, Idaho, it's important to consider the best time to visit in order to make the most of your experience. The summer months, from June to August, offer the most pleasant weather for outdoor activities, with warm temperatures and longer days. However, this is also the peak tourist season, so be prepared for larger crowds and higher hotel rates. If you prefer a quieter experience, consider visiting in the spring or fall when the weather is still pleasant, but the crowds are smaller. The winter months, from December to February, offer a unique opportunity to experience the town covered in a blanket of snow, perfect for winter sports enthusiasts.
Hidden treasures of Blackfoot, Idaho
While there are plenty of well-known attractions in Blackfoot, Idaho, the town also hides a few hidden treasures that are worth exploring. One such gem is the Blackfoot Pathways Sculpture in the Wild, an outdoor sculpture park that showcases the works of local and international artists. Another hidden treasure is the Bingham County Historical Museum, which offers a fascinating glimpse into the history and culture of the region. For nature lovers, the Camas National Wildlife Refuge is a hidden gem, featuring a diverse range of wildlife and stunning natural landscapes.
Events in Blackfoot, Idaho
Throughout the year, Blackfoot, Idaho plays host to a variety of events and festivals that showcase the vibrant culture and community spirit of the town. One of the most popular events is the Eastern Idaho State Fair, held annually in September, featuring carnival rides, live entertainment, and a wide range of food vendors. Another must-visit event is the Blackfoot Pride Days, a week-long celebration that includes a parade, rodeo, and live music performances. Be sure to check the local event calendar before your visit to Blackfoot, Idaho to see what exciting events are taking place during your stay.
Should You Rent A Car?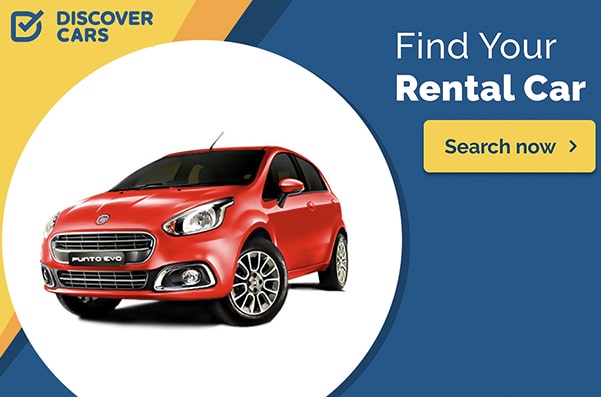 Yes, you should rent a car. especially if you are flying in or really just want to surprise that special someone. Renting a car is an excellent option for getting around the state and exploring its many natural wonders.
Tip: Can be expensive-check out our partners at Discovercars.com for the best deals.
Where to find the best deals on flights and hotels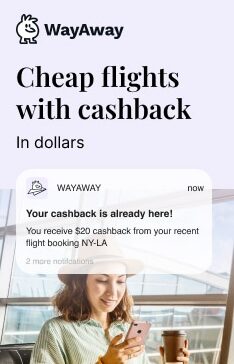 Finding the best deals on flights and hotels can be a challenge. Luckily, we have you covered!
Many travel websites offer discounted rates on flights and hotels, so check out these sites if you're looking for something specific in Washington state or just want an idea of what's available. 
Our top two picks are as follow…
Expedia: Well known for having good deals
Conclusion: Why Blackfoot, Idaho should be your next travel destination
In conclusion, Blackfoot, Idaho may be a hidden gem, but it certainly deserves a spot on your travel bucket list. From its stunning natural beauty to its rich history and vibrant community, Blackfoot offers a unique and unforgettable experience for travelers of all ages. Whether you're seeking outdoor adventures, family-friendly activities, or simply a relaxing escape from the city, Blackfoot, Idaho has something to offer. So pack your bags, grab your camera, and get ready to explore all that this charming town has to offer. Blackfoot, Idaho is waiting to welcome you with open arms.
Dream Vacations: