Introduction to Bend, Oregon
Bend, Oregon, is a hidden gem nestled in the heart of the Pacific Northwest. With its stunning landscapes, vibrant culture, and endless outdoor adventures, it's no wonder that Bend has become a favorite destination for travelers from around the world. Whether you're an outdoor enthusiast, a beer connoisseur, or a family looking for fun-filled activities, Bend has something for everyone. In this ultimate guide, we will take you on a journey through the best things to do in Bend, Oregon, ensuring that your visit to this picturesque city is nothing short of extraordinary.
Bend, located in central Oregon, is a captivating city that offers a blend of trendy downtown vibes, breathtaking natural wonders, and unique volcanic landscapes. When visiting Bend and its surrounding areas, you'll find a plethora of exciting activities to indulge in.
One of the top attractions in Bend is exploring the fascinating lava tube caves, which provide an otherworldly experience. Additionally, a visit to the renowned High Desert Museum is a must, where you can immerse yourself in the region's rich cultural and natural history. Another delightful spot to discover is the Old Mill District, which exudes charm and offers a variety of experiences.
Art enthusiasts will be delighted by the city's vibrant art displays, showcasing the talent and creativity of local artists. Food lovers will also find themselves in paradise, as Bend boasts an array of amazing restaurants that cater to diverse culinary preferences. For those seeking relaxation, there are luxurious spas where you can unwind and rejuvenate.
Beer enthusiasts will be thrilled to know that Bend is home to the largest beer trail in the West, known as the Bend Ale Trail. Embark on this trail and savor the flavors of the region's finest craft beers.
Nature lovers will find solace in the Three Sisters Wilderness and the Deschutes River, both offering ample opportunities for outdoor exploration. Whether you enjoy hiking, fishing, or simply immersing yourself in the beauty of nature, these natural wonders will leave you in awe.
So, when planning your next vacation, make sure to bookmark these incredible experiences in Bend. You'll create memories that will last a lifetime in this captivating city.
Best Top 10 Things To Do in Bend Oregon
1. Explore a Lava Tube Cave
The Bend area and its surroundings boast a variety of volcanic wonders, from cinder cones to vast cave systems, offering endless opportunities for exploration. Deschutes County is home to over 1,000 lava tubes that were formed by volcanic activity thousands of years ago. Exploring these lava tubes is an unforgettable experience that should not be missed. With just a flashlight, a helmet, and a sense of adventure, you can delve deep into fragile ecosystems. For the ultimate experience, I suggest booking a lava tube cave tour with a knowledgeable guide who can provide insight into the caves' volcanic activity, geology, and ecosystems.
2.

Kayak or Canoe on the Cascade lakes
Oregon is blessed with stunning water features, and Cascade Lakes is a prime example. This collection of 12 lakes, nestled along the Deschutes River, is just a short 45-minute drive from downtown Bend. Trust me, it's definitely worth the trip! To truly appreciate the beauty of these lakes, I recommend getting out on the water. Instead of admiring them from the shore, hop in a kayak or canoe and explore the shimmering waters from the middle of the lakes.
It's an experience you won't soon forget! As you paddle along, you'll be treated to breathtaking views of pine-covered mountains and vibrant greenery. The scenery is simply awe-inspiring and will leave you feeling refreshed and rejuvenated. So, if you're looking for a magical adventure surrounded by nature's wonders, make sure to add Cascade Lakes to your itinerary. You won't be disappointed!
3. Explore The Volcanic Fields
Explore the fascinating geological wonders of the Bend area! Be sure to visit the volcanic fields, including the impressive lava tubes, which have stood the test of time for thousands of years. Discover the rich history of Central Oregon's landscape as you tour these unique sites, taking in stunning views of a lava flow, Paulina Lake, and other breathtaking natural scenery.
4.Cascade Mountains
The Cascade Mountains offer a winter wonderland experience that goes beyond skiing. Snowshoeing is a fantastic way to explore the area, from the powdery snow on the evergreen trees to the sparkling snow banks. The mountains stretch from British Columbia to Northern California, and the best way to experience the stunning scenery is through backcountry snowshoeing. Whether you're a beginner or an expert, snowshoeing is an activity that everyone can enjoy, making it a perfect family adventure.
5.Visit the High Desert Museum
Just a short drive south of Bend, you'll find the High Desert Museum, a true gem of the area. Inside, you'll discover a wide range of exhibits that offer a fascinating insight into the religion of the high desert in the West. If you're an animal lover, you're in for a treat! The museum allows you to get up close and personal with a variety of wildlife, including reptiles, birds of prey, river otters, and even porcupines. As you explore the museum's scenic nature trails, both indoors and outdoors, you'll come across captivating displays that showcase the beauty and diversity of the surrounding nature.
What sets the High Desert Museum apart is its impressive collection of nearly 30,000 artifacts from the Plateau, Pacific Northwest, and Great Basin regions. Among these treasures are the Native American collections, which feature an array of clothing, tools, archaeological materials, baskets, and so much more.
One standout collection is the Doris Swayze Bounds Collection of Native American Artifacts. It boasts an incredible assortment of paintings, drawings, sculptures, horse saddles, beaded bags, moccasins, breastplates, and headdresses. But the museum doesn't stop there. It also houses a remarkable collection of artifacts from the pioneer days, including clothing, firearms, photographs, frontier medicine items, and furniture. If you're eager to visit, you can find the High Desert Museum at 59800 US-97, Bend, OR 97702.
6.Paddelboard on the Deschutes River
Explore the serene parts of Deschutes River with stand-up paddleboarding, and Riverbend Park near the Old Mill District is the perfect starting point. Paddle upstream to discover the stunning Bill Healy Memorial Bridge and the peaceful pine forest surrounding the river. Alternatively, head downstream to pass by the lively Old Mill District. Remember to bring a whistle to comply with Oregon law and avoid any penalties. Find Riverbend Park at 799 SW Columbia St, Bend, OR 97702.
7.

Ski at Mt. Bachelor Ski resort
Located 22 miles west of Bend, Mt. Bachelor Ski Resort is a haven for thrill-seekers. Boasting over 4,300 acres of terrain accessible by lifts, it's the sixth largest ski resort in North America. With 101 runs, including a four-mile long run, there's no shortage of excitement. The resort's long ski seasons, dry and light snow, and diverse terrain make it a must-visit destination for skiers from all over the world. And when you're ready for a break, the resort offers a variety of dining options, from lodges and cafes to restaurants and outdoor food carts. You can find Mt. Bachelor Ski Resort at 13000 SW Century Drive, Bend, OR 97702.
8. Shop at the Old District Mill
The remnants of Bend's past timber production can still be seen today in the heart of the city and along the beautiful Deschutes River. In the Old Mill District, you'll find smokestacks and old brick buildings that date back to the early twentieth century. But this area is more than just a historical site – it has been transformed into one of the busiest and most vibrant hubs in the city. Lining the streets, you'll discover a wide array of restaurants, cafes, and even a movie theater. It's a place where locals and visitors alike can come together to enjoy delicious food, great coffee, and the latest films. If shopping is your thing, you're in luck!
The Old Mill District is home to over 40 big-name stores and boutiques, making it a popular destination for those looking to indulge in some retail therapy. And here's a little bonus: there's no sales tax in Oregon! So whether you're interested in exploring Bend's history, enjoying a meal with friends, catching a movie, or treating yourself to a shopping spree, the Old Mill District is the place to be. You can find it at 450 SW Powerhouse Dr, Bend, OR 97702.
9. Hike in the  Three Sisters Wilderness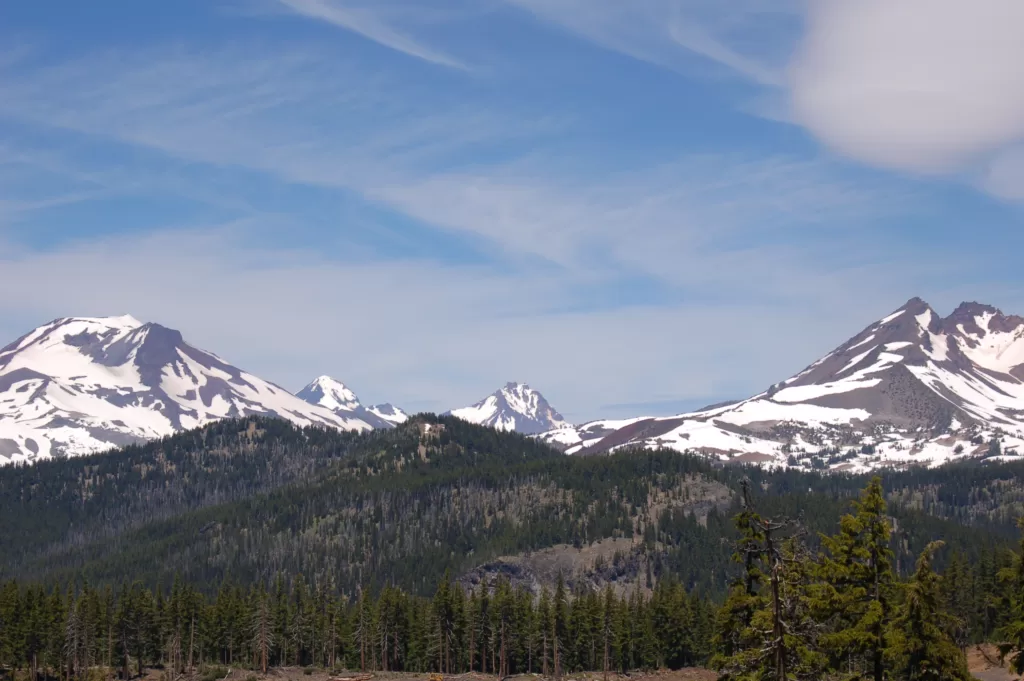 The Three Sisters Wilderness is an expansive area, covering a whopping 286,708 acres (116,027 ha) of beautiful land in the Deschutes region.
Within this wilderness, you'll find approximately 260 miles (418 km) of trails, offering plenty of opportunities for exploration and adventure.
As you make your way along these trails, you'll be treated to breathtaking views of the North Sister, Middle Sister, and South Sister peaks, as well as the impressive Broken Top.
Immerse yourself in the stunning surroundings as you hike through alpine meadows, surrounded by majestic ponderosa pine trees. Keep your eyes peeled for the diverse wildlife that calls these mountains home.
The Three Sisters Wilderness boasts a variety of fantastic trails, each offering its own unique experience and scenery.
For those starting their journey from Bend, some of the closest trailheads include Broken Top, Crater Ditch, Devils Lake, and Elk Lake.
If you're keen to visit Mirror Lake, be sure to take the Sisters-Mirror Trail for a memorable and picturesque adventure.
10. Picnic at Hollinshead Park
Hollinshead Park in Bend, OR is a hidden gem among the city's public parks. Once a pioneer ranch, it boasts original outbuildings like the Share Croppers House (now a museum) and the Hollinshead Barn. The lush greenery is perfect for a leisurely stroll with your furry friend in the dog park or on the walking trail. The gardens are a sight to behold with colorful flowers and aromatic herbs in both the demonstration and community gardens. Don't forget to pack a picnic and enjoy the serene atmosphere of Hollinshead Park. Find it at 1235 NE Jones Rd, Bend, OR 97701.
Best Things to Do in Bend Oregon
When it comes to things to do in Bend, Oregon, the possibilities are endless. From exploring the breathtaking trails to indulging in the local breweries, you'll find yourself immersed in a world of adventure and discovery. Start your journey by visiting the iconic Deschutes Brewery, where you can take a tour of the facilities and sample their award-winning craft beers. Afterward, head to the Old Mill District, a vibrant shopping and dining area located along the Deschutes River. Here, you can browse through unique boutiques, enjoy a delicious meal at one of the many restaurants, or simply relax by the riverbank and take in the scenic views.
Outdoor Activities in Bend Oregon
One of the main draws of Bend, Oregon, is its abundance of outdoor activities. With its picturesque landscapes and favorable climate, Bend offers endless opportunities for adventure. Begin by exploring the Cascade Lakes Scenic Byway, a 66-mile route that winds through the stunning Cascade Mountains. Along the way, you can stop by one of the many lakes and enjoy activities such as fishing, kayaking, or simply basking in the serene beauty of nature. For the more adventurous souls, hiking to the top of Pilot Butte is a must-do. From the summit, you'll be rewarded with panoramic views of the city and surrounding mountains.
Exploring the Breweries in Bend Oregon
Bend, Oregon, is often referred to as the "beer capital of the West," and for good reason. The city is home to a thriving craft beer scene, boasting over 25 breweries and counting. Take a stroll through the famous Bend Ale Trail, where you can sample a wide variety of locally brewed beers and experience the unique flavors that Bend has to offer. From the hoppy IPAs to the rich stouts, there's a beer for every palate. Don't forget to visit the Crux Fermentation Project, known for its innovative brewing techniques and laid-back atmosphere. Sit back, relax, and savor the taste of Bend.
Family-Friendly Activities in Bend Oregon
Bend, Oregon, is not just a destination for outdoor enthusiasts and beer lovers; it's also a great place for families to create unforgettable memories. Visit the High Desert Museum, where you can learn about the region's rich history and get up close and personal with native wildlife. Take a trip to the Sun Mountain Fun Center, where you can enjoy a range of family-friendly activities such as go-karting, mini-golf, and arcade games. For a unique experience, head to the Lava River Cave, a natural lava tube that stretches for over a mile. Explore the dark depths of the cave and marvel at the geological wonders that lie beneath the surface.
Free Things to Do in Bend Oregon
Traveling on a budget? Don't worry, there are plenty of free things to do in Bend, Oregon. Start by taking a stroll along the Deschutes River Trail, a scenic pathway that winds through the heart of the city. Enjoy the tranquil surroundings, spot wildlife, and maybe even dip your toes in the crystal-clear water. If you're visiting during the summer months, be sure to catch one of the free concerts at the Les Schwab Amphitheater.
Sit back on the grassy lawn and groove to the sounds of live music while enjoying the stunning views of the Cascade Mountains. For a truly unique experience, head to the Newberry National Volcanic Monument, where you can explore lava caves, hike scenic trails, and marvel at ancient volcanic landscapes.
Summer Activities in Bend Oregon
Summer is a magical time in Bend, Oregon, with long sunny days and a plethora of outdoor activities to enjoy. Start your day with a refreshing dip in the crystal-clear waters of the Deschutes River. Whether you're swimming, tubing, or paddleboarding, the river offers a perfect way to beat the summer heat. For the adrenaline junkies, try your hand at whitewater rafting on the thrilling rapids of the nearby Deschutes River. If you prefer to stay on land, rent a bike and explore the miles of scenic trails that wind through the city and surrounding areas. End your day by watching the sunset from the top of Pilot Butte, a truly breathtaking sight that will leave you in awe.
Exploring the Trails and Nature in Bend, Oregon
Bend, Oregon, is a paradise for outdoor enthusiasts, with its vast network of trails and stunning natural landscapes. Lace up your hiking boots and embark on an unforgettable adventure through the Deschutes National Forest. With over 1.6 million acres of pristine wilderness, the forest offers a wide range of hiking trails for all skill levels. From the easy stroll along the Deschutes River Trail to the challenging climb up South Sister, there's a trail for every adventurer. For a more leisurely experience, rent a paddleboard and explore the calm waters of Sparks Lake. Surrounded by snow-capped mountains and mirrored reflections, this hidden gem is a photographer's dream come true.
Things to Do in Bend Oregon with Kids
Bend, Oregon, is a kid-friendly destination, offering a wide array of activities that will keep the little ones entertained and engaged. Start your day by visiting the High Desert Museum, where kids can interact with live animals, learn about the region's history, and participate in hands-on exhibits. For a fun-filled adventure, head to the Bend Rock Gym, where kids can try their hand at rock climbing in a safe and supervised environment.
The Sun Mountain Fun Center is another great option, with its go-karts, mini-golf, and arcade games that are sure to bring smiles to everyone's faces. End the day with a visit to the Bend Water Park, where kids can splash around in the pools, ride down the water slides, and enjoy hours of water-filled fun.
Events and Festivals in Bend Oregon
Bend, Oregon, is a city that knows how to celebrate, with a vibrant calendar of events and festivals throughout the year. From the Bend Summer Festival to the Bend Oktoberfest, there's always something exciting happening in this lively city. Immerse yourself in the world of craft beer at the Bend Brewfest, where you can sample over 200 different beers from breweries across the Pacific Northwest.
If you're a music lover, don't miss the Les Schwab Amphitheater's Summer Concert Series, featuring renowned artists from a variety of genres. For a taste of local culture, attend the Bend Fall Festival, where you can browse through the arts and crafts booths, indulge in delicious food, and listen to live music all weekend long.
Should You Rent A Car?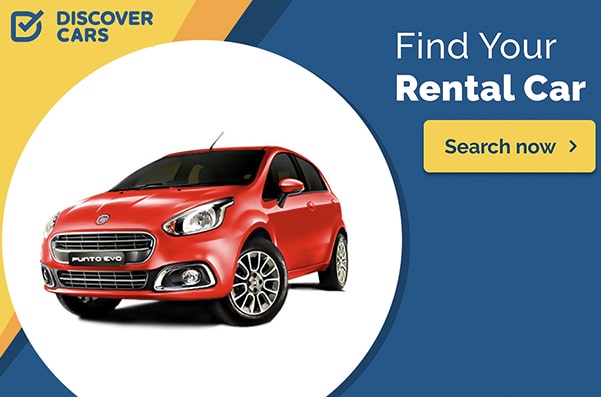 Yes, you should rent a car. especially if you are flying in or really just want to surprise that special someone. Renting a car is an excellent option for getting around the state and exploring its many natural wonders.
Tip: Can be expensive-check out our partners at Discovercars.com for the best deals.
Where to find the best deals on flights and hotels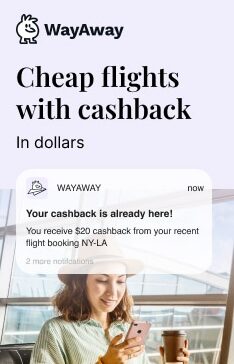 Finding the best deals on flights and hotels can be a challenge. Luckily, we have you covered!
Many travel websites offer discounted rates on flights and hotels, so check out these sites if you're looking for something specific in Washington state or just want an idea of what's available. 
Our top two picks are as follow…
Expedia: Well known for having good deals
Conclusion
Bend, Oregon, truly has it all – breathtaking trails, world-class breweries, family-friendly activities, and an endless array of outdoor adventures. Whether you're seeking relaxation, adrenaline-pumping thrills, or simply a chance to immerse yourself in nature, Bend will not disappoint. So pack your bags, grab your hiking boots, and get ready to embark on the ultimate adventure. With so many incredible things to do in Bend, Oregon, your only challenge will be fitting it all into one trip. Start planning your visit today and discover the magic of this enchanting city for yourself.
Other Dream Vacations: 
Check out the best Airlines to fly here to make your dream vacation go smoothly…