Introduction to Salem Oregon
Nestled in the heart of the picturesque Willamette Valley, Salem, Oregon is a city that truly captures the essence of the Pacific Northwest. Known for its rich history, vibrant culture, and stunning natural beauty, Salem offers a diverse range of activities and attractions for visitors of all ages. Whether you're a nature enthusiast, history buff, or foodie, this local's guide will help you uncover the best things to do in Salem, Oregon.
Top 10 Things To do In Salem Oregon
The city of Salem, Oregon, should not be mistaken for the Massachusetts town that witnessed the infamous Salem Witch Trials. Situated on the opposite end of the country, Salem is nestled in the picturesque Willamette Valley, between the cities of Eugene and Portland. Although it may not be the largest city in the state, Salem holds the distinction of being the capital, offering an abundance of activities for visitors and residents alike. Whether you have a penchant for nature, a fascination with history, or a taste for fine wine, this serene city has something to cater to your interests. Notable attractions include vibrant farmer's markets, a charming flower farm, engaging museums, and scenic state parks. Be sure to check off these must-do activities in Salem from your itinerary.
Immerse yourself in the local culture by exploring the vibrant farmer's markets in Salem. Sample fresh produce, artisanal products, and delicious street food while mingling with friendly locals. For a tranquil escape, visit the charming flower farm and revel in the beauty of blooming gardens and fragrant blossoms. And don't forget to delve into the city's rich history by visiting the engaging museums that offer fascinating insights into Salem's past.
1.Go To The E.Z. Orchards Farm Market
Immerse yourself in the local agricultural scene by visiting the EZE.Z. Orchards Farm Market, a long-standing Salem tradition since 1929. This vibrant farmers' market offers fresh local produce, delectable treats like doughnuts and cider, and seasonal festivities like HarvestFest in October.The EZE.Z. Orchards Farm Market is at 5504 Hazelgreen Rd NE, Salem, OR 97305.
2.Visit The Oregon State Capitol Building
No visit to Salem is complete without a trip to the magnificent Oregon State Capitol Building. Admire its beautiful architecture and explore the Capitol History Gateway Exhibits, which showcase the impact of ordinary citizens on Oregon's legislation. Take a guided historical tour or embark on a self-guided tour using the informative brochure.The Oregon State Capitol is at 900 Court St NE, Salem, OR 97301.
3.See Waterfalls At Silver Falls State Park
Just a short distance from Salem lies the stunning Silver Falls State Park, Oregon's largest state park. Explore over 35 miles of backcountry trails, perfect for hiking, horseback riding, or mountain biking. Marvel at the park's crown jewels, such as the majestic 177-foot South Falls and the cascading Double Falls.Silver Falls State Park is at 20024 Silver Falls Hwy SE, Sublimity, OR 97385.
4.Go To Riverfront City Park
Located along the scenic Willamette River, Riverfront City Park offers a peaceful retreat in the heart of Salem. Enjoy paved walking paths, benches, picnic tables, and water fountains as you soak in the tranquil atmosphere. Don't miss the iconic carousel, a beloved feature of the park that delights visitors of all ages.Riverfront City Park is at 200 Water St NE, Salem, OR 97301.
5.Spend A Day At The Reed Opera House
Step back in time at the Reed Opera House, a four-story historic building that houses a vibrant marketplace. Browse through a variety of shops, boutiques, and art stores, and indulge in delicious dining options ranging from sushi bars to coffee shops. Take a moment to appreciate the building's rich history and architectural beauty.The Reed Opera House is at 189 Liberty St NE, Salem, OR 97301.
6.Learn About History At The Willamette Heritage Center
Delve into the captivating history of the Willamette Valley at the Willamette Heritage Center. This center showcases artifacts and exhibits that highlight the stories of early settlers, missionaries, and immigrants who shaped the region. Explore the Thomas Kay Woolen Mill and discover three of the oldest Pacific Northwest frame houses still standing.The Willamette Heritage Center is at 1313 Mill St SE, Salem, OR 97301.
7.Take A Day Trip To Mount Hood
Embark on an unforgettable day trip from Salem to Mount Hood, Oregon's tallest mountain. Enjoy year-round skiing and snowboarding at multiple ski resorts, including Mt. Hood Meadows, Timberline Lodge and Ski Area, and Mt. Hood Skibowl. In the summer months, explore hiking trails, mountain biking routes, and adventure parks.
8.Check Out The Flowers At Schreiner's Iris Gardens
Find serenity amidst the vibrant blooms at Schreiner's Iris Gardens. Visit in May to witness the spectacular display of over 500 iris variations and other perennial flowers. The gardens offer a peaceful setting with picnic tables, benches, and grass paths, inviting photographers and artists to capture their beauty.Schreiner's Iris Gardens is at 3625 Quinaby Rd NE, Salem, OR 97303.
9.Fish At Saint Louis Fish Ponds County Park
For fishing enthusiasts, Saint Louis Fish Ponds County Park is a must-visit destination. With its network of waterways and over 7 miles of shoreline, this park provides ample opportunities for bass fishing. Enjoy the serene surroundings and try your luck at catching largemouth bass, bluegill, crappie, and more.Saint Louis Fish Ponds County Park is at 6483 Keene Rd NE, Gervais, OR 97026.
10.Golf At McNary Golf Club
Tee off at McNary Golf Club, a sprawling 150-acre course that offers a picturesque setting for golf enthusiasts. Immerse yourself in the natural beauty of meadows, redwoods, walnut trees, and oaks as you navigate the challenging 18-hole championship course. With multiple tee choices, it caters to players of all skill levels.McNary Golf Club is at 155 McNary Estates Dr N, Keizer, OR 97303.
Exploring the Natural Beauty of Salem Oregon
Salem is blessed with an abundance of natural beauty, making it a paradise for outdoor enthusiasts. One of the must-visit destinations is the beautiful Silver Falls State Park. Home to ten breathtaking waterfalls, this park offers miles of hiking trails, perfect for exploring the lush forests and enjoying the cascading waters. For a more leisurely experience, the Oregon Garden is a botanical oasis that showcases the region's diverse flora. Take a stroll through the stunningly manicured gardens and immerse yourself in the serenity of nature.
Fun and Free Things to Do in Salem Oregon
For budget-conscious travelers, Salem offers plenty of fun and free activities. The Riverfront Park is a popular spot for picnicking, biking, and taking leisurely walks along the Willamette River. The park also hosts various events and festivals throughout the year, providing entertainment for visitors of all ages. Another free attraction is the Hallie Ford Museum of Art, which houses a remarkable collection of contemporary and historical artworks. Explore the galleries and immerse yourself in the vibrant art scene of Salem.
Unique Attractions and Landmarks in Salem Oregon
Salem is home to several unique attractions and landmarks that showcase its rich history and culture. The Historic Deepwood Estate is a must-visit for history buffs. This beautifully preserved Victorian home offers guided tours that provide insight into the city's past. Another iconic landmark is the Oregon State Capitol, which features stunning architecture and breathtaking views from its observation deck. Take a guided tour to learn about the state's political history and admire the beautiful artwork that adorns the building.
Family-Friendly Activities in Salem Oregon
Salem is a great destination for families, with a range of activities that both kids and adults will enjoy. The Enchanted Forest is a whimsical theme park that offers an enchanting experience for visitors of all ages. From thrilling rides to charming storybook displays, this park is sure to create lasting memories for the whole family. For animal lovers, a visit to the Willamette Valley Wildlife Rescue is a must. Get up close and personal with native wildlife and learn about their conservation efforts.
Fun Things to Do in Salem Oregon
When it comes to fun things to do in Salem, Oregon, the options are endless. The Gilbert House Children's Museum is a hands-on, interactive museum that offers a wide range of exhibits and activities for kids. From science experiments to art workshops, there is something for every young explorer. For a unique experience, visit the A.C. Gilbert's Discovery Village, which features a variety of hands-on exhibits and a historic carousel. Discover the wonders of imagination and creativity in this fun-filled attraction.
Fun Things to Do in Salem Oregon for Adults
Salem also offers a vibrant nightlife and entertainment scene for adults. The Willamette Valley Vineyards is a must-visit for wine enthusiasts. Take a tour of the vineyard, indulge in wine tastings, and enjoy the breathtaking views of the surrounding countryside. For those who prefer craft beer, the Salem Ale Works is a local brewery that offers a rotating selection of handcrafted beers. Sit back, relax, and savor the flavors of Salem.
Best Places to Eat and Drink in Salem Oregon
Salem is a food lover's paradise, with a wide range of culinary options to satisfy every palate. For a taste of the Pacific Northwest, visit the Archive Coffee & Bar, which serves locally roasted coffee and delicious brunch options. For a fine dining experience, Bentley's Grill is a popular choice, offering a menu that showcases the region's freshest ingredients. Don't forget to visit the Salem Saturday Market, where you can sample local produce, baked goods, and artisanal products.
Nightlife and Entertainment Options in Salem Oregon
Salem comes alive after dark, with a variety of nightlife and entertainment options. The Elsinore Theatre is a historic landmark that hosts a wide range of performances, including concerts, plays, and musicals. For a unique experience, head to the Capitol City Theater, which offers improv comedy shows that are sure to keep you entertained. If you're in the mood for live music, the Half Penny Bar & Grill is a popular venue that showcases local talent.
Exploring Salem Oregon in the Winter
Winter in Salem offers its own unique charm. The Riverfront Park transforms into a winter wonderland, with an ice skating rink that is perfect for a family outing or a romantic date night. For a cozy escape, visit the Salem Cinema, which shows a curated selection of independent and foreign films. After a day of exploring, warm up with a cup of hot cocoa from one of the local cafes and embrace the magic of winter in Salem.
Day Trips and Excursions from Salem Oregon
Salem is also an ideal base for day trips and excursions to nearby attractions. The beautiful city of Portland is just an hour's drive away, offering a vibrant urban experience with its eclectic mix of art, culture, and dining. The picturesque Oregon Coast is also within easy reach, where you can explore charming coastal towns and enjoy breathtaking ocean views. For wine enthusiasts, a visit to the Willamette Valley wine country is a must, where you can indulge in wine tastings and take in the stunning vineyard landscapes.
Should You Rent A Car?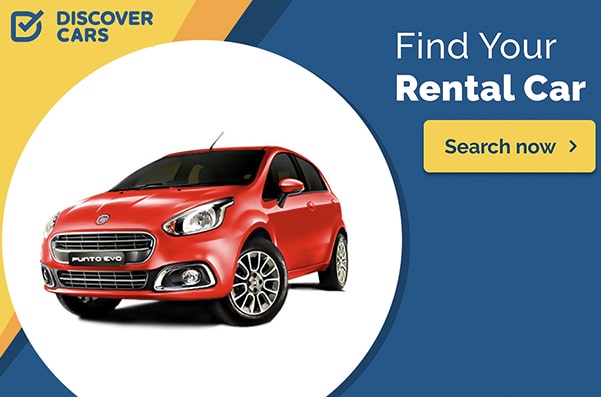 Yes, you should rent a car. especially if you are flying in or really just want to surprise that special someone. Renting a car is an excellent option for getting around the state and exploring its many natural wonders.
Tip: Can be expensive-check out our partners at Discovercars.com for the best deals.
Where to find the best deals on flights and hotels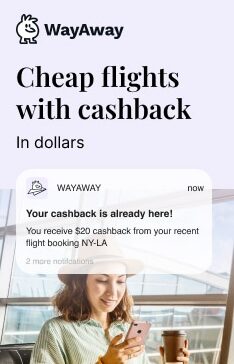 Finding the best deals on flights and hotels can be a challenge. Luckily, we have you covered!
Many travel websites offer discounted rates on flights and hotels, so check out these sites if you're looking for something specific in Washington state or just want an idea of what's available. 
Our top two picks are as follow…
Expedia: Well known for having good deals
Conclusion: Embracing the Charm of Salem Oregon
From its natural beauty to its rich history and vibrant culture, Salem, Oregon has something to offer every visitor. Whether you're seeking outdoor adventures, family-friendly activities, or a taste of the local cuisine, this charming city has it all. Embrace the charm of Salem, Oregon and create unforgettable memories that will last a lifetime.
Dream Vacations: