Introduction to Bellevue Washington
Bellevue, Washington is a vibrant and bustling city located just across Lake Washington from Seattle. With its stunning natural beauty, thriving downtown area, and a wide range of activities for all ages, Bellevue is the perfect destination for a memorable getaway. Whether you're looking for family-friendly fun, outdoor adventures, or a vibrant nightlife scene, Bellevue has it all. In this article, we will uncover the hidden gems and top things to do in Bellevue, ensuring that you make the most of your visit to this remarkable city.
Nestled in the heart of the Pacific Northwest, Bellevue is a city that seamlessly blends natural beauty with urban sophistication. Surrounded by breathtaking mountains and lush greenery, it offers a picturesque setting that is hard to beat. As one of the fastest-growing cities in the United States, Bellevue has become a hub for technology, innovation, and cultural diversity. This unique combination of natural wonders and modern amenities makes it an ideal destination for travelers seeking a well-rounded experience.
Top 10 Things To Do in Bellevue Washington
Bellevue, located in Washington State, is a bustling city with a population exceeding 150,000 residents. As the most populous suburb of Seattle, Bellevue has a rich history. Initially a rural farming community in the late 1800s, it has since transformed into King County's prominent tech and retail hub in the 20th and 21st centuries. Today, Bellevue is widely regarded as one of the finest places to reside in the Pacific Northwest and is renowned for its outdoor attractions, close proximity to downtown Seattle, and exceptional facilities and landmarks. Let's explore the top things to do in Bellevue.
Bellevue offers a diverse range of activities for residents and visitors alike. Nature enthusiasts can explore the beautiful Bellevue Botanical Garden or take a stroll along the scenic Lake Washington Boulevard. For those interested in art and culture, the Bellevue Arts Museum showcases a variety of contemporary exhibits. Additionally, food lovers can indulge in the city's vibrant culinary scene, which offers a wide array of international cuisines.
If you're looking for some retail therapy, Bellevue Square is the place to be. This upscale shopping center features a wide selection of high-end stores and boutiques. And for outdoor enthusiasts, don't miss out on exploring the breathtaking beauty of Mercer Slough Nature Park, where you can kayak through wetlands and spot wildlife. With so much to offer, Bellevue truly has something for everyone to enjoy.
1. Tour the Bellevue Arts Museum
Located in the heart of downtown Bellevue, the Bellevue Arts Museum is a renowned institution that specializes in contemporary arts, crafts, and design. Since its establishment in 1975, this non-profit organization has been delighting the residents of Bellevue with its ever-changing exhibits, showcasing the works of talented artists from the Pacific Northwest. With its esteemed reputation, the museum is considered one of the most prestigious cultural institutions in the Seattle Metropolitan Area. Additionally, visitors can explore the on-site gift store, offering a variety of unique crafts and handmade items.
You can find the Bellevue Arts Museum at 510 Bellevue Way NE, Bellevue, WA 98004.
2- Stroll Through the Bellevue Botanical Garden
The Bellevue Botanical Garden, spanning 53 acres (21 ha), is a beloved outdoor destination in Bellevue. It offers a breathtaking array of cultivated gardens, natural wetlands, and preserved woodlands. Since its establishment in 1992, the gardens have been jointly managed by various organizations and foundations in the Seattle Metropolitan Area. With over 400,000 annual visitors, the Bellevue Botanical Garden has become a top attraction in the city, drawing tourists and locals alike.
You can find it at 12001 Main St, Bellevue, WA 98005.
3- Join the Bellevue Zip Tour
Located in Bellevue, Washington, the Bellevue Zip Tour is a thrilling tourist attraction that offers a unique way of exploring the city. With seven zip lines ranging from 78 feet (24 m) to 458 feet (140 m) in length and a capacity of up to 10 riders per tour, visitors can zip through the Douglas Fir and Maple forests, reaching speeds of 35 mph (56 km/h). Along the way, riders can take in stunning views of natural landmarks such as Glacier Peak and Mount Baker.
The Bellevue Zip Tour is a must-visit for adventure seekers and nature enthusiasts alike. As you soar through the treetops, you'll be captivated by the breathtaking beauty of Washington's landscape. Whether you're a local or a tourist, this exhilarating experience is sure to leave you with unforgettable memories.
The tour is situated at 14509 SE Newport Way, Bellevue, WA 98006.
4- Shop and Dine at Bellevue Square
Bellevue Square is a bustling shopping destination in the city that attracts more than 23 million visitors every year. It boasts of over 200 stores situated inside a spacious 1.3 million-square-foot (121,000 m2) shopping venue. The shopping square was established on August 20, 1946, under the name "Bellevue Shopping Square" before being renamed "Bellevue Square" a few years later. Over the decades, the square has undergone several renovations and is now part of the Bellevue Collection, which includes various shopping venues and attractions in downtown.
Bellevue Square offers a diverse range of shopping options, catering to all tastes and budgets. From high-end luxury brands to popular chain stores, there is something for everyone. In addition to shopping, the square also features a variety of dining options, making it a one-stop destination for both locals and tourists alike.
5- Enjoy the Bellevue Skyline at the Bellevue Downtown Park
Located in the heart of the bustling downtown district, Bellevue Downtown Park is a favored urban public park that occupies a colossal area of more than 21 acres (8 ha). This park was completed in 1983 and offers a promenade, a canal, a reflective pond, and a 10-acre (4 ha) lawn suitable for picnicking or playing sports. The park provides visitors 360-degree panoramic views of the Bellevue skyline, abundant greenery, and an array of pathways ideal for walking, jogging, or cycling.
You can find Bellevue Downtown Park at 10201 NE 4th St, Bellevue, WA 98004
6- Spend an Afternoon In Lake Sammamish State Park
Lake Sammamish State Park is a popular spot for outdoor enthusiasts in Bellevue, located approximately 14 kilometers from downtown. Situated on the southern shores of Lake Sammamish, one of the two lakes surrounding Bellevue, the park offers two beautiful lakefront beaches for swimming and sunbathing. Since its opening in 1950, the park has provided free access to various amenities including soccer fields, kayak rentals during summertime, an amphitheater, volleyball courts, and extensive hiking and biking paths spanning 2.4 kilometers.
The park is also home to a diverse range of wildlife, making it a great spot for birdwatching and nature photography. Additionally, visitors can enjoy picnicking in the designated areas or take advantage of the park's picnic shelters for larger gatherings. With its stunning natural beauty and abundance of recreational activities, Lake Sammamish State Park is a must-visit destination for both locals and tourists alike.
Visitors can find Lake Sammamish State Park at 2182 NW Sammamish Rd, Issaquah, WA 98027.
7- Experience Charming Old Bellevue
Old Bellevue, the oldest section of present-day Bellevue, derives its name from its historical significance. It dates back to the arrival of the first settlers in 1863. This district serves as the heart of Bellevue's cultural heritage, carefully preserved in its original form from the late 19th and early 20th centuries. The picturesque Main Street of Old Bellevue is adorned with delightful shops, cozy cafes, and fashionable boutiques. Located at the center of downtown Bellevue, Old Bellevue is adjacent to the Bellevue Downtown Park, offering convenient access to attractions like Bellevue Square and Meydenbauer Bay Park for visitors.
Old Bellevue's historical significance is not only reflected in its preserved architecture and charming atmosphere, but also in its vibrant community events and festivals that celebrate the city's rich heritage. From the annual Old Bellevue Arts Fair to the lively Bellevue Jazz Festival, there is always something happening in this cultural hub. Whether you're strolling along Main Street or enjoying a picnic in Bellevue Downtown Park, Old Bellevue offers a unique blend of history, entertainment, and natural beauty that captivates both locals and visitors alike.
8- Bring the Little Travelers to the KidsQuest Children's Museum
Located in downtown Bellevue, the KidsQuest Children's Museum is an engaging and interactive museum that aims to educate and inspire children about various subjects including art, science, technology, and engineering. Originally opened to the public in 2005 at the Marketplace at Factoria, the museum relocated to its current location in 2017 after attracting an average of 150,000 visitors annually. With over 1 million visitors since its inception, the museum continues to have a significant impact on motivating young children in the Seattle area to explore and learn more about STEM fields.
The museum offers a wide range of exhibits and activities that encourage hands-on learning and exploration. From building structures with blocks to conducting science experiments, children are able to engage with the exhibits in a fun and educational way. With its convenient location in downtown Bellevue, the KidsQuest Children's Museum is a must-visit destination for families looking to inspire their children's curiosity and love for learning.
You can find the KidsQuest Children's Museum at 1116 108th Ave NE, Bellevue, WA 98004.
9- Go Horseback Riding in the Cougar Mountain Regional Wildland Park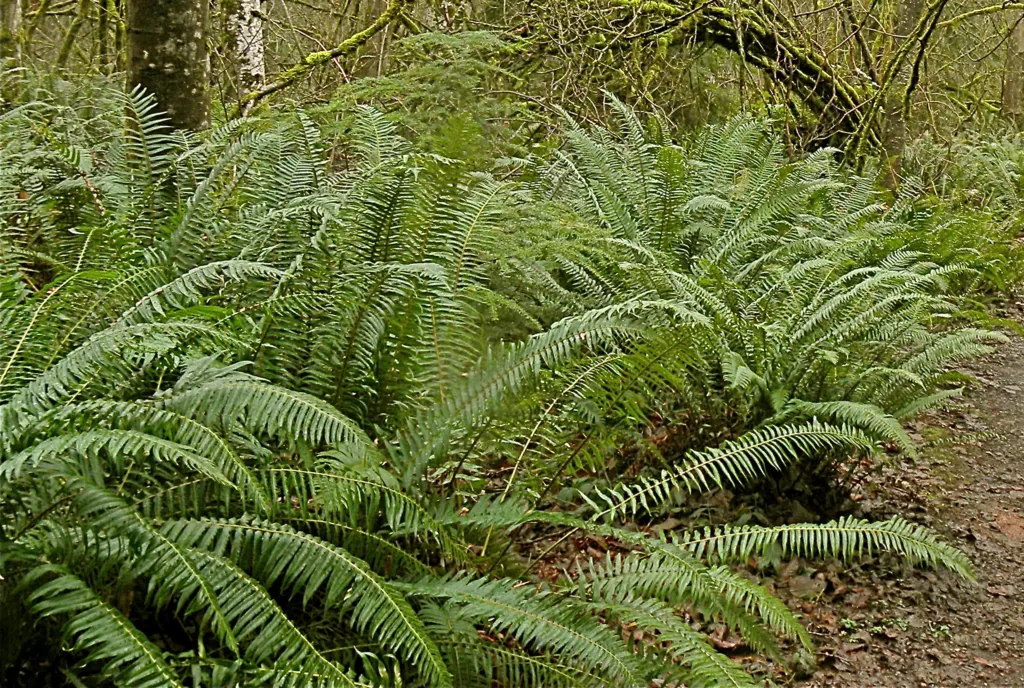 Situated in King County, Washington State, Cougar Mountain Regional Wildland Park is a beloved destination for nature enthusiasts. Spanning over 3,115 acres (1,260 ha), this regional public park offers a sprawling expanse of natural beauty. With 38 miles (61 km) of scenic nature trails, it is a paradise for hiking enthusiasts. Additionally, the park boasts over 12 miles (19 km) of dedicated equestrian pathways, providing horse owners the opportunity to enjoy the fresh air alongside their four-legged companions.
The park's diverse ecosystem is home to a variety of wildlife, including deer, coyotes, and even the occasional cougar. Visitors can immerse themselves in the sights and sounds of nature, from the tranquil streams to the towering evergreen trees. Whether you're seeking a peaceful hike or a thrilling horseback ride, Cougar Mountain Regional Wildland Park offers an unforgettable experience for outdoor enthusiasts of all ages.
10- Shop the Latest Fashion Trends at the Lincoln Square
Lincoln Square in Downtown Bellevue is a versatile destination that offers a blend of shopping, dining, and entertainment. With an impressive size of 1.2 million square feet (111,484 m2), this venue has been welcoming shoppers since 2005, providing a plethora of upscale options and exquisite dining experiences. Together with other shopping centers in downtown Bellevue, Lincoln Square contributes to a total floor space of over 5 million square feet (464,515 m2), solidifying its position as the city's premier luxury shopping hub.
Whether you're in search of designer fashion, luxury accessories, or gourmet cuisine, Lincoln Square has it all. The venue's diverse range of brand outlets and high-end boutiques ensures that shoppers can find exactly what they're looking for. And after a day of indulging in retail therapy, visitors can unwind and enjoy the vibrant entertainment options available at this bustling destination.
Exploring the Vibrant Bellevue Downtown
Bellevue's downtown area is a vibrant and bustling neighborhood that offers a wide array of entertainment, shopping, and dining options. Start your exploration by visiting Bellevue Square, a premier shopping destination that features high-end retailers, boutiques, and department stores. After indulging in a shopping spree, take a stroll through Bellevue Downtown Park, a beautifully landscaped urban oasis that offers picturesque views of the city skyline. The park also hosts various events and concerts throughout the year, making it a lively gathering place for locals and visitors alike.
For art enthusiasts, the Bellevue Arts Museum is a must-visit attraction. This contemporary art museum showcases a diverse range of exhibitions, from paintings and sculptures to multimedia installations. After immersing yourself in the world of art, head over to The Bellevue Collection, a complex of three interconnected shopping centers that offer a mix of luxury brands and local boutiques. With its vibrant atmosphere and endless shopping opportunities, downtown Bellevue is sure to leave a lasting impression.
Family-Friendly Activities in Bellevue
Bellevue is a city that caters to families, offering countless activities that are sure to keep everyone entertained. One of the top family-friendly attractions is KidsQuest Children's Museum, a hands-on museum that promotes learning through play. Here, children can explore interactive exhibits, engage in science experiments, and unleash their creativity in the art studio.
For a unique outdoor experience, visit Kelsey Creek Farm, a charming farmstead that allows children to get up close and personal with various farm animals. From feeding the goats to visiting the barn, this educational farm provides a delightful escape from the city buzz.
Another popular destination for families is the Bellevue Botanical Garden, a 53-acre oasis that showcases an extensive collection of plants and flowers. With its stunning gardens, wooded trails, and educational exhibits, this botanical garden offers a tranquil retreat for the whole family.
Outdoor Adventures and Parks in Bellevue
Bellevue is a haven for outdoor enthusiasts, boasting an abundance of parks and natural areas to explore. One of the must-visit destinations is the Mercer Slough Nature Park, a 320-acre wetland that offers scenic trails for hiking and bird-watching. Rent a kayak or canoe and paddle along the calm waters of the slough, immersing yourself in the beauty of nature.
For a more challenging adventure, embark on a hike in Cougar Mountain Regional Wildland Park. With over 35 miles of trails, this park offers a range of difficulty levels, ensuring that there is a suitable route for every hiker. From lush forests to breathtaking viewpoints, the park's diverse landscapes provide a memorable outdoor experience.
If you're a fan of golf, Bellevue has several top-notch courses to choose from. The Bellevue Golf Course, with its picturesque fairways and challenging greens, is a favorite among golf enthusiasts. Enjoy a round of golf while taking in the scenic views of the surrounding mountains and lakes.
Nightlife and Entertainment Options in Bellevue
When the sun goes down, Bellevue comes alive with a vibrant nightlife scene that offers something for everyone. Start your evening with a visit to The Bellevue Collection, where you'll find a variety of upscale restaurants and bars. From trendy cocktail lounges to rooftop bars with panoramic views, there's no shortage of options to choose from.
For a night of laughter and entertainment, head over to the Parlor Live Comedy Club, a venue that hosts nationally renowned comedians. Sit back, relax, and enjoy an evening filled with laughter and good company.
If you're in the mood for live music, The Bake's Place Bar & Bistro is the perfect spot. This intimate venue features talented local musicians and offers a cozy atmosphere where you can unwind and enjoy great music.
Free and Budget-Friendly Activities in Bellevue
Exploring Bellevue doesn't have to break the bank. The city offers a range of free and budget-friendly activities that allow you to experience its charm without emptying your wallet. One of the top free attractions is Bellevue Downtown Park, where you can enjoy a leisurely picnic, take a peaceful walk, or simply relax by the picturesque waterfall.
Bellevue also hosts various farmers markets throughout the year, where you can sample local produce, browse unique crafts, and enjoy live entertainment. The Bellevue Farmers Market, held every Thursday from May to October, is a favorite among locals and visitors alike.
For a fun and affordable outing, visit Enatai Beach Park, a waterfront park that offers stunning views of Lake Washington. Pack a picnic, rent a paddleboard or kayak, and spend the day enjoying the beauty of the lake.
Shopping and Dining Experiences in Bellevue
Bellevue is a shopper's paradise, with a wide range of retail options that cater to all tastes and budgets. In addition to Bellevue Square and The Bellevue Collection, the city is home to a number of boutique shops and local stores that offer unique finds.
When it comes to dining, Bellevue offers a diverse culinary scene that will satisfy even the most discerning palate. From upscale restaurants that serve gourmet cuisine to casual eateries that offer international flavors, there's something for every taste bud. Don't miss the chance to sample the local seafood, which is renowned for its freshness and quality.
Events and Festivals in Bellevue
Throughout the year, Bellevue hosts a variety of events and festivals that celebrate the city's culture, arts, and community spirit. One of the highlights is the Bellevue Arts Fair, a three-day event that showcases the work of over 300 juried artists. Stroll through the streets, admire the art, and indulge in delicious food from the local vendors.
During the holiday season, Bellevue transforms into a winter wonderland with its annual Snowflake Lane celebration. This festive event features live toy soldier drummers, dazzling lights, and a magical snowfall every night. Gather with friends and family and experience the joy and wonder of the holiday season.
Exploring Nearby Attractions from Bellevue
While there is plenty to see and do in Bellevue, the city's prime location also allows for convenient exploration of nearby attractions. Just a short drive away is the beautiful city of Seattle, where you can visit iconic landmarks such as the Space Needle, Pike Place Market, and the Museum of Pop Culture.
If you're a nature lover, a visit to the breathtaking Snoqualmie Falls is a must. Located just 30 minutes from Bellevue, these awe-inspiring waterfalls tumble 268 feet into the Snoqualmie River, creating a mesmerizing spectacle.
For wine enthusiasts, a trip to Woodinville Wine Country is highly recommended. This picturesque region is home to over 100 wineries and tasting rooms, where you can sample a wide range of exquisite wines.
Should You Rent A Car?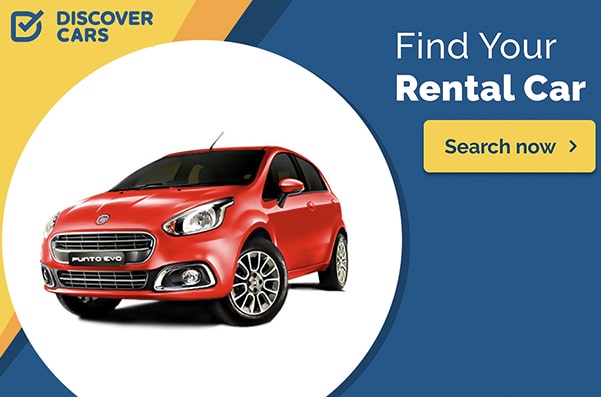 Yes, you should rent a car. especially if you are flying in or really just want to surprise that special someone. Renting a car is an excellent option for getting around the state and exploring its many natural wonders.
Tip: Can be expensive-check out our partners at Discovercars.com for the best deals.
Where to find the best deals on flights and hotels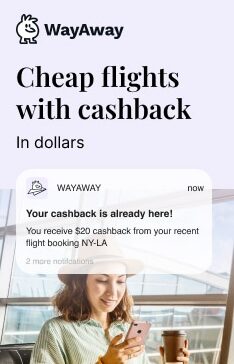 Finding the best deals on flights and hotels can be a challenge. Luckily, we have you covered!
Many travel websites offer discounted rates on flights and hotels, so check out these sites if you're looking for something specific in Washington state or just want an idea of what's available. 
Our top two picks are as follow…
Expedia: Well known for having good deals
Conclusion
Bellevue, Washington is a city that offers a myriad of opportunities for exploration and entertainment. From its vibrant downtown area to its stunning natural beauty, there is something for everyone to enjoy. Whether you're seeking family-friendly activities, outdoor adventures, or a bustling nightlife scene, Bellevue has it all. So pack your bags, head to Bellevue, and uncover the hidden gems that await you in this remarkable city.
Dream Vacations: