Introduction to Kuna Idaho
Kuna, a charming city nestled in the heart of Idaho, is a hidden gem waiting to be explored. With its picturesque landscapes, warm community, and abundance of exciting activities, Kuna offers a delightful escape from the hustle and bustle of everyday life. Whether you're an outdoor enthusiast, a history buff, or simply seeking a peaceful retreat, Kuna has something to offer everyone. In this ultimate guide, we will unveil the most exciting things to do in Kuna, Idaho, ensuring you have an unforgettable experience in this enchanting destination.
Top 10 Things to Do in Kuna Idaho
Kuna, nestled in the heart of Idaho's Treasure Valley, is a city that brims with a multitude of things to do and sights to behold. This city, with close proximity to Boise – the state capital, serves as home for about 21,000 Idahoans. Kuna used to be an under-the-radar treasure but has now emerged as one of the most rapidly expanding cities in Idaho. The city offers a variety of opportunities for outdoor adventures, adrenaline-packed activities, and exploration of unique history.
A gamut of popular destinations embellishes Kuna's appeal. These include Roaring Springs Water Park for some water fun, the Warhawk Air Museum that speaks volumes about history, and the Morley Nelson Snake River Birds of Prey National Conservation Area offering wildlife encounters. These are just some among many other 'Things to Do in Kuna Idaho'. Continue reading to unravel more.
1.Explore the Kuna Caves
The Kuna Caves, formed by lava tubes from past volcanic activity, are a popular attraction in the area. This underground cave system stretches for approximately a quarter mile and was believed to have been used by native tribes as a pathway to the Snake River. Visitors can embark on an adventure by descending a 50 ft metal ladder to explore the intriguing caves. To access the Kuna Caves, take Black Cat Road from Kuna Cave Road and turn left on an unmarked road before W Dickman Road.
2.Walk Along the Indian Creek Greenbelt
The Indian Creek Greenbelt offers a peaceful and scenic trail that runs through the heart of Kuna. This 1.75-mile out-and-back trail follows the meandering path of Indian Creek, providing ample opportunities for walking, fishing, and birdwatching. Accessible from multiple points, the trail allows visitors to immerse themselves in nature while enjoying the tranquil beauty of the surrounding landscape.
3.Roller Skate at the Rollerdrome Skating Rink
Established in 1948, the Rollerdrome Skating Rink is a beloved attraction in the Boise area. With its unique maple wood floor and retro ambiance, the rink offers a nostalgic roller skating experience for visitors of all ages. Rent a pair of skates and glide across the smooth surface, or take a break and enjoy refreshments from the onsite snack bar. The Rollerdrome Skating Rink is located at 19 10th Ave S, Nampa, ID.
4.See Wildlife Along the Kingfisher Trail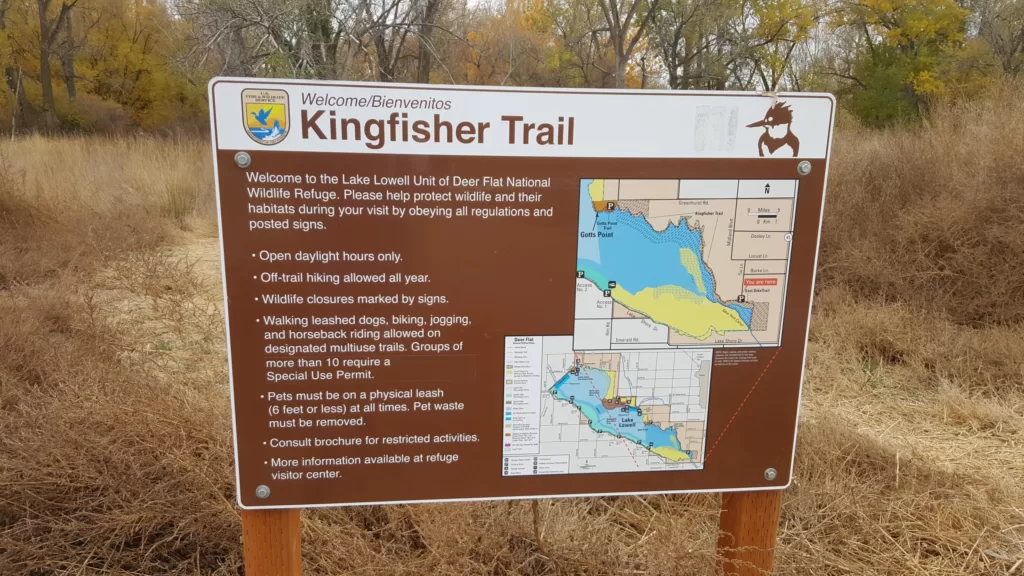 Nature enthusiasts will find plenty to explore along the Kingfisher Trail, a picturesque path that winds its way through the Deer Flat National Wildlife Refuge. Just a short drive from Kuna, this 17-minute journey takes visitors through stunning prairies and alongside Lake Lowell. The trail is perfect for walking, running, mountain biking, and birdwatching, offering a chance to spot a variety of wildlife, including Canadian geese, ducks, herons, and songbirds.
5.Beat the Heat at Roaring Springs Water Park
For a thrilling and refreshing experience, head to Roaring Springs Water Park, the largest water park in the Northwest. Located at 400 W Overland Rd, Meridian, ID, this family-friendly destination boasts over 20 water attractions, including slides, wave pools, and lazy rivers. Whether you're seeking adrenaline-pumping rides or a relaxing day by the water, Roaring Springs offers something for everyone.
6.Spend a Day at Wahooz Family Fun Zone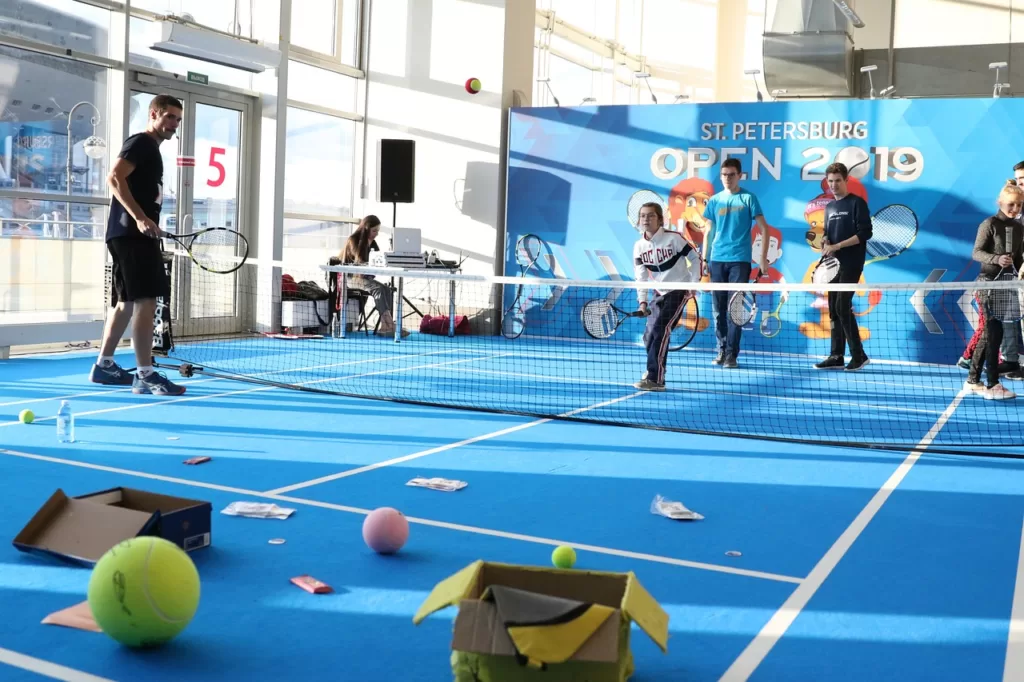 Adjacent to Roaring Springs Water Park, Wahooz Family Fun Zone is a must-visit destination for families. Packed with exciting activities, this entertainment center features laser tag, an arcade, bumper cars, go-karts, mini-golf, batting cages, and more. With a combination pass, visitors can enjoy both Wahooz and Roaring Springs Water Park for a full day of fun and adventure.
7.Go Fishing at Nicholson Park
Situated amidst lush greenery and deciduous trees, Nicholson Park offers a serene setting for fishing enthusiasts. The park features a pond stocked with fish, as well as access to Indian Creek, which is regularly stocked with rainbow trout and other local species. Fishing is permitted year-round, as long as visitors comply with Idaho fishing laws. Located off Ten Mile Rd at the end of W Sego Prairie St, Kuna, ID, Nicholson Park is an ideal spot to relax and enjoy a day by the water.
8.Visit the Warhawk Air Museum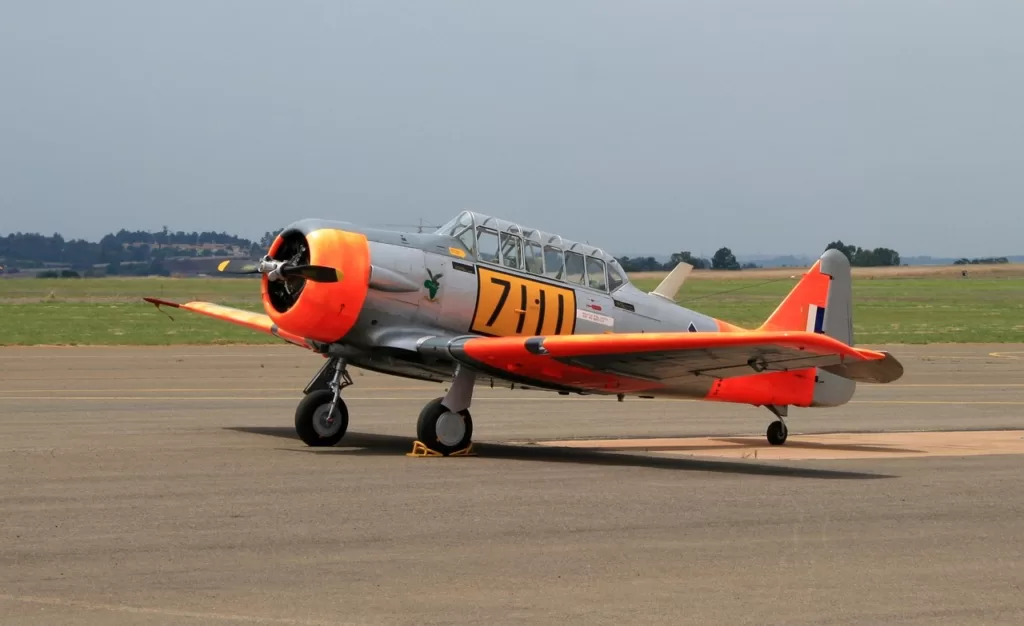 Immerse yourself in history at the Warhawk Air Museum, a fascinating attraction that honors veterans and showcases the rich aviation heritage of Idaho. Initially focused on World War I and World War II exhibits, the museum has expanded to include displays from the Vietnam War, the Korean War, and the Persian Gulf War. The collection features an impressive array of historic aircraft, including the North American P-51C Mustang and the iconic MiG-21. Located at 201 Municipal Dr, Nampa, ID, the Warhawk Air Museum is a must-see destination for history enthusiasts and aviation aficionados alike.
9.Swim at Harward Recreation Center
Just an 18-minute drive from downtown Kuna, the Harward Recreation Center offers a wide range of recreational activities. The aquatic center is a popular attraction, boasting five different swimming areas, including lap pools, diving wells, hydrotherapy pools, and recreational pools. Visitors can also enjoy amenities such as basketball courts, an indoor track, racquetball courts, and exercise equipment. Located at 131 Constitution Way, Nampa, ID, the Harward Recreation Center provides a perfect opportunity for fitness and relaxation.
10.Visit the Animals at Dominifarm Animal Sanctuary
For an animal-centric experience, pay a visit to Dominifarm Animal Sanctuary, a non-profit organization dedicated to providing permanent homes for rescued farm animals. The sanctuary educates the public about animal rescue and fosters appreciation for individual animal species, including cows, horses, pigs, goats, turkeys, and ducks. While the sanctuary does not have public visiting hours, private tours can be arranged by donation. Dominifarm Sanctuary is located at 12622 S Cloverdale Rd, Kuna, ID.
Understanding Kuna's Population
Before diving into the myriad of activities Kuna has to offer, it's essential to understand the city's population. As of the latest census, Kuna boasts a population of approximately 20,000 residents. The city's population has been steadily growing over the years, and it's no surprise why. With its affordable housing, low crime rate, and excellent schools, Kuna has become an attractive destination for families and individuals seeking a safe and welcoming community. The friendly locals are always ready to greet visitors with a warm smile, adding to the overall charm of this delightful city.
Kuna Idaho Weather
One of the first things to consider when planning a trip to Kuna is the weather. With four distinct seasons, Kuna offers a variety of outdoor activities throughout the year. Summers are warm and sunny, perfect for exploring the city's natural beauty and enjoying outdoor adventures. Fall brings stunning foliage, creating a picturesque backdrop for hiking and biking trails. Winter transforms Kuna into a winter wonderland, with opportunities for skiing and snowboarding in nearby mountains. Finally, spring brings vibrant blooms and mild temperatures, making it an ideal time for exploring Kuna's parks and gardens.
Where is Kuna Idaho?
Located in southwestern Idaho, Kuna is conveniently situated just a short drive from the state capital, Boise. The city is easily accessible by car, with major highways connecting Kuna to other cities in the region. This central location makes Kuna an excellent base for exploring the surrounding areas, including the breathtaking Boise River Greenbelt, the scenic Owyhee Mountains, and the world-famous Sun Valley.
Top Things to Do in Kuna Idaho
Exploring Kuna's Natural Beauty
One of the most captivating aspects of Kuna is its natural beauty. Surrounded by breathtaking landscapes, Kuna offers an array of outdoor activities for nature enthusiasts. Begin your adventure by visiting the stunning Celebration Park, a hidden oasis along the Snake River. Here, you can embark on scenic hikes, explore ancient Native American petroglyphs, and even try your hand at fishing. For a more adrenaline-packed experience, head to the Kuna Caves, a network of underground lava tubes, perfect for spelunking and discovering the secrets of the earth. If you prefer a leisurely stroll, the Falcon Valley Golf Course offers picturesque views and a serene ambiance for golf enthusiasts.
Dining Experience in Kuna
After a day of exploration, indulge in the culinary delights that Kuna has to offer. The city boasts an impressive array of dining options, catering to a variety of tastes. For a taste of local cuisine, be sure to visit the Kuna Farmer's Market, where you can savor fresh produce, homemade treats, and support local vendors. If you're craving international flavors, Kuna is home to several restaurants offering delectable Mexican, Italian, and Asian dishes. For a cozy and charming dining experience, the Kuna Coffee House serves up a mouthwatering selection of gourmet coffees, sandwiches, and pastries, perfect for a leisurely breakfast or afternoon treat.
The Best Hotels in Kuna, Idaho
When it comes to accommodations, Kuna offers a range of options to suit every traveler's needs. Whether you prefer luxury hotels or cozy bed and breakfasts, Kuna has it all. The Best Western Plus Rama Inn & Suites is a popular choice, offering comfortable rooms, excellent amenities, and a convenient location. For a more intimate experience, the Kuna Cottage Bed and Breakfast provides a charming escape, complete with cozy rooms, homemade breakfast, and personalized service. With its warm hospitality and comfortable accommodations, Kuna ensures a restful stay for all visitors.
Shopping in Kuna: Highlighting Walgreens
No trip is complete without a bit of retail therapy, and Kuna offers a unique shopping experience for visitors. One highlight of the city's shopping scene is Walgreens, a beloved community staple. Beyond being a pharmacy, Walgreens in Kuna offers a vast selection of everyday essentials, health and beauty products, and even a convenient grocery section. The friendly staff is always ready to assist you, making your shopping experience a breeze. Whether you're in need of last-minute supplies or simply looking to browse, a visit to Walgreens in Kuna is a must for both locals and tourists alike.
Annual Events in Kuna Idaho
Kuna truly comes alive with its annual events, showcasing the city's vibrant spirit and community engagement. One of the most highly anticipated events is the Kuna Days Festival, held every summer. This three-day extravaganza features live music, food vendors, carnival rides, and a spectacular fireworks display. It's the perfect opportunity to immerse yourself in Kuna's lively atmosphere and embrace the city's rich culture. For art enthusiasts, the Kuna Arts Festival is a must-visit, showcasing the work of talented local artists and providing a platform for creative expression. These annual events not only offer entertainment but also foster a sense of community and pride among Kuna's residents.
Exploring Kuna's History and Culture
Immerse yourself in Kuna's rich history and culture by visiting its historical sites and museums. The Kuna Historical Society Museum is a treasure trove of artifacts and exhibits, offering a glimpse into the city's past. Learn about the Native American heritage, the pioneer settlers, and the development of Kuna over time. For a deeper understanding of the region's agricultural roots, make sure to visit the Kuna Farmers Cooperative, where you can witness the importance of farming in shaping the city's identity. By exploring Kuna's history and culture, you'll gain a newfound appreciation for this charming destination.
Things to do in Kuna Idaho with kids
Kuna is a family-friendly destination, offering a plethora of activities to keep children entertained and engaged. Take a trip to the Kuna Library, where kids can immerse themselves in a world of books, attend storytelling sessions, and participate in educational programs. For a fun-filled day outdoors, head to the Kuna Splash Pad, where kids can cool off and enjoy water play in a safe and vibrant environment. Additionally, the Kuna Skate Park provides a space for children and teenagers to showcase their skateboarding skills and enjoy recreational activities. Kuna's dedication to family-friendly attractions ensures that children of all ages will have a memorable experience in this enchanting city.
Things to do in Rathdrum Kuna at night
As the sun sets, Kuna continues to offer exciting activities for those seeking nighttime adventures. Start your evening by catching a movie at the Kuna Reel Theatre, a local cinema featuring the latest releases and comfortable seating. If you're in the mood for some friendly competition, head to one of Kuna's bowling alleys, where you can enjoy a game with friends or family. For a more laid-back evening, grab a drink at one of Kuna's cozy bars or pubs, where you can unwind and socialize in a relaxed atmosphere. Whether you're seeking entertainment or simply a place to unwind, Kuna has plenty to offer after the sun goes down.
Should You Rent A Car?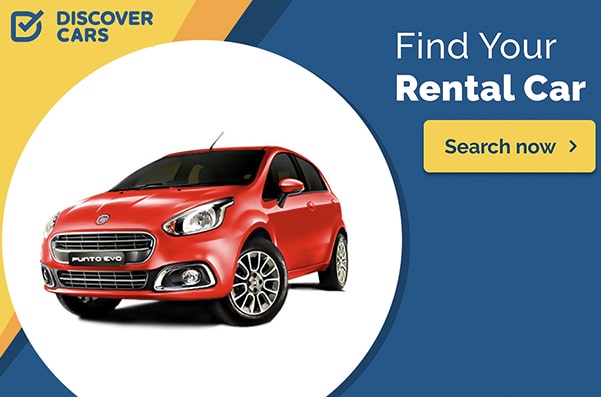 Yes, you should rent a car. especially if you are flying in or really just want to surprise that special someone. Renting a car is an excellent option for getting around the state and exploring its many natural wonders.
Tip: Can be expensive-check out our partners at Discovercars.com for the best deals.
Where to find the best deals on flights and hotels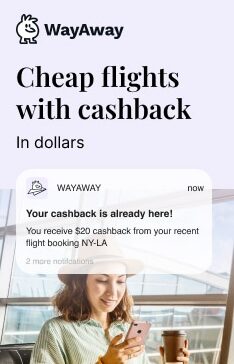 Finding the best deals on flights and hotels can be a challenge. Luckily, we have you covered!
Many travel websites offer discounted rates on flights and hotels, so check out these sites if you're looking for something specific in Washington state or just want an idea of what's available. 
Our top two picks are as follow…
Expedia: Well known for having good deals
Conclusion: Why Kuna, Idaho Should Be Your Next Destination
With its natural beauty, warm community, and abundance of exciting activities, Kuna, Idaho should be at the top of your travel list. Whether you're a nature enthusiast, a history buff, or a family seeking a memorable vacation, Kuna offers something for everyone. From exploring ancient petroglyphs to indulging in delicious cuisine, Kuna will captivate your senses and leave you with cherished memories. So pack your bags, embark on an adventure, and unveil the charm of Kuna, Idaho, a destination that promises to delight and inspire.