Introduction to Idaho National Parks
Idaho, known as the "Gem State," is a hidden treasure for nature lovers. It is home to some of the most stunning national parks in the United States. From majestic mountains to tranquil lakes, Idaho's national parks offer a diverse range of landscapes and outdoor adventures. Whether you are an avid hiker, wildlife enthusiast, or simply enjoy the beauty of nature, you will find something to love in Idaho's national parks.
Top 5 Idaho National Parks
Despite Idaho's abundance of natural beauty, it is home to only one US National Park. Yellowstone National Park, although famous, comprises only one percent of the state's land. However, nature enthusiasts need not fret, as Idaho offers several other national park sites including reserves, monuments, and historic parks that are definitely worth exploring.
Each of these sites boasts breathtaking natural and historical attractions, and provides a multitude of outdoor activities. From archaeological wonders to nature preserves and volcanic parks, Idaho's national parks present a captivating display of awe-inspiring landscapes.
Whether you're interested in exploring ancient ruins or witnessing the power of volcanic activity, Idaho's national parks have something for everyone. Take a step back in time at the national historic parks, where you can immerse yourself in the rich history of the region.
Or, embark on a thrilling adventure through the volcanic parks, where you can witness the raw power of nature up close. No matter which national park site you choose to visit, you're guaranteed to be amazed by the diverse and captivating landscapes that Idaho has to offer.
1.The City of Rocks National Reserve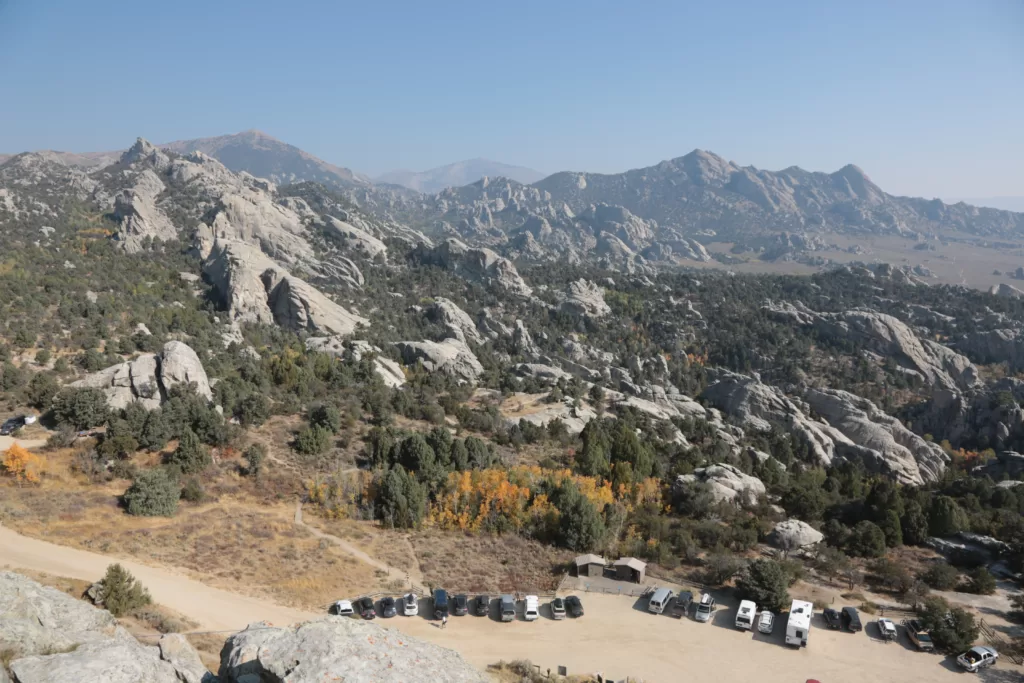 The City of Rocks National Reserve, located in southern Idaho near the Utah border, is an extraordinary destination among the Idaho national parks. Often referred to as the Silent City of Rocks, this reserve spans an impressive 14,407 acres (5,830 ha) and showcases a stunning array of granite pinnacles, domes, fins, and monoliths. Established in 1988, it has become renowned as one of the premier climbing spots in the United States, attracting enthusiasts from across the globe to explore its 700 routes.
In addition to its geological wonders, the City of Rocks holds historical significance as a prominent landmark for California Trail travelers, as evidenced by the axle grease markings left by emigrants on certain rock faces. Despite its seemingly harsh high desert environment, the reserve boasts diverse habitats at different elevations, including pinyon-juniper woodlands, mountain mahogany scrub, sagebrush scrub, spruce-fir forests, and riparian areas.
These varied landscapes support thriving populations of mammals, birds, and reptiles.
Visitors to the City of Rocks can also enjoy a range of outdoor activities beyond climbing. The park offers over 22 miles of hiking trails that wind through the unique geological formations, allowing hikers to explore the stunning landscapes up close. Additionally, the reserve provides a picturesque camping experience, with numerous campsites offering beautiful views and access to hiking trails. Whether it's hiking, camping, fishing, or wildlife watching, there are plenty of opportunities to immerse oneself in the natural beauty of the City of Rocks National Reserve.
Things To Do
Climbing
The climbs in the reserve range from 30 to 600 ft (9 to 183 m) in height, with varying difficulty levels from easy to extremely challenging. Climbers often prefer the large boulders as they don't require extensive gear.
Hiking
With over 22 miles (35 km) of hiking trails, visitors can explore the geological formations that wind through the park. Many of these formations have distinct names, making it easier for hikers to navigate.
Camping
The reserve provides a unique camping experience, offering more than 60 campsites with stunning views and access to hiking trails. Most campsites are equipped with amenities such as vault toilets, water spigots, fire pits, and picnic tables.
Other Activities
In addition to climbing, hiking, and camping, visitors can enjoy activities such as fishing, mountain biking, auto touring, picnicking, wildlife watching, hunting and archery, horseback riding, and bird watching. Snowshoeing and skiing are also popular during winter.
Getting to the Reserve
To reach the City of Rocks National Reserve, the most common route is from the east along Elba-Almo Road, which connects with Idaho State Highways 77 and 81. Alternatively, visitors can take the western approach via Birch Creek Road, located south of the small town of Oakley
The City of Rocks National Reserve is a haven for outdoor enthusiasts, offering a wide range of activities to enjoy. Whether you're a climber looking for a challenge or a hiker wanting to explore the unique geological formations, this reserve has something for everyone. And with its convenient access from both the east and west, getting to the reserve is a breeze.
2.Craters of the Moon
Situated in central Idaho on the Snake River Plain, the enigmatic Craters of the Moon offers a captivating landscape and is a must-visit among the national parks in Idaho. Established in 1924, this site encompasses a monument and a preserve that span around 753,000 acres (304,728 ha). The protected area safeguards a variety of lava-scarred terrains, formed by ancient lava flows.
Within the park's desolate yet stunning surroundings, visitors can explore lava fields, cinder cones, spatter cones, sagebrush steppe, and an abundance of caves. Surprisingly, the park's seemingly inhospitable environment is home to diverse plant and animal species that have adapted to the challenging volcanic and high desert climate.
The park's unique geological features make it a popular destination for geology enthusiasts and outdoor adventurers alike. Visitors can hike along the trails that wind through the lava fields, offering breathtaking views of the rugged landscape. Additionally, the park offers opportunities for camping, stargazing, and even spelunking in the fascinating lava tube caves.
Things To Do
At the Visitor Center, you can obtain maps, trail recommendations, and information about upcoming events. Additionally, the center offers educational exhibits, programs, and a short film showcasing the area's geology and history.
To explore the park, one can embark on the 7-mile (11-km) Loop Road, which leads to a collection of lava tube caves. These caves are accessible to visitors who can acquire a free permit from the visitor center and bring a light source.
For hiking enthusiasts, the Loop Road also connects to numerous trailheads that lead to diverse park landscapes.
These trails include the Inferno Cone Viewpoint, which offers breathtaking panoramic views, the paved Devils Orchard trail that passes through cinder beds and vegetation, and the Tree Molds trail, where trees have been engulfed by lava flows.
Camping options are available at the Craters of the Moon Campground, which features 51 campsites equipped with basic amenities such as water, restrooms, charcoal grills, and garbage cans. Moreover, the campground is recognized as an International Dark Sky Park, providing a clear night sky for exceptional stargazing opportunities.
How To Get To The Park
To access the monument, take US Route 20/26/93, which connects the towns of Arco and Carey. The Visitor Center and Loop Drive are situated on this route, approximately 18 miles (29 km) southwest of Arco, Idaho, and 24 miles (37 km) northeast of Carey, Idaho.
3.Hagerman Fossil Beds National Monument
The Hagerman Fossil Beds National Monument, situated in south-central Idaho, boasts one of the largest fossil collections from the late-Pliocene epoch, approximately 3.5 million years ago. Within the monument, the Hagerman Horse Quarry stands out as a prime location where the highest concentration of Hagerman Horse fossils has been unearthed.
Covering an impressive area of 4,351 acres (1,761 hectares), this monument offers valuable insights into pre-Ice Age fossils and serves as the site of the initial discovery of modern flora and fauna. Designated as a national monument in 1975, it has yielded over 200 plant and animal species, including captivating finds such as sabre-toothed cats, mastodons, bears, camelops, ground sloths, as well as smaller creatures like beavers, voles, fish, and frogs.
Things To Do
The Visitor Center is the sole location in the monument where visitors can view fossils, as the fossil excavation sites are not accessible to the public. Park Rangers are available at the Visitor Center to provide information about geology, fossils, and the park's history.
For a scenic experience, visitors can drive to the Snake River Overlook and Oregon Trail Overlook within the park. These overlooks offer panoramic views of the Snake River and a portion of the historic Oregon Trail. Along the paths at both locations, there are interpretive signs, covered picnic tables, and vault toilets.
Due to the rugged and perilous terrain of the monument, hiking opportunities are limited. The only hiking trail available is the 6-mile (10-km) out-and-back Emigrant Trail. Trailheads for this trail can be found across the road from the Snake River Overlook and at the Oregon Trail Overlook. If time is a constraint, arrangements can be made to be picked up at one end of the trail.
How To Get To The Park
Hagerman Fossil Beds National Monument can be found in close proximity to Twin Falls. Situated on US Highway 30, the Visitor Center is conveniently located just a mile (1.6 km) north of downtown Hagerman.
4.Minidoka National Historic Site
The Minidoka National Historic Site was established in 2001 as a way to preserve the history of the Minidoka War Relocation Center. This relocation center was one of ten internment camps where approximately 120,000 Japanese Americans were forced to live after President Franklin D. Roosevelt signed Executive Order 9066 in response to the attack on Pearl Harbor. The Minidoka War Relocation Center, located in southern Idaho, housed around 12,000 Japanese Americans from Washington, Oregon, California, and Alaska.
The site covered over 33,000 acres, with the campsite itself occupying 950 acres and consisting of over 600 houses. The Minidoka Internment National Monument aims to educate visitors about this dark period in American history while preserving its historic buildings, features, and artifacts.
The Minidoka National Historic Site offers a unique opportunity for visitors to learn about the experiences of Japanese Americans during World War II. Through exhibits, guided tours, and educational programs, visitors can gain a deeper understanding of the hardships faced by those who were forced to leave their homes and livelihoods behind.
The site serves as a powerful reminder of the importance of preserving and sharing these stories to ensure that such injustices are never repeated.
Things To Do
The Visitor Center offers various amenities such as brochure maps, interactive exhibits, displayed artifacts, and the opportunity to engage with park rangers. Additionally, visitors can peruse a bookstore and watch a 30-minute park film. For those interested in exploring the area, there is a 1.6-mile (2.6-km) self-guided trail tour that showcases informative exhibits highlighting historic sites and landscapes, providing insights into life at Minidoka and the functioning of the relocation center.
How To Get To The Park
The Minidoka National Historic Site is located in the south-central region of Idaho, specifically between Twin Falls and Jerome. To reach the historic site, simply follow the route where Interstate 84 (I-84) intersects with US Route 93 (US 93).
5.The Nez Perce National Historical Park
The Nez Perce National Historical Park was established in 1965 to pay homage to the culture, history, and tales of the Nez Perce (Nimiipuu) tribe, and it extends across Idaho, Oregon, Washington, and Montana, covering 4,561 acres (1,845 ha). One of the most tragic Indian wars of the 19th century was the story of the US government and the Nez Pierce people.
The US government's efforts to evict the Nez Pierce people from their lands resulted in a Nez Perce war of 1877, which involved four major battles that caused hundreds of casualties and losses on both sides.
The war ended with the Nez Perce people's defeat and surrender at the Battle of the Bear Paw Mountains, and those who surrendered agreed to return to the reservation.
The park serves as a reminder of the resilience and strength of the Nez Perce people, who continue to preserve their culture and traditions to this day. Visitors to the park can explore the rich history through interpretive exhibits, guided tours, and interactive programs. It stands as a testament to the importance of honoring and learning from the past, ensuring that the stories of the Nez Perce people are never forgotten.
Things To Do
Spread across four states, the park encompasses 38 sites that are connected by the Nez Perce National Historic Trail. Out of these, 26 sites can be found near or on the Nez Perce Indian Reservation in Idaho, while the remaining 12 are located in the other three states.
All the Idaho sites are concentrated in a single area, making it possible to visit them all in just one day. Begin your journey at the Visitor Center, where you can watch a captivating film that offers a comprehensive overview of the Nez Perce story. Additionally, the park store offers a variety of books, media, and educational games, while the museum showcases a remarkable collection of Nez Perce clothing, tools, weapons, and other significant historical artifacts.
How To Get To The Park
If you head south on US Route 95, you'll come across the Visitor Center approximately 10 miles (16 km) away from Lewiston, Idaho. After crossing the Clearwater River, you'll spot the park entrance on your left, about a mile (1.6 km) further. On the other hand, if you're driving north on US Route 95, you'll find the Visitor Center about 3 miles (5 km) north of Lapwai, Idaho. The park entrance will be on your right in this case.
Idaho State – Quick Facts
Before diving into the wonders of Idaho's national parks, let's take a quick look at some interesting facts about the state itself. Idaho, located in the Pacific Northwest region of the United States, is the 14th largest state in the country. It is known for its vast wilderness areas, including the famous Sawtooth National Recreation Area, which covers over 756,000 acres. The state's capital and largest city is Boise, a vibrant and rapidly growing urban center that serves as a gateway to Idaho's natural wonders.
Idaho Weather
Idaho experiences a range of climates due to its diverse topography. The state is divided into four distinct regions: the northern panhandle, central mountains, Snake River Plain, and southern deserts. In general, Idaho's weather is characterized by cold winters and hot summers. The best time to visit the national parks in Idaho is during the summer months, from June to September, when the weather is mild and the parks are in full bloom.
The Beauty of Idaho's National Parks
Idaho's national parks are known for their breathtaking beauty and pristine wilderness. From towering mountains and deep canyons to crystal-clear lakes and lush forests, the landscapes found in these parks are truly awe-inspiring. One of the most iconic features of Idaho's national parks is the Sawtooth Range, a jagged mountain range that stretches across central Idaho. The Sawtooth Mountains are a paradise for hikers and climbers, offering a variety of trails and peaks to explore.
Exploring the Best National Parks in Idaho
Idaho is home to several remarkable national parks, each with its own unique charm and attractions. One of the must-visit parks is Yellowstone National Park, which stretches into Idaho from its main entrance in Wyoming. Known for its geothermal wonders, such as the famous Old Faithful geyser, Yellowstone offers visitors the chance to witness the power and beauty of nature up close. Another gem is Craters of the Moon National Monument and Preserve, a surreal landscape of ancient lava flows and volcanic features. This otherworldly park is a favorite among photographers and stargazers.
Wildlife and Nature in Idaho's National Parks
Idaho's national parks are teeming with diverse wildlife and plant species. The parks provide a sanctuary for numerous animals, including elk, moose, bighorn sheep, and black bears. Birdwatchers will also be delighted by the variety of avian species that call Idaho home, such as bald eagles, ospreys, and sandhill cranes. In addition to the wildlife, the national parks in Idaho boast a rich array of flora, with wildflowers, towering pines, and colorful aspens painting the landscape.
Activities and Attractions in Idaho's National Parks
Visitors to Idaho's national parks can enjoy a wide range of activities and attractions. Hiking is a popular pastime, with trails of varying difficulty levels catering to both novice and experienced hikers. Fishing enthusiasts will find plenty of opportunities to cast their lines in the lakes and rivers of the parks. Water sports, such as kayaking and paddleboarding, are also popular, particularly in the pristine waters of Payette Lake in Ponderosa State Park. For those seeking a more leisurely experience, scenic drives and wildlife viewing are excellent options.
Camping and Accommodations in Idaho's National Parks
For those who wish to immerse themselves in nature, camping is a fantastic option in Idaho's national parks. Many of the parks offer well-maintained campgrounds equipped with basic amenities, such as restrooms and picnic areas. Some sites even provide electrical hookups for RVs. If camping is not your cup of tea, there are also a variety of accommodations available near the parks, ranging from cozy cabins and lodges to luxurious resorts. No matter your preference, there is a lodging option to suit every taste and budget.
How Many National Parks Are There in Idaho?
Idaho is home to three national parks: Yellowstone National Park, Craters of the Moon National Monument and Preserve, and Hagerman Fossil Beds National Monument. Each park offers its own unique experiences and attractions, making Idaho a true haven for outdoor enthusiasts.
Planning Your Visit to Idaho's National Parks
Before embarking on your adventure to Idaho's national parks, it is essential to plan your visit carefully. Start by researching the parks you intend to visit and familiarize yourself with their rules and regulations. Consider the time of year and weather conditions when planning your trip, as some trails and roads may be inaccessible during certain seasons. Don't forget to pack essentials such as sunscreen, bug spray, and plenty of water. Lastly, make sure to obtain any necessary permits or passes required for entry into the parks.
Romantic National Parks in Idaho
Idaho's national parks provide the perfect backdrop for a romantic getaway. Imagine strolling hand in hand along the shores of Redfish Lake in the Sawtooth National Recreation Area or enjoying a picnic amidst the stunning wildflowers of Craters of the Moon. The serene and picturesque landscapes of Idaho's national parks set the stage for unforgettable moments with your loved one.
Tips for Visiting Idaho's National Parks
To make the most of your visit to Idaho's national parks, here are a few tips to keep in mind. First, always practice Leave No Trace principles to preserve the natural beauty of the parks. Respect wildlife and keep a safe distance at all times. Be prepared for changing weather conditions and dress in layers. Carry a map and familiarize yourself with the trails before setting out on a hike. Lastly, be a responsible traveler by following park rules and regulations.
Frequently Asked Questions about Idaho National Parks
Q: What are the best national parks in Idaho?
A: Some of the best national parks in Idaho include Yellowstone National Park, Craters of the Moon National Monument and Preserve, and Hagerman Fossil Beds National Monument.
Q: Are there national parks in Idaho?
A: Yes, Idaho is home to three national parks: Yellowstone National Park, Craters of the Moon National Monument and Preserve, and Hagerman Fossil Beds National Monument.
Q: How many national parks are there in Idaho?
A: There are three national parks in Idaho.
Should You Rent A Car?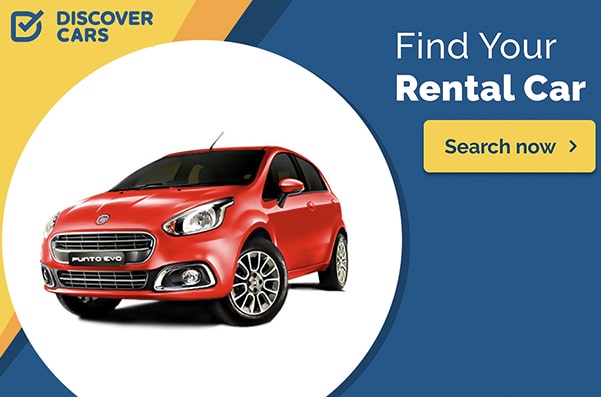 Yes, you should rent a car. especially if you are flying in or really just want to surprise that special someone. Renting a car is an excellent option for getting around the state and exploring its many natural wonders.
Tip: Can be expensive-check out our partners at Discovercars.com for the best deals.
Where to find the best deals on flights and hotels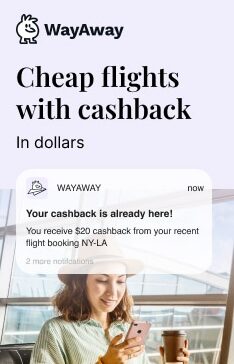 Finding the best deals on flights and hotels can be a challenge. Luckily, we have you covered!
Many travel websites offer discounted rates on flights and hotels, so check out these sites if you're looking for something specific in Washington state or just want an idea of what's available. 
Our top two picks are as follow…
Expedia: Well known for having good deals
Conclusion: Idaho's National Parks – A Nature Lover's Paradise
Idaho's national parks offer a magnificent display of nature's splendor. From towering mountains to mesmerizing geothermal features, these parks are a haven for outdoor enthusiasts. Whether you seek adventure or tranquility, Idaho's national parks will leave you in awe of their beauty. So pack your bags, lace up your hiking boots, and get ready to experience the wonders of Idaho's national parks. A nature lover's paradise awaits you.