Introduction to North Dakota's Outdoor Experiences
Outdoor Experiences in North Dakota may not be the first destination that comes to mind when you think of outdoor adventures, but this hidden gem in the heart of America has much to offer for those seeking thrilling experiences in the great outdoors. With its vast landscapes, untouched beauty, and rich history, North Dakota is a playground for adventurers of all kinds. Whether you're a hiker, camper, wildlife enthusiast, or simply someone who appreciates nature's wonders, North Dakota has something for everyone. So pack your bags, put on your hiking boots, and get ready to unleash your inner adventurer in North Dakota!
Exploring the untouched beauty of Theodore Roosevelt National Park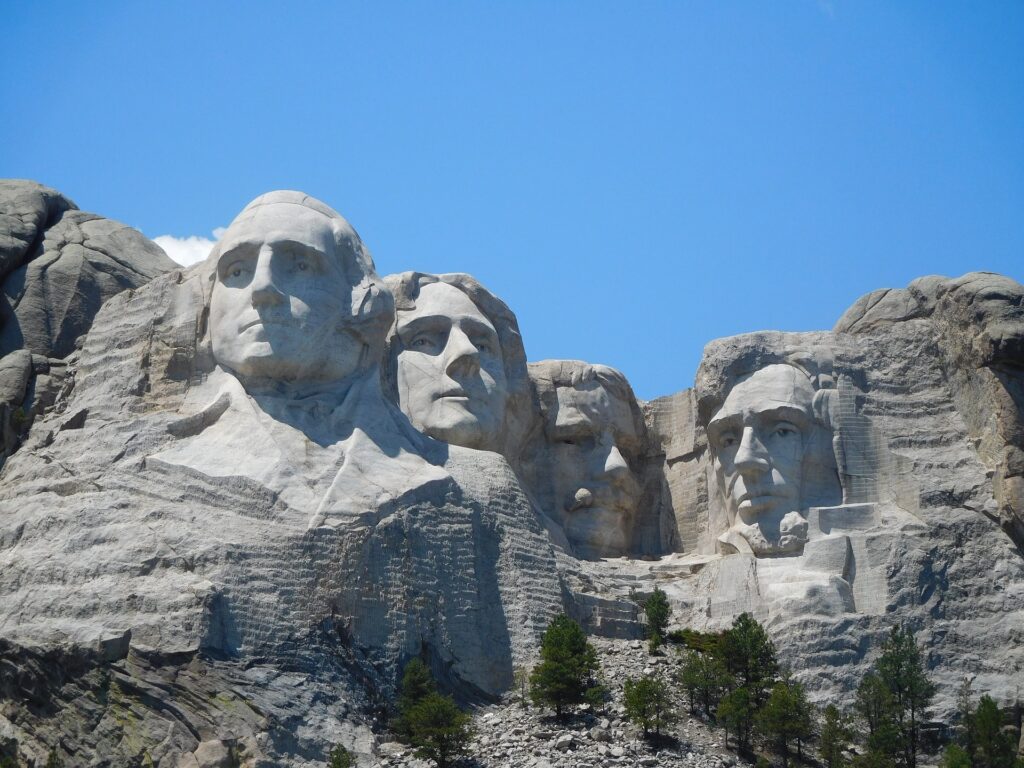 One of North Dakota's most iconic outdoor destinations is Theodore Roosevelt National Park. Named after the 26th President of the United States, this park is a haven for nature lovers and history buffs alike. Spread across three units, the park offers a diverse range of landscapes, including scenic badlands, prairies, and river valleys. Visitors can embark on hiking trails that wind through the rugged terrain, offering breathtaking views of the colorful rock formations and the chance to spot wildlife such as bison, elk, and prairie dogs. For a truly unforgettable experience, consider camping under the starry night sky and waking up to the sounds of nature in this pristine wilderness.
Discovering the enchanting Badlands
North Dakota's Badlands are a sight to behold. These otherworldly landscapes, characterized by rugged canyons, towering rock formations, and unique geological features, offer a truly enchanting experience for outdoor enthusiasts. The Maah Daah Hey Trail, spanning over 140 miles, winds through the Badlands, offering hikers and mountain bikers the opportunity to explore this captivating terrain. As you traverse the trail, you'll be immersed in the beauty of the rugged badlands, with every turn revealing a new breathtaking vista. Don't forget to bring your camera to capture the awe-inspiring beauty of this unique outdoor playground.
Hiking and camping in the breathtaking Pembina Gorge
Nestled in the northeast corner of North Dakota, the Pembina Gorge is a hidden treasure waiting to be discovered. This scenic wonderland boasts lush forests, rolling hills, and the meandering Pembina River, making it a paradise for hikers, campers, and nature enthusiasts. With over 30 miles of hiking trails, visitors can explore the diverse ecosystems of the gorge, from dense woodlands to open meadows. For those seeking an overnight adventure, there are several campgrounds where you can pitch your tent and fall asleep to the soothing sounds of nature. Whether you're embarking on a leisurely hike or an adrenaline-pumping mountain biking adventure, the Pembina Gorge is sure to leave you in awe of North Dakota's natural beauty.
Unforgettable wildlife encounters at the Knife River Indian Villages
For a unique outdoor experience that combines history and wildlife, look no further than the Knife River Indian Villages National Historic Site. This site preserves the remnants of the earthlodge villages that were once home to the Northern Plains Indians, including the Hidatsa, Mandan, and Arikara tribes. As you explore the reconstructed earthlodges and walk along the interpretive trails, keep an eye out for the abundant wildlife that call this area home. From deer and foxes to a variety of bird species, the Knife River Indian Villages offer the perfect opportunity to observe and photograph North Dakota's diverse wildlife in their natural habitat.
Exploring the historic Fort Abraham Lincoln State Park
History buffs and outdoor enthusiasts alike will find delight in Fort Abraham Lincoln State Park. Situated along the scenic Missouri River, this park is home to the reconstructed On-A-Slant Indian Village and the historic Fort Abraham Lincoln. Step back in time as you wander through the village, imagining the daily lives of the Mandan people who once inhabited this area. The highlight of the park is the fort, which served as a military post in the late 1800s and was once the home of General George Armstrong Custer. Take a guided tour of the fort and immerse yourself in the rich history of the region. Afterward, explore the park's hiking trails, picnic areas, and enjoy panoramic views of the river valley.
Experiencing the thrill of water activities at Lake Sakakawea
If you're a water enthusiast, Lake Sakakawea is the perfect destination for you. As the largest man-made lake in North Dakota, this sprawling body of water offers endless opportunities for water activities such as boating, fishing, and swimming. With over 1,300 miles of shoreline, there are plenty of secluded coves and sandy beaches where you can relax and enjoy the tranquility of the lake. Anglers will be delighted by the abundance of fish species, including walleye, northern pike, and smallmouth bass. Whether you're gliding across the water on a kayak or casting a line from the shore, Lake Sakakawea promises an unforgettable aquatic adventure.
Unwinding in the serenity of the Sheyenne National Grassland
For those seeking solitude and serenity, the Sheyenne National Grassland is a hidden oasis in the heart of North Dakota. Stretching over 70,000 acres, this vast expanse of prairie is a haven for nature lovers and birdwatchers. Lace up your hiking boots and explore the network of trails that wind through the grassland, immersing yourself in the peacefulness of nature. Keep your eyes peeled for unique plant species and a variety of birdlife, including the endangered piping plover. At the end of the day, find a quiet spot to sit and watch the sunset, as the golden hues of the prairie create a breathtaking backdrop.
Embracing the adrenaline rush of winter sports in Bottineau
North Dakota's winter wonderland offers a plethora of exhilarating outdoor activities, and Bottineau is the perfect place to embrace the cold and snow. Nestled in the Turtle Mountains, Bottineau is a hub for winter sports enthusiasts. Strap on your skis or snowboard and hit the slopes at the renowned Bottineau Winter Park, where you'll find trails for all skill levels. If you prefer a slower pace, try your hand at snowshoeing or ice fishing on one of the nearby frozen lakes. For an adrenaline rush like no other, hop on a snowmobile and explore the miles of groomed trails that crisscross the region. No matter your winter sport of choice, Bottineau is sure to satisfy your thirst for adventure.
Unique cultural experiences in North Dakota's Native American reservations
North Dakota is home to several Native American reservations, each offering a unique cultural experience for visitors. The Standing Rock Indian Reservation, famous for its role in the Dakota Access Pipeline protests, welcomes visitors to learn about the Lakota and Dakota Sioux tribes and their rich heritage. The Spirit Lake Nation in the eastern part of the state invites guests to explore the museum and cultural center, where you can discover the traditions, art, and history of the Dakota people. These reservations provide a glimpse into the vibrant Native American cultures that have shaped the history and identity of North Dakota.
Hawktree Golf Club – Outdoor Experiences in North Dakota
For golf enthusiasts, a visit to the Hawktree Golf Club is a must. This championship golf course, located in Bismarck, offers a challenging yet breathtakingly beautiful experience. With its rolling fairways, pristine greens, and stunning views of the surrounding prairie, Hawktree Golf Club is a golfer's paradise. Test your skills on the strategically designed course, which has been recognized as one of the best in the region. After a day on the greens, relax at the club's clubhouse, enjoying a delicious meal and soaking in the panoramic vistas.
Should You Rent A Car?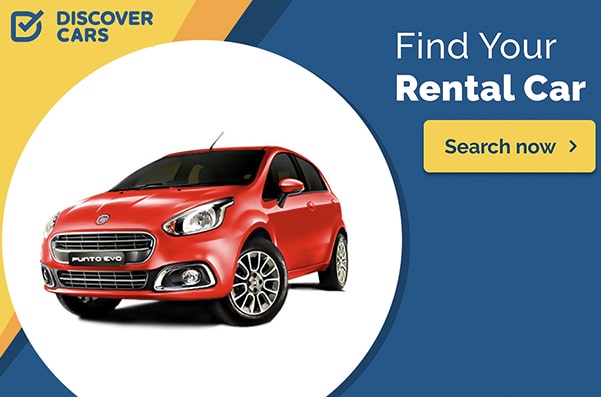 Yes, you should rent a car. especially if you are flying in or really just want to surprise that special someone. Renting a car is an excellent option for getting around the state and exploring its many natural wonders.
Tip: Can be expensive-check out our partners at Discovercars.com for the best deals.
Where to find the best deals on flights and hotels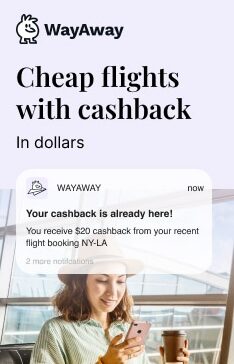 Finding the best deals on flights and hotels can be a challenge. Luckily, we have you covered!
Many travel websites offer discounted rates on flights and hotels, so check out these sites if you're looking for something specific in Washington state or just want an idea of what's available. 
Our top two picks are as follow…
Expedia: Well known for having good deals
In conclusion, North Dakota may not be on everyone's radar when it comes to outdoor adventures, but it certainly should be. With its untouched beauty, diverse landscapes, and rich history, North Dakota offers a multitude of unforgettable experiences for outdoor enthusiasts. From exploring the rugged badlands to hiking through pristine forests, from encountering wildlife to embracing winter sports, there's something for every adventurer in North Dakota. So whether you're a seasoned outdoor enthusiast or someone looking to embark on their first outdoor adventure, pack your bags and head to North Dakota. Unleash your inner adventurer and discover the hidden gem that awaits you in the heart of America!
Other Dream Vacations: 
Check out the best Airlines to fly here to make your dream vacation go smoothly…