Introduction to Fargo, North Dakota
Nestled in the heart of the Midwest, Fargo, North Dakota is a hidden gem that offers a unique blend of history, charm, and vibrant attractions. Known for its friendly residents and picturesque landscapes, Fargo is a destination that will leave you in awe. Whether you are a history enthusiast, an outdoor adventurer, or a foodie looking for culinary delights, Fargo has something for everyone. Get ready to be blown away as we take you on a journey through the top 5 things to do in Fargo, North Dakota!
Located on the border of Minnesota and North Dakota, Fargo is a bustling city that boasts a rich agricultural history and a modern, urban vibe. As the largest city in North Dakota and one of the fastest-growing in the Midwest, Fargo is a hub of cultural institutions, bars, and restaurants that are just waiting to be explored. Whether you're a student at North Dakota State University or a visitor to the Peace Garden State, there's always something exciting happening in Fargo. From unique landmarks to must-see attractions, here are the top things to do in this vibrant city.
The History and Charm of Fargo
Fargo has a rich history that dates back to the early 1870s when it was first established as a frontier town. The city has preserved its historic charm, with many buildings and landmarks that tell the story of its past. A visit to the Fargo-Moorhead Heritage Hjemkomst Interpretive Center will transport you back in time, where you can learn about the early settlers and their struggles. The Plains Art Museum is another must-visit attraction, offering a glimpse into the region's artistic heritage. As you stroll through the streets of downtown Fargo, you'll be captivated by the unique architecture and vibrant atmosphere. Don't forget to snap a photo with the iconic Fargo Theatre marquee, a symbol of the city's entertainment history.
Exploring the Great Outdoors in Fargo
For nature lovers and outdoor enthusiasts, Fargo offers a plethora of opportunities to explore the great outdoors. The city is surrounded by stunning natural landscapes, with parks, trails, and rivers that are perfect for hiking, biking, and fishing. The Red River Zoo is a popular attraction, where you can encounter a variety of animals from around the world. If you're looking for a peaceful retreat, head to the beautiful Lindenwood Park, where you can enjoy a leisurely picnic or take a peaceful stroll along the river. During the winter months, Fargo turns into a winter wonderland, with opportunities for ice skating, snowshoeing, and cross-country skiing. Embrace the beauty of nature and let Fargo's outdoor wonders leave you breathless.
Cultural Attractions in Fargo
Fargo is a city that embraces its cultural heritage, and there are plenty of attractions that showcase its diverse traditions. The Fargo Air Museum is a must-visit for aviation enthusiasts, with a collection of vintage aircraft that will leave you in awe. The Hjemkomst Center is another cultural gem, housing a replica of a Viking ship that sailed across the Atlantic Ocean. Immerse yourself in the vibrant arts scene at the Rourke Art Museum, which features contemporary artworks from both local and international artists. If you're a fan of live performances, don't miss the chance to catch a show at the Fargo Theatre, a historic venue that hosts a variety of concerts, plays, and film screenings throughout the year.
Dining and Nightlife in Fargo
Fargo is a food lover's paradise, with a plethora of dining options that cater to every palate. From farm-to-table restaurants to international cuisines, Fargo's culinary scene is diverse and exciting. Indulge in a juicy steak at one of the city's renowned steakhouses, or sample the local flavors at a traditional North Dakota restaurant. For a unique dining experience, head to the downtown area, where you'll find a vibrant food truck scene offering a variety of cuisines. After dinner, explore Fargo's lively nightlife, with bars, breweries, and live music venues that will keep you entertained until the early hours of the morning. Whether you're looking for a cozy pub or a trendy cocktail bar, Fargo has it all.
Shopping in Fargo
No trip to Fargo is complete without a bit of retail therapy. The city boasts a variety of shopping options, from charming boutiques to large shopping malls. Downtown Fargo is a shopper's paradise, with a mix of locally-owned shops offering unique and handmade items. Explore the revitalized Broadway Street, where you can find everything from clothing and accessories to home décor and specialty gifts. If you're in the mood for some serious shopping, head to the West Acres Shopping Center, the largest shopping mall in North Dakota. With over 120 stores, including major brands and designer boutiques, you're sure to find everything you're looking for.
Planning Your Visit to Fargo
Before embarking on your Fargo adventure, it's essential to plan your visit to make the most of your time in this vibrant city. Fargo experiences four distinct seasons, with warm summers and cold winters, so be sure to pack accordingly. The best time to visit Fargo is during the spring and fall months when the weather is pleasant, and the city comes alive with festivals and events. Make sure to check the local calendar for any upcoming events that may enhance your visit. Fargo is easily accessible by air, with Hector International Airport serving as the primary gateway to the city. Once you arrive, renting a car is recommended for exploring the city and its surrounding areas.
Top 5 Things to Do in Fargo
1.Visit the Fargo-Moorhead Heritage Hjemkomst Interpretive Center:
Discover a cultural gem just minutes from Downtown Fargo – the Hjemkomst Center. This unique institution, located on the Minnesota-North Dakota state border, celebrates the Scandinavian heritage of the region with a full-scale Viking ship, a historic Stave Church, and a wealth of educational artefacts.
Don't miss out on the annual German Kulturfest and Midwest Viking Fest, hosted right here at the center. Come explore and learn at the Hjemkomst Center, located at 202 1st Ave N, Moorhead, MN 56560.
2.Explore the beautiful outdoors at Lindenwood Park:
Explore the vast expanse of Lindenwood Park, Fargo's ultimate multi-use public park, located right on the banks of the Red River. This picturesque park offers all the classic amenities you'd expect from a public park, including playgrounds, baseball diamonds, and bike and kayak rental facilities.What's more, you can easily access the nearby Gooseberry Park in Moorhead via a pedestrian bridge, making it the perfect opportunity to experience two urban outdoor venues in one trip.
Best of all, Lindenwood Park is completely free to visit and open year-round, making it one of the top outdoor attractions in Fargo. So why not escape the hustle and bustle of the city and immerse yourself in North Dakota's stunning natural beauty? You can find Lindenwood Park at 1905 Roger Maris Dr, Fargo, ND 58103.
3.Indulge in the vibrant arts scene at the Plains Art Museum:
Discover a world-class art collection of over 3,000 pieces at the Plains Art Museum, a must-visit institution in North Dakota. The museum's home is the historic International Harvester Warehouse, a stunning early 20th-century building that has been the museum's home since 1994.
Explore the diverse collection, which includes folk art, traditional Native American art, and contemporary works, showcasing a wide range of mediums and genres. With countless permanent and temporary exhibits, the Plains Art Museum is the perfect destination for art enthusiasts and curious visitors alike. Don't miss out on this Fargo gem located at 704 1st Ave N, Fargo, ND 58102.
4.Visit Bonanzaville:
Discover the rich history of North Dakota's Red River Valley at Bonanzaville, a sprawling open-air attraction that boasts over 45 historic buildings and countless priceless artefacts. Immerse yourself in the original aesthetics of a 19th-century frontier town as you explore reconstructed and relocated buildings, including an old church, general store, schoolhouse, and jail.
Marvel at the collection of old horse-drawn carriages and 100-year-old steam locomotives, and don't miss the impressive Dahl Car Museum. Located at 1351 Main Ave W in West Fargo, Bonanzaville is a must-visit destination for anyone looking to experience the best of Fargo's history and charm.
5.Shop till you drop at West Acres Shopping Center:
The West Acres Shopping Center in Fargo is not just your average mall. It's a vibrant hub that caters to all your shopping needs and more. With over 100 outlets, it's the ultimate destination in North Dakota for finding your favorite international brands or that unique item you've been searching for. But West Acres is not just about shopping. It's a place where you can truly indulge in a complete experience. When hunger strikes, you can escape to the mall's spacious 750-seat food court. Take a moment to relax, savor a delicious meal, and immerse yourself in the ambiance created by the mall's captivating public art pieces scattered throughout the center.
Whether you're in the mood for a shopping spree or simply enjoying a leisurely stroll, West Acres is the place to be in Fargo. It's a haven where you can explore the latest trends, discover hidden gems, and treat yourself to a day of retail therapy. Located at 3902 13th Ave S, Fargo, ND 58103, West Acres is more than just a shopping center. It's a destination that promises an unforgettable experience. So why wait? Come and discover all that West Acres has to offer.
Additional Activities and Attractions in Fargo
In addition to the top 5 things to do in Fargo, there are plenty of other activities and attractions that deserve a spot on your itinerary.  For a unique experience, visit the Fargo-Moorhead Visitors Center and pick up a passport to explore the Fargo-Moorhead Ale Trail, a collection of local breweries and taprooms. If you're a sports enthusiast, catch a game at the Newman Outdoor Field, home to the Fargo-Moorhead RedHawks baseball team. No matter what your interests are, Fargo has something to offer every visitor.
Should You Rent A Car?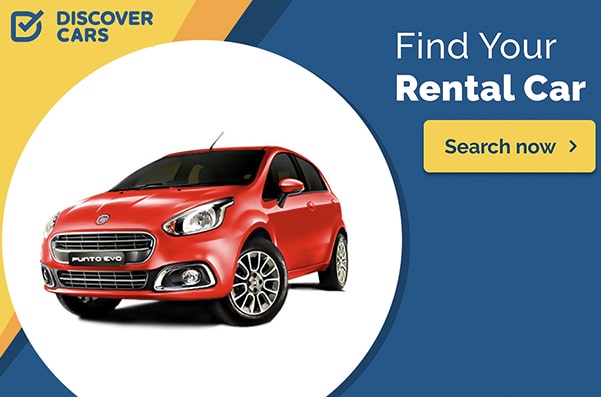 Yes, you should rent a car. especially if you are flying in or really just want to surprise that special someone. Renting a car is an excellent option for getting around the state and exploring its many natural wonders.
Tip: Can be expensive-check out our partners at Discovercars.com for the best deals.
Where to find the best deals on flights and hotels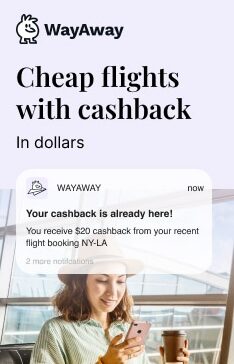 Finding the best deals on flights and hotels can be a challenge. Luckily, we have you covered!
Many travel websites offer discounted rates on flights and hotels, so check out these sites if you're looking for something specific in Washington state or just want an idea of what's available. 
Our top two picks are as follow…
Expedia: Well known for having good deals
Conclusion
Fargo, North Dakota is a destination that will leave you with lasting memories. From its rich history and charming architecture to its stunning natural landscapes and vibrant cultural scene, Fargo has something for everyone. Whether you're exploring the great outdoors, indulging in the local cuisine, or immersing yourself in the city's cultural attractions, Fargo will undoubtedly blow you away. So pack your bags, plan your visit, and get ready to experience the top 5 things to do in Fargo, North Dakota. Your adventure awaits!
Other Dream Vacations: 
Check out the best Airlines to fly here to make your dream vacation go smoothly…