Take the Ferry to Tasmania
Ferry to Tasmania: Tasmania, an island paradise located off the coast of Australia, is a destination that offers breathtaking landscapes, unique wildlife, and a rich cultural heritage. While there are several ways to reach this enchanting island, taking the ferry to Tasmania is an experience like no other. With stunning scenic views, a wide range of onboard amenities, and the freedom to explore at your own pace, a ferry journey to Tasmania is an adventure that should not be missed. So, pack your bags, hop aboard, and get ready to embark on the trip of a lifetime!
Benefits of taking the ferry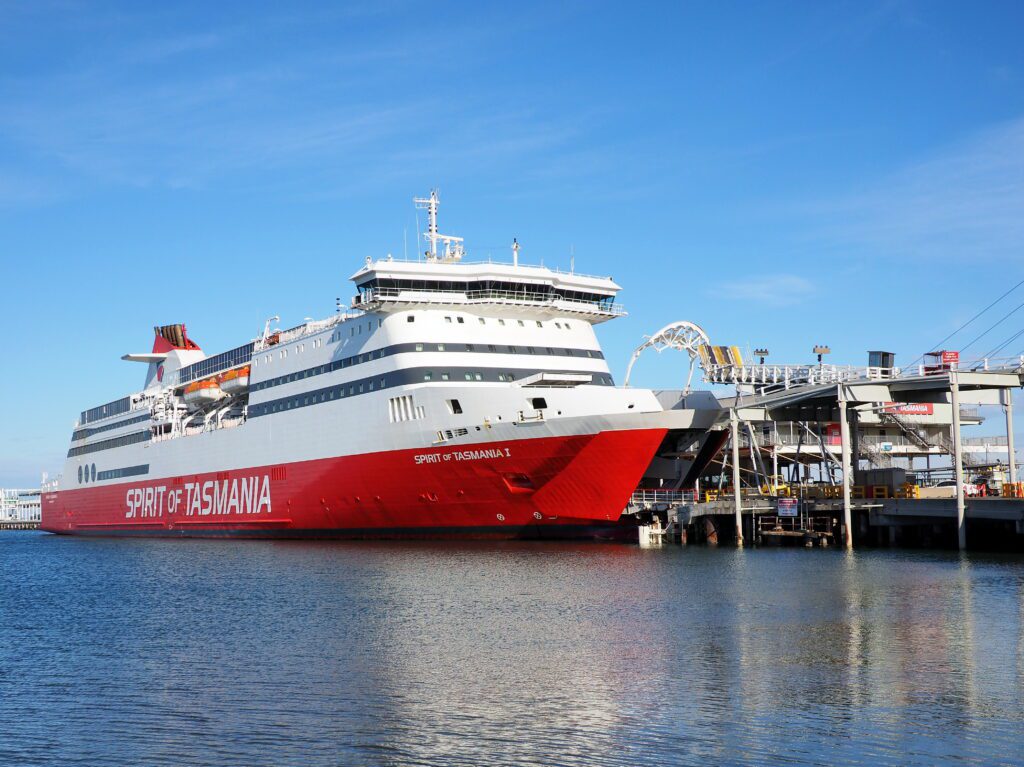 There are numerous benefits to taking the ferry to Tasmania. Firstly, it allows travelers to bring their own vehicles, providing the convenience of having transportation readily available to explore the island. This is particularly advantageous for those who wish to venture off the beaten path and discover Tasmania's hidden gems. Additionally, taking the ferry offers a more relaxed and leisurely way to travel compared to flying. Passengers have the opportunity to unwind, enjoy the stunning ocean views, and truly immerse themselves in the journey.
Another advantage of taking the ferry is the ability to bring ample luggage without the hassle of weight restrictions or additional fees. This is especially beneficial for families or those who prefer to travel with their own belongings. Moreover, the ferry journey allows travelers to gradually transition into the Tasmanian atmosphere, as they have the opportunity to enjoy the fresh sea breeze and soak in the anticipation of what awaits them on the island.
Ferry options to Tasmania
There are several ferry options to reach Tasmania, each offering a unique experience. The Spirit of Tasmania is the most popular choice and operates between Melbourne and Devonport. This overnight journey provides passengers with the perfect opportunity to relax and enjoy the onboard amenities while crossing the Bass Strait. The ferry is equipped with comfortable cabins, spacious lounges, and a variety of dining options. For those seeking a shorter journey, the SeaLink Tasmania Catamaran operates between the mainland and the picturesque town of Nubeena on the Tasman Peninsula.
Planning your ferry trip to Tasmania
Before embarking on your ferry trip to Tasmania, it is essential to plan and prepare accordingly. Firstly, it is advisable to book your tickets in advance, especially during peak travel seasons, to secure your preferred travel dates and cabin types. Additionally, check the ferry's website for any updates or changes to the schedule, as weather conditions can sometimes affect departure times.
It is also important to consider your vehicle's requirements, such as fuel, maintenance, and insurance, before the journey. Ensure that your vehicle is in good condition and adequately equipped for the road trips you plan to take on the island. Furthermore, pack essentials such as clothing appropriate for various weather conditions, travel documents, and any necessary medications.
What to expect on the ferry journey
Once onboard the ferry, you can expect a comfortable and enjoyable journey. The modern vessels are designed with passenger comfort in mind, offering a range of amenities to make your trip as pleasant as possible. Relax in the spacious lounges, indulge in delicious meals at the onboard restaurants, or catch a movie at the cinema. For those who prefer a more active experience, there are fitness facilities, children's play areas, and even live entertainment to keep you entertained throughout the journey.
As you sail across the Bass Strait, be sure to keep an eye out for dolphins, seals, and other marine life that may make an appearance. The stunning coastal vistas and ever-changing scenery are sure to leave you in awe. Capture these moments by bringing along your camera and create memories that will last a lifetime.
Activities and amenities on the ferry
The ferry to Tasmania offers a wide range of activities and amenities to ensure that passengers have a memorable experience. Whether you are traveling alone, with friends, or with family, there is something for everyone to enjoy. Take a dip in the onboard swimming pool, relax in the spa and sauna, or challenge your fellow passengers to a game of mini-golf. There are also dedicated areas for children, including playrooms and arcade games, to keep the little ones entertained.
For those who appreciate a taste of luxury, consider upgrading to a premium cabin. These cabins offer additional space, private balconies, and exclusive access to a dedicated lounge area. Indulge in complimentary refreshments, unwind with a book, or simply enjoy the breathtaking views from the comfort of your own private retreat.
Exploring Tasmania: Top destinations and attractions
Once you arrive in Tasmania, a world of adventure awaits. From the vibrant city of Hobart to the stunning landscapes of Cradle Mountain, there is no shortage of incredible destinations to explore. Discover the historical charm of Port Arthur, hike through the pristine wilderness of Freycinet National Park, or marvel at the breathtaking beauty of Wineglass Bay. Tasmania is also home to unique wildlife, such as the famous Tasmanian devil, which can be observed in their natural habitat at various wildlife sanctuaries across the island.
Accommodations and dining options in Tasmania
Tasmania offers a wide range of accommodations to suit every traveler's needs and preferences. From luxury resorts and boutique hotels to cozy bed and breakfasts and budget-friendly hostels, there is something for every budget. Many accommodations are nestled amidst stunning natural surroundings, allowing you to wake up to breathtaking views each morning. Additionally, Tasmania is renowned for its fresh and delicious food. Indulge in farm-to-table dining experiences, savor freshly caught seafood, or sample local delicacies at the numerous farmers' markets and gourmet eateries scattered throughout the island.
Tips for a smooth ferry experience
To ensure a smooth ferry experience, here are a few tips to keep in mind. Firstly, arrive at the port with ample time before departure to complete check-in procedures and board the ferry. It is also advisable to pack a day bag with essentials such as toiletries, a change of clothes, and any necessary medications, as you may not have immediate access to your vehicle during the journey.
Additionally, consider booking a cabin for overnight journeys to maximize comfort and rest. This will allow you to arrive in Tasmania feeling refreshed and ready to start your adventure. Lastly, familiarize yourself with the ferry's policies and guidelines, such as those regarding pets, smoking areas, and any specific regulations for transporting vehicles.
Should You Rent A Car?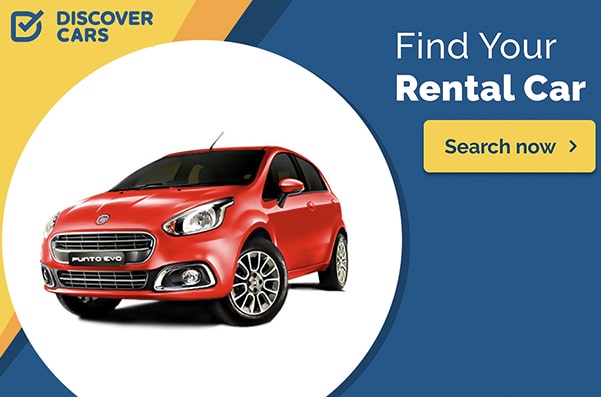 Yes, you should rent a car. especially if you are flying in or really just want to surprise that special someone. Renting a car is an excellent option for getting around the state and exploring its many natural wonders.
Tip: Can be expensive-check out our partners at Discovercars.com for the best deals.
Where to find the best deals on flights and hotels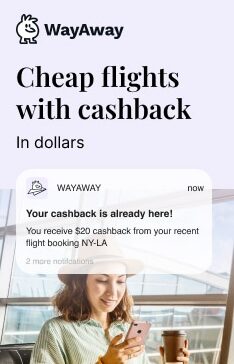 Finding the best deals on flights and hotels can be a challenge. Luckily, we have you covered!
Many travel websites offer discounted rates on flights and hotels, so check out these sites if you're looking for something specific in Washington state or just want an idea of what's available. 
Our top two picks are as follow…
Expedia: Well known for having good deals
Conclusion: Why taking the ferry to Tasmania is an unforgettable adventure
Taking the ferry to Tasmania is not just a means of transportation, but an unforgettable adventure in itself. From the awe-inspiring views of the Bass Strait to the onboard amenities and activities, the journey sets the stage for an incredible experience. Once you arrive on the island, Tasmania's natural beauty, diverse attractions, and warm hospitality will captivate your heart. So, why wait? Book your ferry tickets, pack your bags, and embark on a journey that will leave you with memories to cherish for a lifetime.
Other Dream Vacations : 
Check out the best Airlines to fly here to make your dream vacation go smoothly…