Top 10 Things To Do In Paris France
France is one of the best countries to visit. Popular for its many fashion brands, cuisines and artistry, the country is rich in culture and history. As a tourist, there are so many places to visit and activities for you to do. From shopping in Marais, going to the beautiful city of love and enjoying vineyard tours, to visiting popular museums and seeing the most famous painting in the world, you will never get tired of fun stuff to do.
In this article, we will discuss sights everyone visiting should not miss. Here are the top ten things to do in France. Enjoy!
1. Visit the Eiffel Tower in Paris
You cannot visit France without seeing its most iconic emblem: the Eiffel Tower. Built to celebrate the centennial of the french revolution and the fall of Bastille, this technological masterpiece is one of the best places to visit in France. To enjoy the best view, ascend to the pinnacle and look down on the beautiful city below. It is an experience you will never forget, as no place may ever give you a feel of Paris at a glance.
2. Visit the Palace of Versailles
Exploring the historic Palace of Versailles is like travelling back in time. This place is a major tourist destination for lovers of history who want to enjoy the opulence of pre-modern France in real life. Everything used for the construction and decoration of the palace is sourced from France. The palace features luxurious courts, the hall of mirrors, opéra royal de Versailles. The palace of Versailles is an epitome of France's ancient regime and air of nobility. During the summer (from June to September), there are spectacular fireworks display at night. It is so much fun!
3. Take a stroll through the charming streets of Montmartre
Visiting Paris but missing out on the city's bohemian and artistic community is a no-no. The Montmartre is one of the popular places to visit in Paris. This quaint french village has working mills, secret gardens and hidden gems. There are lots of places to see in this stunning village. Visit the Cathedral, enjoy the scenic views of Paris from Montmartre summit. Explore the Sacré Coeur Basilica, take in the sights of the glitzy cancan dancers of the Moulin Rouge, walk through some of the same scenic streets that captivated the imaginations of Renoir, Picasso, Van Gogh, Dali, and Edith Piaf.
4. Go Wine Tasting in Bordeaux
Arguably the best producers of red wine in all of France, Bordeaux is your location for wine tasting. The striking appearance of this stunning town gives it a Neoclassical feel. Located at the western bank of the Garonne River, Bordeaux served as the primary English bastion in France for many years. The city has a thriving marketplace and is an important transportation hub. 
Visit Cite du Vin to learn about the city's wine history, go wine tasting, explore Bordeaux's multiple museums and stores. Also, if you love the nightlife, this is where you should go to have a great time.
5. Admire the beauty of the French Riviera
The Côte d'Azur, also known as the French Riviera, is a stunning stretch of coastline in southern France that is always bright and sunny. You can easily get to Riviera from Nice, the city's center. For an idyllic time taking in the sights and attractions, visit any of the attractions near the city. You can visit Antibes, Cannes, Saint Tropez, Menton or the hilltop villages around. You can also enjoy a quiet day relaxing and daydreaming at French Riviera.
6. Visit the Iconic Cathédrale de Notre Dame in Paris
The Cathédrale de Notre Dame is the 12th century masterpiece of Gothic art and one of the greatest Gothic cathedrals ever built. It is anchored to the southeast corner of the Île de la Cité by massive flying buttresses. This great edifice is 130 metres long, 48 metres wide and 35 metres high. It is one of northern France's first and most ambitious great Gothic churches.
Though it is currently undergoing renovations, you can still visit it. To enjoy the full experience, you can visit it after renovations are completed in 2024.
7. Visit the Medieval City of Carcassonne
Some of southern France's most impressive strongholds, fascinating abbeys, and ancient towns may be found along the Cathar Route. This medieval city holds a lot of religious history. The Cathars, a Christian dualist sect active in the Languedoc region during the 12th and 14th centuries, are associated with these locations. The Cathars were the primary focus of several bloody crusades because the Catholic Church viewed them as heretics.
Take a road trip with your vehicle to see the Cathar sites like Cité de Carcassonne, Château de Montségur, and Fontfroide.
8. Enjoy French Delicacies at a local Bistro Or Brasserie
You cannot say you have truly enjoyed and experienced life at a place without its local cuisine, and it is the same with France. Enjoy french dishes at a local bistro or brasserie. These eateries are a go-to for locals and give you authentic french meals in all its beauty. Whether you need a romantic dinner spot or you want to enjoy a day out trying out different dishes, there is always a bistro or brasserie for you. Try out the classic pate, quiche, potage parmentier, buttery escargot among many options. You also do not have to worry about transportation because there are vehicles that transport visitors back to the boulevards of Paris.
9. Attend a performance at the Opera Garnier in Paris
For an experience of a lifetime, attend an opera or ballet performance at the Opera Garnier in Paris. Known for hosting the top artists on Earth, the Opera Garnier is an architectural masterpiece and a must-see for any culture vulture thanks to its impeccable acoustics.
Whether it's your first time trying out an opera or you've been to a hundred before, the Opera Garnier is one you should check out. An evening there guarantees you a beautiful time to appreciate art with profound emotion. You can make your pick between opera and ballet, but expect a performance that will blow your mind.
10. Take a day trip to Normandy to learn about D-Day history
One of the well known things tourists do is to visit Normandy, and the reason is this. Known as a major time in the history of France, the invasion of Normandy from the sea was unprecedented until the Normandy Landings Operations. The Allies invaded German-occupied France on the beaches of Normandy on Tuesday, 6 June 1944. These beaches were Omaha, Utah, Sword Gold, and Juno Beach. Take a day's trip to visit the war cemeteries and memorials. Ensure you also check out the Normandy Landing Beaches to learn about its rich history.
Traveler tips and tricks
Check the weather forecast before you go

Bring an umbrella (for rain) and sunscreen (for the sun)

if taking the ferry, check the ferry schedule for your destination, so you know when to leave for the dock or train station

Bring a map–it's always good to have one on hand in case of emergencies.

Pack light: You don't want to carry around too much stuff when exploring new places together! Pack wisely by keeping only what's necessary for your trip in your bag; otherwise, it may weigh down on both of your shoulders as well as spoil any romantic moods between couples who love hiking trails together but hate carrying heavy items around with them all day long…
Where to find the best deals on flights and hotels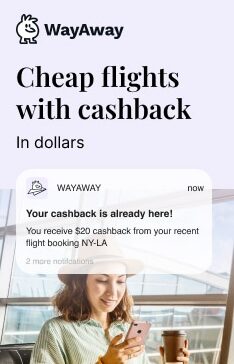 Finding the best deals on flights and hotels can be a challenge. Luckily, we have you covered!
Many travel websites offer discounted rates on flights and hotels, so check out these sites if you're looking for something specific in Washington state or just want an idea of what's available. 
Our top two picks are as follow…
Expedia: Well known for having good deals
Conclusion
Whatever you want for an adventurous and memorable vacation can be gotten in France. Whether you prefer the sophistication and fun of Paris, or you want the simplicity and quiet of the rural villages, there is always something for you in France. So pack your bags and have an amazing time doing any or all of the ten things mentioned above. Enjoy the Holidays!
Other Dream Romantic Getaways