Introduction to the culinary scene in Springfield Illinois
Springfield, Illinois may be known for its rich history and iconic landmarks, but it also boasts a vibrant culinary scene that is sure to delight food enthusiasts. From charming cafes to upscale fine dining establishments, there is something for everyone in this Midwestern city. Whether you're a local resident or a visitor exploring all that Springfield has to offer, this article will guide you through the Top 10 Restaurants in Springfield Illinois that should be on your must-visit list. Get ready to feast and indulge in the flavors of Springfield!
Factors to consider when choosing a restaurant
When it comes to choosing a restaurant, there are several factors to consider to ensure a memorable dining experience. The first consideration is the cuisine. Springfield offers a diverse range of culinary options, from American comfort food to international flavors. Think about your personal preferences and the type of cuisine you're in the mood for.
Another important factor to consider is the ambiance of the restaurant. Do you prefer a cozy and intimate setting or a lively and energetic atmosphere? Springfield has restaurants that cater to all preferences, so it's essential to choose a place that aligns with the mood you're seeking.
Additionally, take into account the price range of the restaurant. While some establishments may be on the higher end, offering a luxurious dining experience, others provide more affordable options without compromising on quality. Consider your budget and choose a restaurant that suits your financial comfort.
Top 10 restaurants in Springfield Illinois
Restaurant 1: Chesapeake Seafood House
Located in the heart of Springfield, Chesapeake Seafood House is a haven for seafood lovers. With a focus on fresh ingredients and expert preparation, this restaurant offers an extensive menu that showcases the best of the ocean. From succulent lobster to perfectly seared scallops, each dish at Chesapeake Seafood House is a culinary masterpiece.
The elegant and sophisticated ambiance of Chesapeake Seafood House sets the stage for an unforgettable dining experience. Whether you're celebrating a special occasion or simply indulging in a decadent meal, this restaurant will exceed your expectations. Don't forget to pair your meal with one of their carefully curated wine selections to enhance the flavors.
Restaurant 2: Springfield Carriage House
For those seeking a taste of history, Springfield Carriage House is a must-visit. Housed in a beautifully restored carriage house, this restaurant combines classic American fare with a charming and rustic atmosphere. The menu features timeless dishes like hearty steaks, tender roasted chicken, and fresh salads.
Step back in time as you dine in the cozy interior of Springfield Carriage House. The warm lighting and vintage decor create an inviting ambiance that transports you to a bygone era. With exceptional service and a menu that pays homage to traditional American cuisine, this restaurant is sure to leave a lasting impression.
Restaurant 3: D'Arcy's Pint
If you're in the mood for a casual and lively atmosphere, look no further than D'Arcy's Pint. This beloved neighborhood pub is known for its signature horseshoe sandwich, a local favorite that features an open-faced burger smothered in cheese sauce and served with a mountain of fries. But D'Arcy's Pint offers more than just sandwiches – their menu also includes hearty burgers, flavorful wings, and refreshing salads.
The vibrant energy of D'Arcy's Pint is contagious. Whether you're grabbing a quick bite with friends or watching the big game, this restaurant provides a welcoming and laid-back environment. Pair your meal with one of their craft beers on tap for the ultimate pub experience.
Restaurant 4: Charlie Parker's Diner
For a nostalgic dining experience, head over to Charlie Parker's Diner. This charming 1950s-style diner takes you back in time with its retro decor and classic menu. Indulge in all-day breakfast favorites like fluffy pancakes, crispy bacon, and eggs cooked to perfection. Don't forget to try their famous milkshakes, made with premium ice cream and topped with whipped cream and a cherry.
The vibrant atmosphere of Charlie Parker's Diner is reminiscent of a bygone era. Sit at the counter and watch as the friendly staff works their magic in the open kitchen. This diner is a true gem in Springfield, offering a taste of nostalgia and comfort food that will leave you satisfied and smiling.
Restaurant 5: Saputo's
If you're craving Italian cuisine, Saputo's is the place to be. This family-owned restaurant has been serving authentic Italian dishes in Springfield for over 60 years. From homemade pasta to wood-fired pizzas, every dish at Saputo's is crafted with love and passion. Indulge in traditional favorites like lasagna, chicken parmesan, and tiramisu for a true taste of Italy.
The warm and inviting atmosphere of Saputo's makes you feel like part of the family. The friendly staff is always ready to recommend their favorite dishes and ensure your dining experience is nothing short of exceptional. Pair your meal with a glass of wine from their extensive selection for the perfect Italian feast.
Restaurant 6: Westwood's Lodge Pub And Grill
For a unique dining experience, Westwood's Lodge Pub and Grill is a hidden gem in Springfield. This rustic restaurant combines the flavors of the Midwest with a touch of wilderness. From juicy burgers to perfectly grilled steaks, Westwood's Lodge offers a menu that satisfies all cravings. Don't miss their famous smoked chicken wings, a local favorite.
The cozy and rustic ambiance of Westwood's Lodge creates a welcoming and relaxed atmosphere. Whether you're enjoying a meal with friends or unwinding after a long day, this restaurant provides the perfect setting. Pair your meal with one of their craft beers or signature cocktails for a truly memorable experience.
Restaurant 7: Finley's Tap House
If you're a beer enthusiast, Finley's Tap House is a must-visit destination. With an impressive selection of craft beers on tap, this restaurant is a haven for beer lovers. The menu features a variety of delicious dishes, from juicy burgers to flavorful tacos. Don't forget to try their beer-infused appetizers, such as beer-battered onion rings or beer cheese dip.
The lively and energetic atmosphere of Finley's Tap House makes it the perfect place to gather with friends and enjoy good food and great beer. With knowledgeable staff who are passionate about beer, you can expect excellent recommendations and a memorable dining experience.
Restaurant 8: Obed & Isaac's Microbrewery
For a unique combination of craft beer and delicious food, Obed & Isaac's Microbrewery is the place to be. This restaurant and brewery offers a menu that highlights locally sourced ingredients and pairs perfectly with their handcrafted beers. From wood-fired pizzas to flavorful sandwiches, each dish at Obed & Isaac's is created with a focus on quality and flavor.
The lively and vibrant atmosphere of Obed & Isaac's Microbrewery makes it a popular spot for locals and visitors alike. Whether you're sitting in the spacious indoor dining area or enjoying the outdoor beer garden, you'll be surrounded by a welcoming and relaxed ambiance. Don't forget to try their flight of beers to sample a variety of unique brews.
Restaurant 9: The Chili Parlor
No visit to Springfield is complete without trying the famous chili at The Chili Parlor. This local institution has been serving their secret recipe chili for over 70 years. From classic chili dogs to hearty bowls of chili, this restaurant is a must-visit for comfort food enthusiasts. Don't forget to try their homemade cornbread to complete the meal.
The cozy and nostalgic atmosphere of The Chili Parlor takes you back to a simpler time. With friendly staff and generous portions, this restaurant provides a dining experience that will warm your heart and satisfy your cravings. Pair your chili with a cold beverage and embrace the flavors of Springfield.
Restaurant 10: Cozy Dog Drive In
For a taste of Americana, make sure to stop by Cozy Dog Drive In. This iconic restaurant is credited with inventing the corn dog back in the 1940s. Their signature Cozy Dog, a delicious hot dog on a stick covered in a crispy cornmeal batter, continues to be a favorite among locals and visitors. Don't forget to try their homemade root beer for the perfect pairing.
The retro and nostalgic atmosphere of Cozy Dog Drive In is a delight for all generations. Step back in time as you enjoy your meal in the classic car-themed dining area or grab a spot at one of their picnic tables. This restaurant is a true Springfield institution that should not be missed.
Tips & Recommendations
Make reservations in advance, especially for popular restaurants.

Check the restaurant's website or social media for special promotions or events.

Consider dietary restrictions or preferences when choosing a restaurant.

Don't be afraid to ask the staff for recommendations or suggestions.

Explore other dining options in Springfield, as new restaurants are constantly emerging.
Where to find the best deals on flights and hotels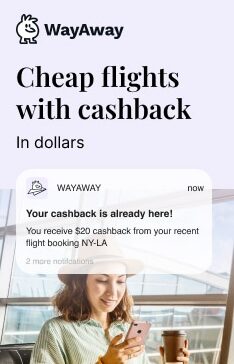 Finding the best deals on flights and hotels can be a challenge. Luckily, we have you covered!
Many travel websites offer discounted rates on flights and hotels, so check out these sites if you're looking for something specific in Washington state or just want an idea of what's available. 
Our top two picks are as follow…
Expedia: Well known for having good deals
Conclusion: Explore Springfield's diverse dining options
Springfield, Illinois is not only a city steeped in history but also a culinary destination that offers a wide range of dining experiences. From upscale seafood restaurants to charming diners, there is something for everyone's taste and preference. Whether you're a local resident or a visitor exploring this vibrant city, be sure to check out the top 10 restaurants mentioned in this article. Get ready to feast and discover the flavors of Springfield, Illinois!
Plan your culinary adventure in Springfield today and embark on a gastronomic journey that will tantalize your taste buds. Don't miss out on the opportunity to explore the diverse dining options this city has to offer. Book your table now and get ready to indulge in the top 10 restaurants in Springfield Illinois.
Other Dream Vacations: 
Check out the best Airlines to fly here to make your dream vacation go smoothly…