Top 10 Best Places For Drinks In Brooklyn
Brooklyn, a thriving borough in the Big Apple where the craft beer culture is thriving and mixology is at an all-time high. In the middle of its many neighborhoods and wealth of cultural attractions, Brooklyn is home to a number of top-tier establishments for those looking for unforgettable dining experiences. This newsletter will walk you through the top 10 upscale bars in Brooklyn, including swanky cocktail bars and warm local hangouts. Whether you're a beer fan, a cocktail specialist, or just seeking for a completely different spot to relax with a refreshing beverage, Brooklyn has something to satisfy every palate. So come along with us as we investigate the dynamic and always changing drinking scene in this borough where community, quality, and innovation come together to create every drink something to love.
Bed-Vyne Cocktail

For the laid-back atmosphere, stylish terrace, and live music, visit Bed-Vyne Cocktail. The bar serves regular cocktail fare as well as some unique seasonal cocktails like ice punch in the summer and the Nutcracker in the winter, which is prepared with rum, apricot, banana, pineapple, and lime. The first Sunday of each month has karaoke, and Taco Tuesday features DJs, live music, and tacos. There are also unique weekly events.

Maison Premiere

Maison Premiere is an absolute must-see in hip Williamsburg. It is equal parts French Quarter New Orleans and old-world Paris. The bar serves quality spirits-based drinks flavored with coconut, pecan, and other ingredients, and it has the biggest collection of absinthes in New York City. Visit us during oyster happy hour to enjoy some seafood and cocktails. The room's sophisticated and pleasant atmosphere is enhanced by the vintage furnishings, dim lighting, and careful attention to design. A traditional New Orleans bar atmosphere permeates this oyster bar and cocktail lounge. With its outstanding selection of absinthe beverages and extensive oyster menu, Maison Premiere is the perfect place for a classy evening out.

The Sweet Polly

Before launching this cocktail bar in Brooklyn, the proprietor of Sweet Polly bar worked at the Hungry Ghost coffee shop. Due to the bar's proximity to Prospect Park and Park Slope, you can more easily see the lovely Flatbush Avenue from their huge windows. The bar is spacious and tastefully designed. It is frequently crowded, especially on the weekends when residents and visitors gather here to sample some of Brooklyn's greatest drinks. Murat Uyaroglu, who is best known for working on Hungry Ghost, a Brooklyn coffee business, owns Sweet Polly, a little shop tucked away off Flatbush. Weekends may be crowded at the adorable venue as people enjoy cheekily named drinks like the #Instagram Model, which is a combination of gin, fresh cucumber juice, and St. Germain. As you drink, fill up on a platter of oysters, tacos with carnitas, or honey-roasted carrots.

Palmetto

Unable to visit the beach? Palmetto is an excellent replacement in Bushwick's center. This is the type of place for those evenings when you don't want to stay on your sofa and sip a poorly prepared Margarita but also can't be bothered to get dressed up. It has muraled walls that give you the impression that you're in the tropics. The Port Antonio Punch with hibiscus, rose, and ginger, as well as the pickled vegetable plate, are two non-alcoholic options that we really appreciate. Don't mistake the laid-back atmosphere for a lax beverage or food program, though; we're great fans of both.

Extra Fancy

One of the best restaurants and bars called Extra Fancy is located in Brooklyn, New York's Williamsburg district. It is a destination for individuals looking for a distinctive and delightful drinking experience due to its reputation for outstanding seafood selections and a creative cocktail menu. The imaginative cocktail selection at Extra Fancy goes perfectly with the amazing seafood cuisine. The bar takes pleasure in providing a large variety of artisan drinks that are all meticulously made with unique taste characteristics. There is something for every palette, from innovative compositions to inventive takes on traditional drinks.
The talented bartenders at Extra Fancy are enthusiastic about what they do and are renowned for being able to provide the ideal beverage to wash down your food or quench your thirst. Extra Fancy in Williamsburg is a great option if you want outstanding seafood and carefully made drinks. This buzzing eatery and bar offers a relaxed ambiance and an inventive cocktail selection. Extra Fancy is a great place for a casual yet memorable drinking experience since it has a focus on fresh ingredients and strong tastes.

The Long Island Bar

Don't be misled by the moniker; the Long Island Bar in Cobble Hill couldn't be more accessible or excellent. Toby Cecchini, the guy behind the Cosmopolitan, designed the Long Island Bar, which mixes classic décor with timeless drinks like gimlets, daiquiris, negronis, and the restaurant's distinctive double dry-aged beef cheeseburger.

 

The Four Horsemen
Wine is what you want to seek out at this pub! Some of the city's top wines have been produced by the owner and crew. The nicest aspect about the produced wines is that they vary in flavor and taste despite being all natural. This bar offers more than 250 different wines. Additionally, you may book appointments at this restaurant and take advantage of their extensive selection of dishes and expertly prepared desserts. This indicates that there are no chemicals used to improve its flavor or give it a distinctive flavor. With a live band playing in the bar, this venue is frequently bustling. The food in this pub is excellent, but so is the wine. It is wonderful and well made, and there are many different foods available.
Bar Velo

This is a distinctive restaurant. Bar Velo, which combines the phrases "bike shop" and "bar," provides a singular experience that fuses a love for riding with a passion for delicious drinks. While sipping a cool beverage from their carefully crafted beer and wine menu, you'll be surrounded by antique bicycles and cycling memorabilia. It is popular among residents because of the relaxed ambiance and welcoming environment. Bar Velo's dual idea, which combines a bike shop with a bar, is its best feature. While sipping on a beverage, cyclists may browse a range of cycling equipment and accessories and even get their bikes serviced. Combining these two worlds results in an intriguing ambience that draws drinkers seeking a special drinking experience as well as cyclists.

The Grand Army

The extensive cocktail menu at Boerum Hill hangout Grand Army is always changing according to seasonally changing influences, which have ranged from Brothers Grimm fairytale to Gilmore Girls episodes. Fog Upon the Light of Day (vodka, cucumber, smoked salt, manzanilla sherry, honey), and A Summer Thursday (mezcal, cap course blanc, pineapple, italicus, absinthe), were two drinks named after the musician Townes Van Zandt. The quality, which is always excellent, is the sole constant.
This bar's beverage menu is always changing. The inspiration for making these cocktails is influenced by certain things, such movies. The drink menu once included items with influences from the "sooner park state." You can see how creatively the drinks are crafted from this. The environment within the pub is lovely, especially with the outdoor heat lamps. On various days, the start of happy hour is from 4-6 pm. You should add this pub to your list of places to go, especially for the beverages. The good news is that most of them always have new and delicious beverages
Yours Sincerely

Yours Sincerely delivers beverages that have been spun in test tubes and beakers, leaning into its image as a cocktail laboratory. Its beverages include funny scientific names like the Lab Rat, a play on the daiquiri, and the Critical Mass, a riff on the negroni. By choosing mixers and elixirs from the menu, you may create your own cocktail and channel your inner crazy scientist. So put on your lab coat and goggles and get ready to become your own mad scientist. This bar is frequently referred to as a cocktail research facility. The good news is that you can alter your beverage. To assist you make the ideal drink, they have mixers and elixirs on their menu. There are usually two types of beverages available at the bar: flat and carbonated. As a result, there are a remarkable number of really tasty cocktails in the beakers. The titles of the cocktails are frequently strange and unique. There are drinks with names like the lab rat, which is another name for the daiquiri, and the negroni cocktail, which was once called critical mass.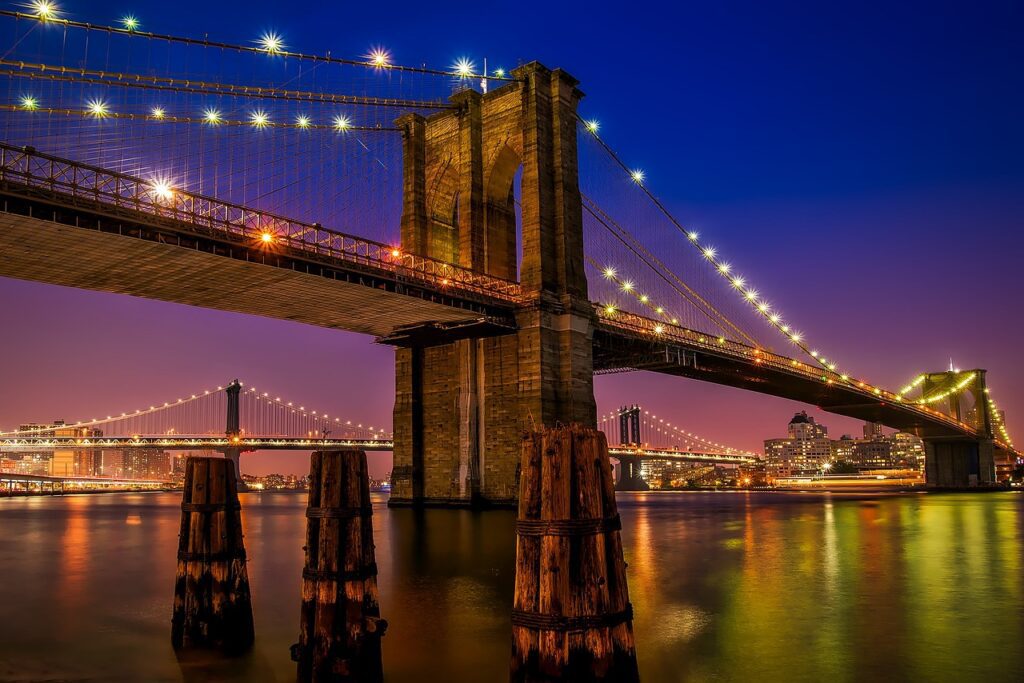 Conclusion
We've explored speakeasies concealed behind plain facades, sipped on expertly mixed drinks with distinctive flavorings, and enjoyed the distinctive flavors of regionally made beers. Every bar we've been to has added to the thriving fabric of Brooklyn's nightlife, reflecting the diversity, passion, and innovation that make the borough unique. 
Dream, Vacations: