Washington state is the perfect destination for couples who enjoy cozy getaways and romantic adventures. From Seattle's romantic walkways to the majestic beauty of Olympic National Park, this region has plenty of options to satisfy any couple looking for a romantic getaway.
Come check out our top picks for romantic getaways in Washington State.
1. Lummi Island Inn
Lummi Island Inn is a romantic getaway in Washington state. The inn, which sits on a private island off the coast of Bellingham, offers guests access to a restaurant and bar, spa services, and an outdoor pool.
Guests can also take part in guided nature walks or enjoy some quiet time alone together in their own private picnic basket on the beach or by the fire pit.
In addition to its accommodations and activities offered on-site, Lummi Island Inn hosts special events throughout each season including weddings and honeymoons–and they offer packages specifically designed for these occasions!
2. Edgewater Hotel and Restaurant
This waterfront hotel is located in Port Townsend, Washington. The city is known for its Victorian architecture and natural beauty, from its lush forests to its rugged coastline.
Nearby attractions include Fort Worden State Park and Port Townsend Bay View State Park-which offers hiking trails that lead to sandy beaches.
If you're looking for a bite to eat after a day of exploring the area's many parks and trails, try The Boat Shed Restaurant; it serves fresh seafood dishes alongside craft beers on tap at their bar.
The Gallery at the Edgewater Hotel features art galleries showcasing local artists' work throughout each season–from watercolor paintings during springtime to glass sculptures during autumn–and hosts musical performances by local musicians.
3. Juliana Resort
Juliana Resort is a luxury resort on Lake Chelan, and it's the perfect romantic getaway for you and your loved one.
You'll enjoy a private beach, heated pool, and spa, plus many other amenities at this luxurious resort.
If you're looking to take in some of Washington's natural beauty while enjoying some time with your significant other, then Juliana Resort should be at the top of your list!
4. Go wine tasting
Going wine tasting is a great way to relax, try new wines, and learn about the different types of wine. Wine tasting can be enjoyed with your significant other.
Wine tastings are usually held at local wineries where you get to sample their products and then purchase them if you like them.
Wine tastings are also a great place for couples who want some time away from home but don't have much money because they are very affordable compared to other activities such as dining out at restaurants or going on vacation trips where prices can get very high depending on where you go (especially airfare costs).
5. Take a horse-drawn sleigh ride through the snowy Snoqualmie Pass
Snoqualmie Pass is a great place for a romantic horse-drawn sleigh ride. The scenic route through the snowy landscape will give you and your significant other plenty of time to talk and enjoy each other's company.
You can also stop at one of several lookout points along the way, allowing you to take in all of nature's beauty while spending quality time together as a couple.
These are offered at Sun Mountain Lodge, a great place to stay after your romantic sleigh ride.
6. Cruise Around San Juan Islands on a catamaran
The San Juan Islands are a group of islands in the northwest corner of Washington state, about an hour's drive from Seattle.
They're known for their beautiful scenery and wildlife–and they're also home to a number of catamarans!
A cruise on one of these boats will give you the chance to explore this area by sea, taking in all its natural beauty from a whole new perspective.
In addition to providing a relaxing way to see some amazing scenery, these trips include delicious meals prepared by professional chefs who specialize in local cuisine (think crab cakes).
You can also expect live music as well as other activities like hiking or kayaking if that's more your style.
7. Cypress Island State Park
If you're looking for a romantic getaway in Washington state that will leave you with memories and photos to last a lifetime, then Cypress Island State Park is the perfect place. Located in the San Juan Islands, this park has plenty of activities both on land and at sea.
A great way to enjoy your time together at Cypress Island State Park is by taking advantage of its horseback riding trails.
These beautiful trails wind through forests as well as along secluded beaches where you can take in the breathtaking scenery while also having some one-on-one time with your partner on this romantic getaway in Washington state.
What Day Trips are Available?
Trip to the famous Space Needle

Mount Rainier National Park

San Juan Islands, WA

Seattle and Puget Sound area.

Mount St Helens National Volcanic Monument (and surrounding areas) in southwest Washington State.
If you're looking for an adventure, try one of these day trips:
Should You Rent A Car?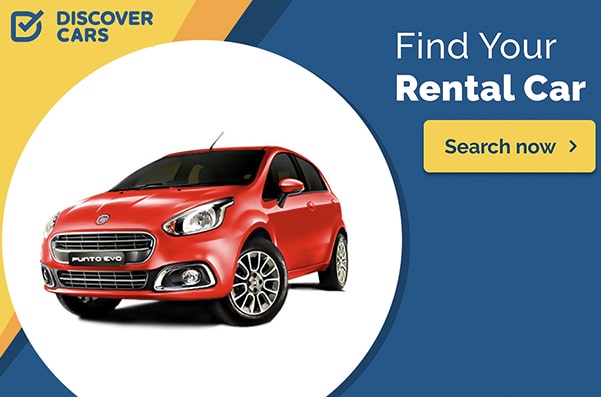 Yes, you should rent a car. especially if you are flying in or really just want to surprise that special someone. Renting a car is an excellent option for getting around the state and exploring its many natural wonders.
Tip: Can be expensive-check out our partners at Discovercars.com for the best deals.
Traveler tips and tricks
Check the weather forecast before you go

Bring an umbrella (for rain) and sunscreen (for the sun)

if taking the ferry, check the ferry schedule for your destination, so you know when to leave for the dock or train station

Bring a map–it's always good to have one on hand in case of emergencies.

Pack light: You don't want to carry around too much stuff when exploring new places together! Pack wisely by keeping only what's necessary for your trip in your bag; otherwise, it may weigh down on both of your shoulders as well as spoil any romantic moods between couples who love hiking trails together but hate carrying heavy items around with them all day long…
Where to find the best deals on flights and hotels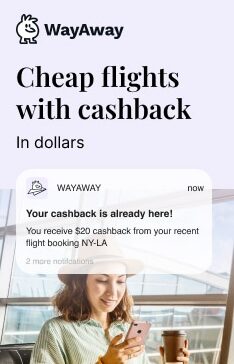 Finding the best deals on flights and hotels can be a challenge. Luckily, we have you covered!
Many travel websites offer discounted rates on flights and hotels, so check out these sites if you're looking for something specific in Washington state or just want an idea of what's available. 
Our top two picks are as follow…
Expedia: Well known for having good deals
Money-saving tips?
There are plenty of ways to save money on your romantic getaway; First, consider staying in a hotel or bed-and-breakfast instead of renting an entire home–you'll save on costs and still have all the privacy you want.
Second, look for deals online, many travel websites offer discounts for booking early, so if you're planning far in advance (or even just a few months), take advantage of those savings!
Our top picks are WayAway and Expedia for the best deals.
Romantic Getaways In Washington state Conclusion
The best thing about Washington is that it's not just one thing. The state has mountains, forests, and beaches; it has cities and small towns; it has everything from urban culture to rural charm.
While there are plenty of places you can go if you want to plan a romantic weekend away with your partner, we've chosen a few spots that will blow you away.
Washing State is one of the most spectacular spots for the perfect romantic getaway!
Other Dream Romantic Getaways