Key Largo and Key West are two of the most popular tourist destinations in Florida.
They're only separated by about a three-hour drive, so it's not uncommon for people to visit one and then turn around, head back north, and stop at the other on their way.
But they're two very different places with unique personalities. Let's jump into Key Largo Vs Key West… 
What Is Key West and Key Largo Known For?
Key Largo is known for its fishing charters, snorkeling, and scuba diving as well as diving wrecks such as the SS Conch and Busted Ship Wreck. 
It's best known for its breathtaking coral reefs and clear waters that attract scuba divers and snorkelers from all over the world
Key Largo is also home to John Pennekamp Coral Reef State Park. The park includes three underwater trails with markers along them so you can see different kinds of fish without having to get in the water yourself!
On the other hand, Key West is known for being home to the southernmost point in the United States and being a lively, bustling city full of tourists.
Key West is home to many restaurants, bars, and clubs that are always busy with visitors from around the world.
There are many things to do if you like adventures such as scuba diving or snorkeling in crystal clear waters or kayaking through mangroves
Key Largo Is Home To Many Species Of Fish
The Atlantic Ocean waters around Key Largo are home to many species of fish including nurse sharks and spotted eagle rays.
Nurse sharks are a popular attraction in Key Largo, as they can be seen swimming in shallow waters or lounging on the ocean floor.
Spotted eagle rays are also commonly found here; they're known for their large size (up to 10 feet long!) and colorful spots along their backs.
Other notable marine life includes barracudas, snappers, grouper, and octopus and we can not forget about the coral reefs!
If you want to see these amazing creatures up close without getting wet yourself (or if you're just not into water sports), head over to one of our local aquariums: The Florida Keys Aquarium & Marine Science Center or Sea Life Park Aquarium it is located just outside Miami.
Key Largo A Better Beach Day
Key Largo Oceanside beach is better than any beach in Key West.
Key Largo is a small island and has fewer beaches than Key West, but has the best beach of the two locations, so if you are looking for sand, sun, and surf then this is the place for you!
The Oceanside in Key Largo is also known as one of the best beaches in Florida and it's not hard to see why when you look at all its attributes:
It's gorgeous: With white sands that stretch out into deep blue waters that are perfect for swimming or snorkeling (and even diving). If you love wildlife then there are plenty of fish here too including eels!
There are no crowds:  Because there aren't many people around; just locals who live nearby plus tourists like us who want some peace & quiet while they relax on their vacations away from home.
Key West Unique History 
Key West is a small island off the coast of Florida, located about 150 miles south of Miami. The climate here is tropical, with warm temperatures year-round and plenty of sunshine — but it's also one of the wettest places on Earth!
Key West has been home to many famous people over its history: Ernest Hemingway lived there while writing "A Farewell To Arms"; Tennessee Williams wrote many plays while living in Key West; Truman Capote wrote parts of his famous novel "In Cold Blood" while staying at Sloppy Joe's Bar (which now houses an art gallery).
Today, visitors can see numerous monuments and other attractions dedicated to these writers as well as others who have called this unique place home over time.
Adventures: Key Largo Vs Key West 
Key West has several activities that Key Largo doesn't have.
You can go snorkeling, diving, and parasailing in Key West.
You can also bike around the island or take a tour of some of its famous landmarks like Hemingway House and Fort Zachary Taylor Historic State Park.
Key Largo does have some things to do as well though! There are plenty of shops along Ocean Drive where you can shop for souvenirs or get something nice for yourself at one of the many clothing stores.
If you want to see dolphins up close-up then head over to John Pennekamp Coral Reef State Park which has an underwater observatory where you can watch them swim by every day-it is an amazing experience.
Best Places To Stay At Key West
Looking to explore the Keys? Then you're in luck.
The Florida Keys are an excellent destination for those who want to get away from it all, with plenty of activities for everyone.
When it comes down to where you stay though, there are several options depending on what type of vacation you're planning on having!
The Island House:

Offers luxurious accommodations as well as many amenities such as free Wi-Fi throughout their property and an outdoor pool area perfect for lounging during those hot summer days.
Ramada Plaza Resort Key West Beachfront Hotel & Convention Center: This hotel offers luxury rooms complete with private balconies overlooking ocean views while also providing access!
Best Places To Stay At Key Largo
There are many hotels, motels, and resorts in Key largo. If you are looking for a place to stay then here are some of the best places for you:
Key Largo Inn

Sunset Cove Resort & Marina

The Palm Court Hotel(recommended) 
The Palm Court Hotel is One of the most luxurious hotels in Key Largo. It has beautiful tropical landscaped gardens, a heated swimming pool, and a private beach. The rooms are spacious and luxurious with all the amenities that you would expect from a five-star hotel.
Renting  a Car in Key West or Key Largo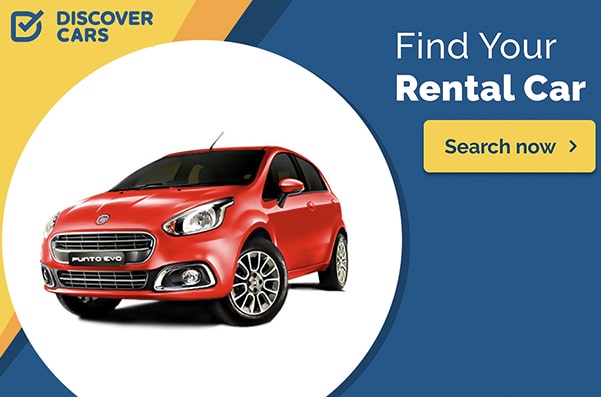 Renting a car is a good way to get around Key Largo and Key West.
If you're visiting the Florida Keys, renting a car is one of the best ways to explore this beautiful part of the country.
You will want the freedom to go where you want and when you want without having to call an Uber or Lyft.
You can check out the best deals with our special partner Disovercars.com.
Popular Tourist Spots
Key West is a popular tourist destination. It has all the amenities you would expect from a major city: restaurants, bars, and hotels.
There are also plenty of things to do on land and water including tours, shopping, and sightseeing.
Key Largo however focuses more on nature rather than tourism so visitors will find fewer restaurants and bars here compared with Key West; although there are still enough places where they can eat well!
The beaches here tend to be better too because they're not as crowded as those nearby in Key West which gets very busy during peak season.
Key Largo Vs key West

Conclusion
If you're looking for a vacation spot in the Keys, you'll have no shortage of options.
Whether you want to relax on white sand beaches, explore historic sites, or dive into the Atlantic Ocean, there is something for everyone.
We hope our comparison of Key Largo vs Key West helps you decide which destination will be best suited for your next trip!
Dream Vacations: 
Need help with flights, you can check out the best deals with our partners here…