The 5 Most Romantic Getaways in California
California is known for its stunning landscapes, vibrant cities, and endless sunshine. It's no wonder that it's a top destination for couples looking to escape to paradise and create lasting memories together. Whether you're a wine connoisseur, a nature enthusiast, or a beach lover, California has something to offer everyone. In this article, we will explore the 5 most romantic getaways in California, each with its own unique charm and allure. Get ready to embark on a journey filled with love, adventure, and unforgettable moments.
Napa Valley: The ultimate wine lovers' retreat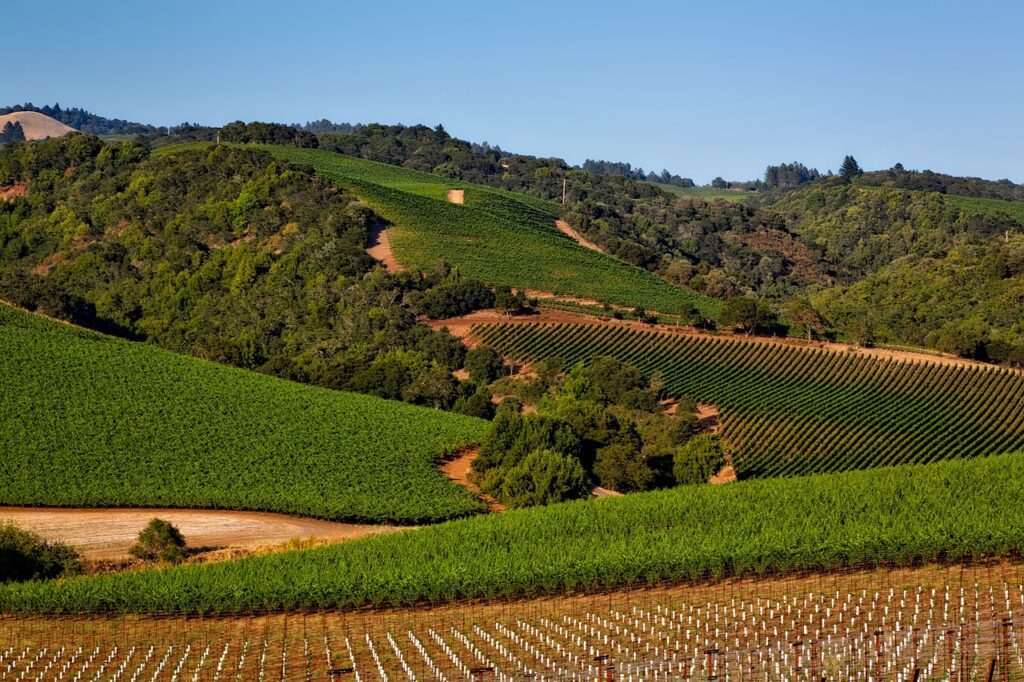 Nestled in the heart of California's wine country, Napa Valley is a true paradise for wine enthusiasts. With its picturesque vineyards, charming wineries, and world-class restaurants, it's no wonder that Napa Valley is often hailed as one of the most romantic destinations in the world. Couples can spend their days exploring the rolling hills of vineyards, indulging in wine tastings, and enjoying gourmet picnics amidst the stunning scenery. In the evenings, they can savor exquisite farm-to-table cuisine and relax in luxurious accommodations. From hot air balloon rides at sunrise to intimate dinners in candlelit caves, Napa Valley offers a plethora of romantic experiences that will leave couples feeling like they're in a fairytale.
Big Sur: A rugged and breathtaking coastal escape
For couples seeking a more adventurous and untamed getaway, Big Sur is the perfect destination. Located along California's central coast, Big Sur is renowned for its rugged cliffs, pristine beaches, and awe-inspiring views of the Pacific Ocean. It's a place where nature takes center stage, and couples can immerse themselves in its raw beauty. Hiking along the scenic trails of Julia Pfeiffer Burns State Park, exploring hidden coves, and watching the sunset over the ocean are just a few of the romantic experiences that await in Big Sur. And for those looking for a touch of luxury, there are charming boutique hotels and cozy cabins nestled amidst the redwood forests, providing the perfect setting for a romantic escape.
Santa Barbara: The perfect mix of beach town charm and luxury
With its palm-lined beaches, Spanish colonial architecture, and vibrant arts scene, Santa Barbara offers the perfect blend of beach town charm and luxury. Couples can stroll hand-in-hand along the iconic Stearns Wharf, take a romantic horseback ride along the coastline, or relax on the sun-kissed beaches. For a taste of luxury, they can indulge in spa treatments, enjoy world-class dining experiences, or explore the city's upscale boutiques. And with its Mediterranean-like climate, Santa Barbara is a year-round destination, making it perfect for couples looking to escape to paradise any time of the year.
Lake Tahoe: A serene and picturesque mountain retreat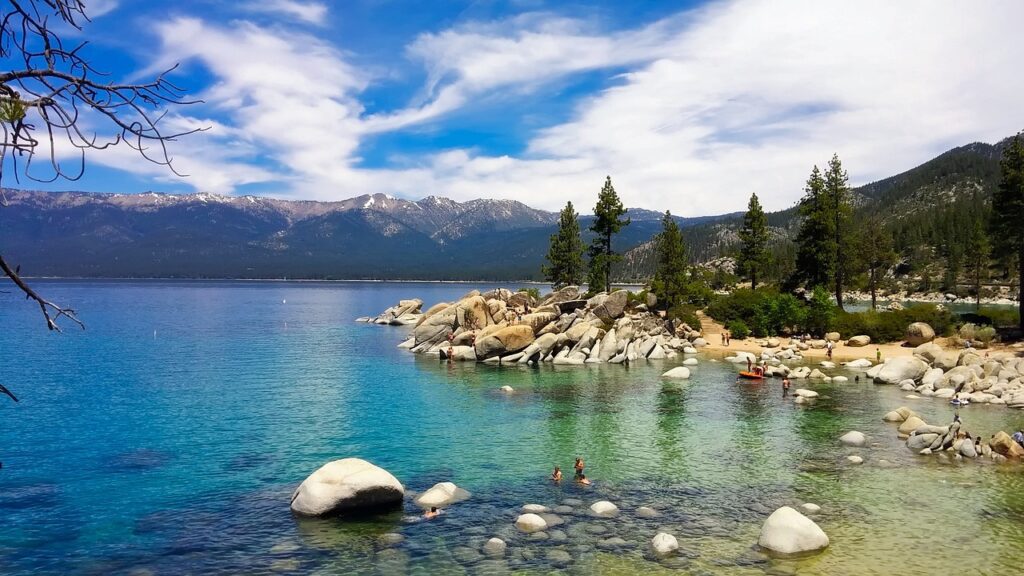 Nestled in the Sierra Nevada Mountains, Lake Tahoe is a serene and picturesque destination that offers couples a tranquil retreat away from the hustle and bustle of everyday life. Known for its crystal-clear waters and stunning mountain vistas, Lake Tahoe is a paradise for outdoor enthusiasts. Couples can embark on romantic hikes through the lush forests, go kayaking or paddleboarding on the lake, or simply relax on the sandy beaches. In the winter months, Lake Tahoe transforms into a winter wonderland, offering world-class skiing and snowboarding opportunities. Whether it's a cozy cabin by the lake or a luxurious mountain resort, Lake Tahoe provides the perfect backdrop for a romantic getaway.
Mendocino: A quiet and intimate coastal hideaway
Tucked away on California's rugged north coast, Mendocino is a hidden gem that offers couples a quiet and intimate coastal hideaway. Known for its dramatic cliffs, charming Victorian architecture, and artistic community, Mendocino exudes a sense of tranquility and romance. Couples can explore the quaint shops and art galleries, take long walks along the rugged coastline, or enjoy a romantic picnic amidst the wildflowers. With its cozy bed and breakfasts and secluded cottages, Mendocino is the ideal destination for couples seeking a peaceful and intimate escape.
Tips for planning a romantic getaway in California
Planning a romantic getaway can be a daunting task, but with a little bit of preparation, it can be a breeze. Here are some tips to help you plan the perfect romantic getaway in California:
Research the destinations: Each of the romantic getaways in California offers its own unique experiences and attractions. Take the time to research each destination to find the one that best suits your interests and preferences.
Choose the right time to visit: Consider the weather, crowd levels, and any special events happening in the area when choosing the time to visit. Some destinations, like Napa Valley, may be more crowded during harvest season, while others, like Lake Tahoe, may be best visited during the winter months for skiing.
Plan romantic activities and experiences: Think about what activities and experiences you and your partner would enjoy the most. Whether it's a hot air balloon ride over the vineyards or a sunset cruise along the coast, adding special moments to your itinerary will make your getaway even more memorable.
Book accommodations in advance: Popular romantic destinations in California can get booked up quickly, especially during peak travel seasons. Be sure to book your accommodations well in advance to secure the perfect place to stay.
Leave room for spontaneity: While it's good to have a plan, it's also important to leave room for spontaneity. Some of the most romantic moments happen when you least expect them, so don't be afraid to go off-script and embrace the unexpected.
Best time to visit and things to do in each destination
Napa Valley: The best time to visit Napa Valley is during the spring or fall when the weather is mild, and the vineyards are in full bloom. In addition to wine tasting, couples can enjoy hot air balloon rides, biking through the vineyards, and dining at Michelin-starred restaurants.
Big Sur: The best time to visit Big Sur is during the summer months when the weather is warm and the days are long. Couples can explore the scenic Highway 1, hike through majestic forests, and visit iconic landmarks such as Bixby Bridge and McWay Falls.
Santa Barbara: Santa Barbara enjoys a Mediterranean-like climate, making it a year-round destination. Couples can soak up the sun on the beaches, visit the Old Mission Santa Barbara, explore the Funk Zone, and indulge in wine tasting in the nearby Santa Ynez Valley.
Lake Tahoe: The best time to visit Lake Tahoe depends on the activities you're interested in. For skiing and snowboarding, visit during the winter months. For hiking and water activities, visit during the summer. And for stunning fall foliage, visit in autumn.
Mendocino: Mendocino can be visited year-round, but the summer and fall months offer the best weather. Couples can explore the Mendocino Headlands State Park, visit the Point Cabrillo Light Station, and enjoy wine tasting in the Anderson Valley.
Romantic activities and experiences in California
California offers a wide range of romantic activities and experiences for couples to enjoy. Here are just a few ideas to ignite the spark of romance:
-Take a hot air balloon ride over the vineyards of Napa Valley and toast to your love with a glass of champagne.
-Enjoy a scenic drive along the iconic Pacific Coast Highway and stop at breathtaking viewpoints to watch the sunset.
-Indulge in a couples' spa treatment and let the stress melt away as you relax together.
-Go on a romantic horseback ride along the beaches of Santa Barbara and feel the gentle ocean breeze on your face.
-Have a picnic on the shores of Lake Tahoe and soak in the stunning mountain views.
-Take a leisurely stroll through the charming streets of Mendocino and discover hidden gems along the way.
Should You Rent A Car?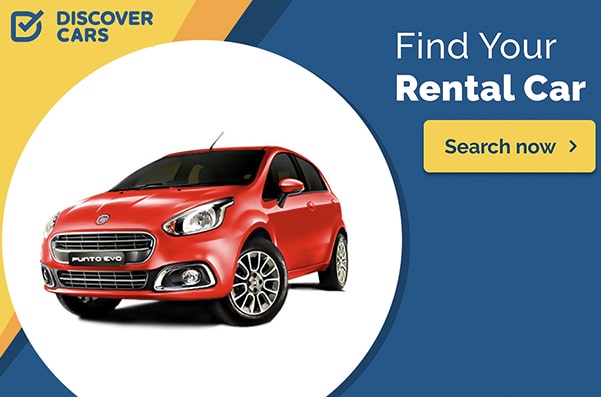 Yes, you should rent a car. especially if you are flying in or really just want to surprise that special someone. Renting a car is an excellent option for getting around the state and exploring its many natural wonders.
Tip: Can be expensive-check out our partners at Discovercars.com for the best deals.
Where to find the best deals on flights and hotels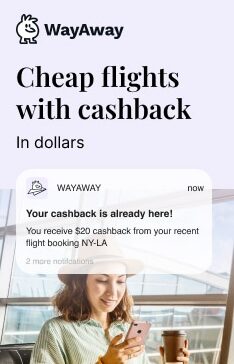 Finding the best deals on flights and hotels can be a challenge. Luckily, we have you covered!
Many travel websites offer discounted rates on flights and hotels, so check out these sites if you're looking for something specific in Washington state or just want an idea of what's available. 
Our top two picks are as follow…
Expedia: Well known for having good deals
Conclusion: Your dream romantic getaway awaits in California
Whether you're sipping wine in Napa Valley, exploring the rugged coast of Big Sur, or relaxing on the beaches of Santa Barbara, California offers endless opportunities for romance and adventure. From the breathtaking landscapes to the luxurious accommodations, each destination has its own unique charm that will captivate your heart. So pack your bags, grab your loved one's hand, and escape to paradise in California. Your dream romantic getaway awaits.
Other Dream Romantic Getaways 
Need help booking your flight? Check out our page here where we can search for cheap flights for you!